Discussion Starter
·
#1
·
I've been ask to discribe how i build in the XLC in my routed Track.
Yesterday i built in another XLC in my track.
On this occasion i took fotos to show you how it was made.
My english is to bad to make great words so I will show you more pictures then making words.
O.K. let's start.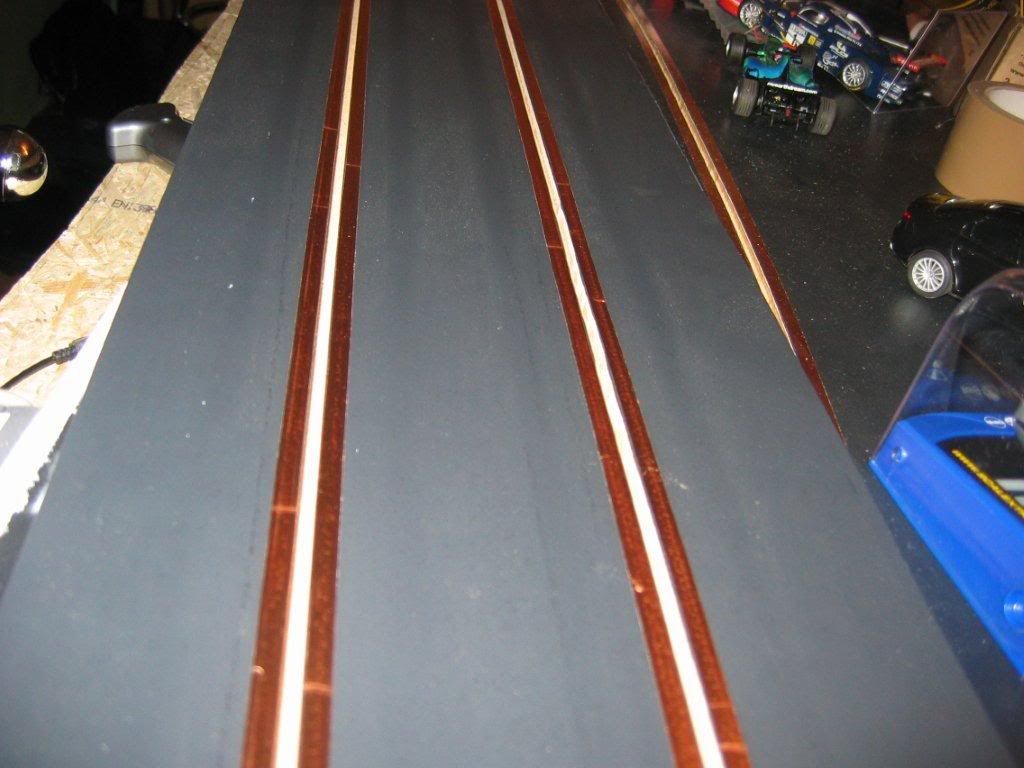 This is the part of the track where I planed to build in the XLC.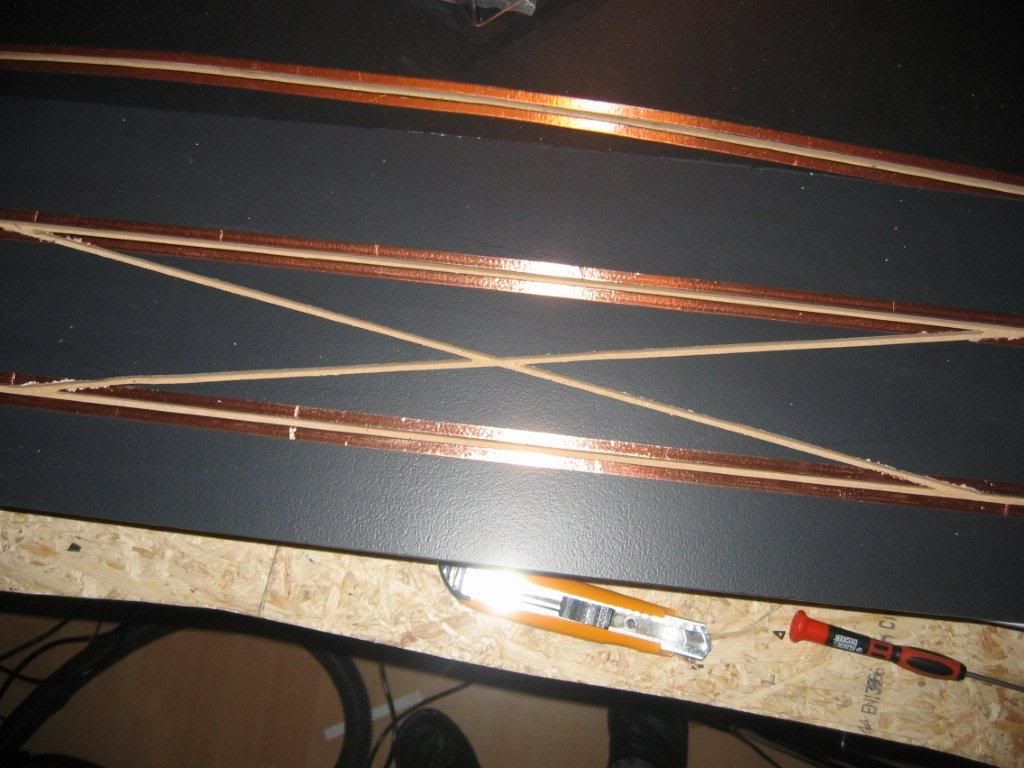 First I route out the slots. (Did I mentioned it's a quick and dirty solution?)
Cut of the parts I don't needed. This is the place where the flippers take place.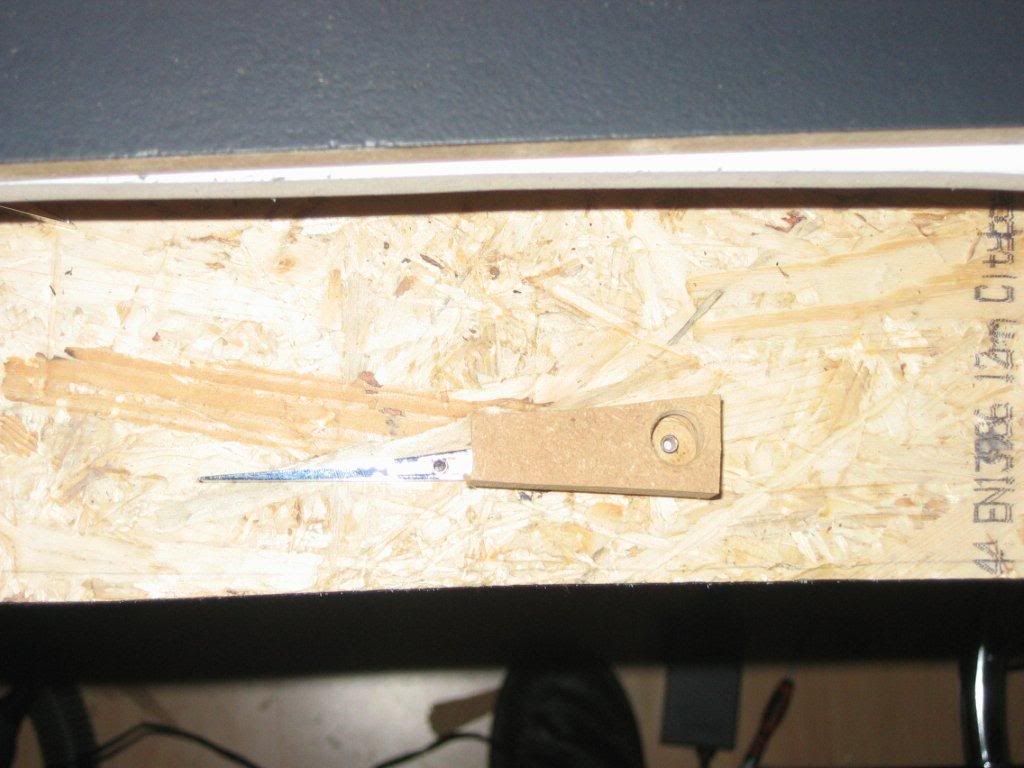 I sawed 2 pieces of left MDF-Parts fits in the holes. In this parts i drilled a 4mm hole from the upper side in which the flipper take place.
Then i drilled a 8mm hole from the other side where the flipper-screw take place.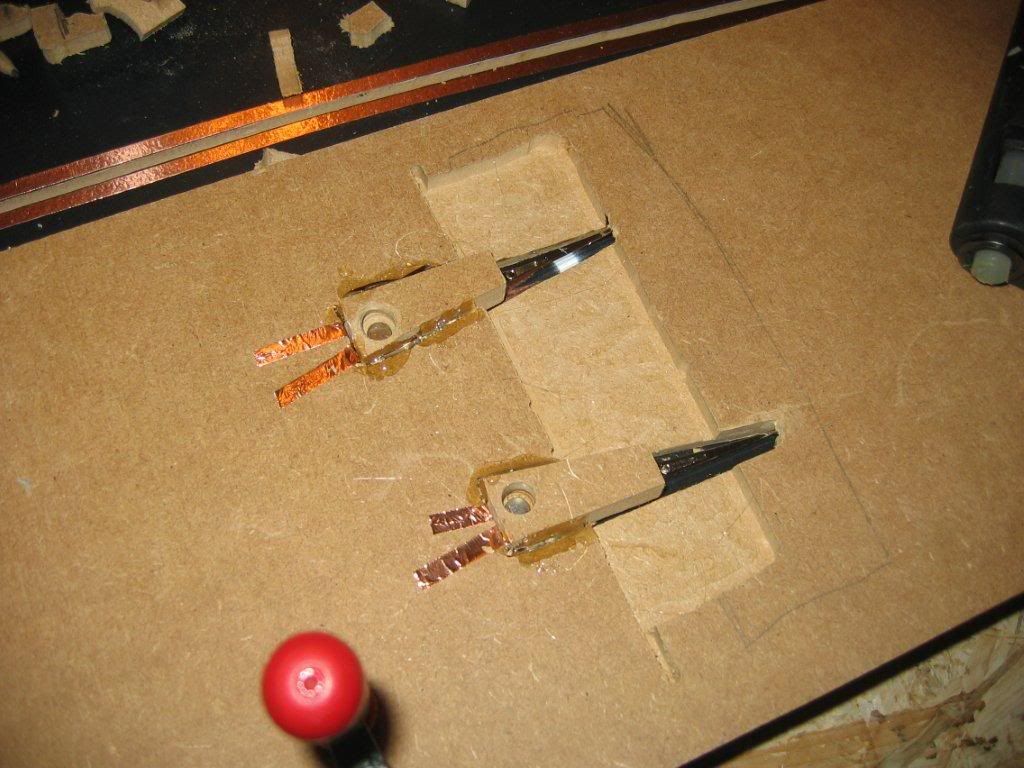 Now it's time to work on the other side of the trck.
I cut of the part i needed for the electronic of the XLC.
Then i fixed the flipper parts with hot glue.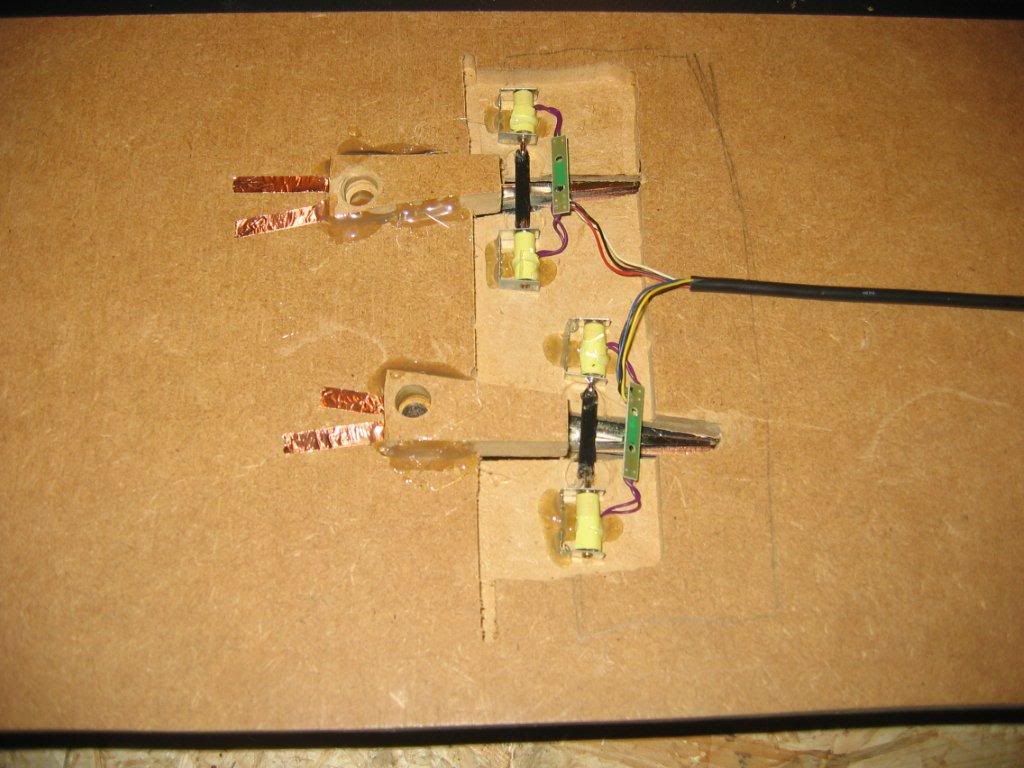 The electronic parts were fixed with hot glue, too.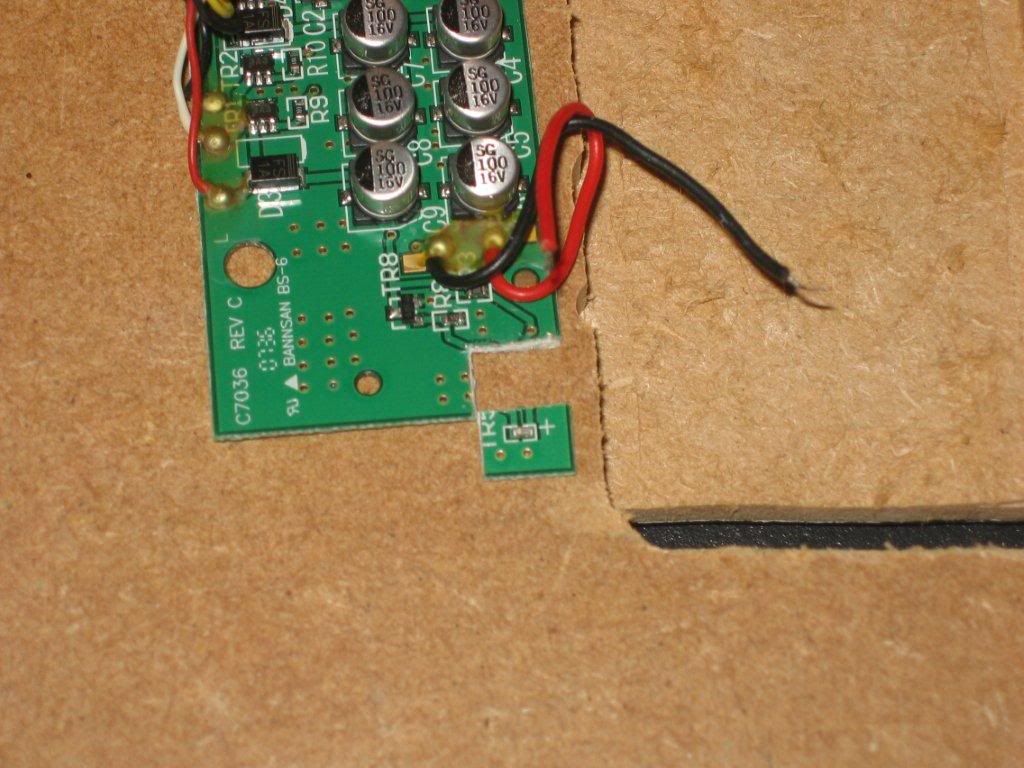 Here you can see how to cut of the sensor and solder it.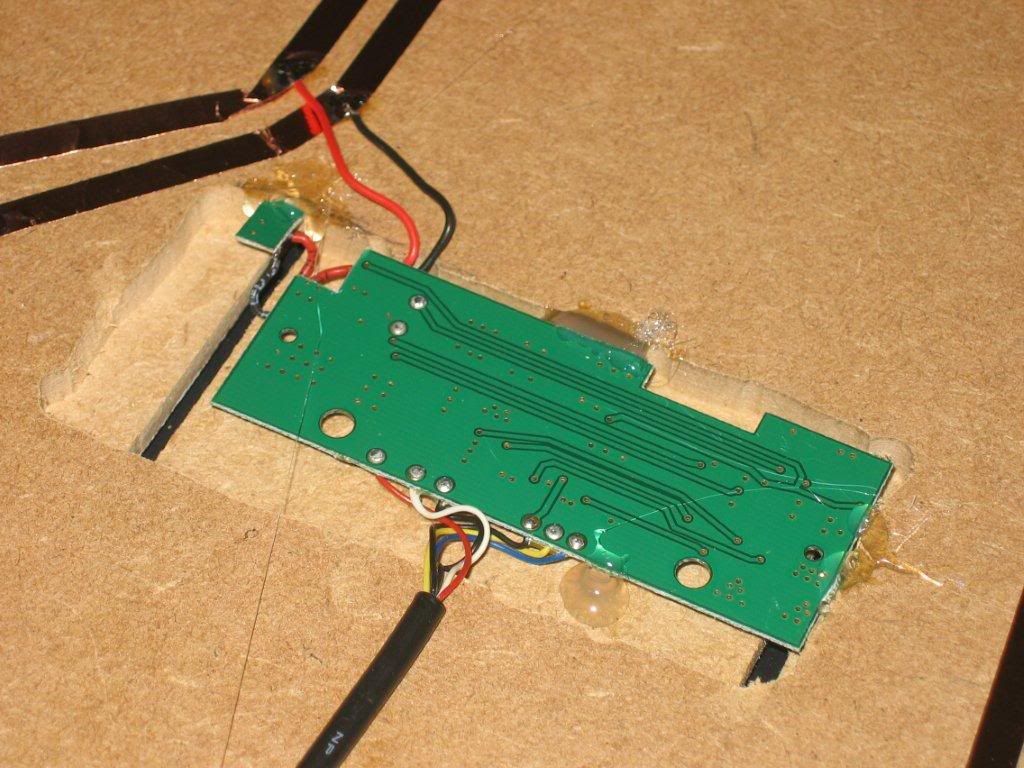 Then i fixed the electronic with hot glue.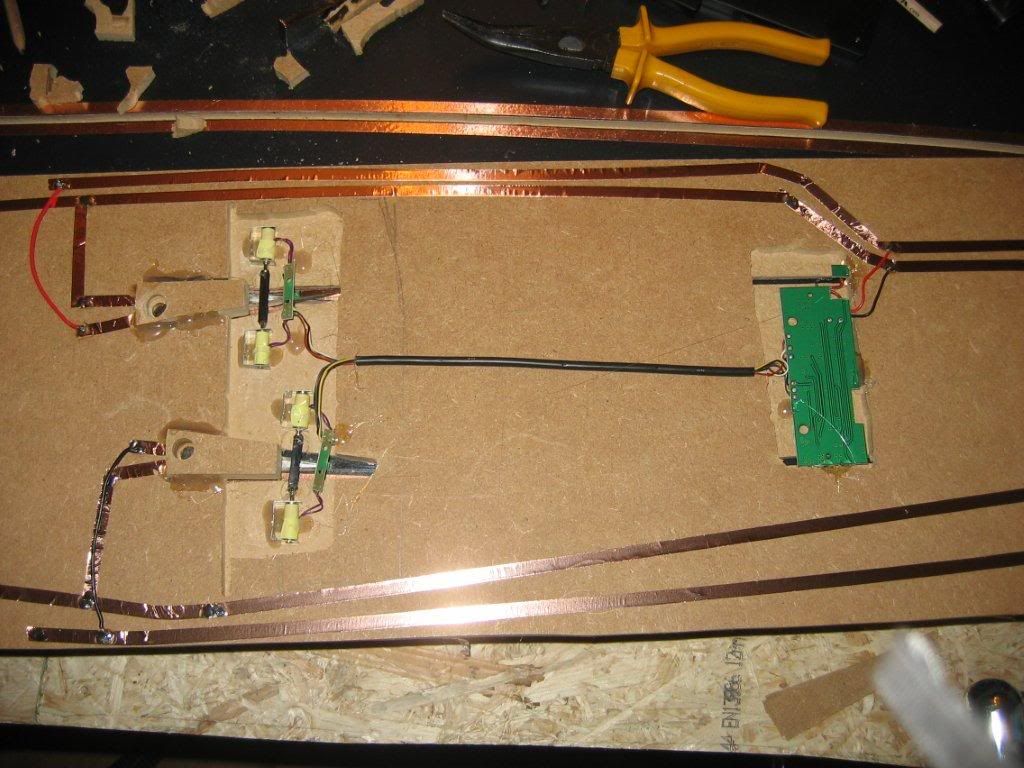 Finaly the electronic part were soldered with the copper tape.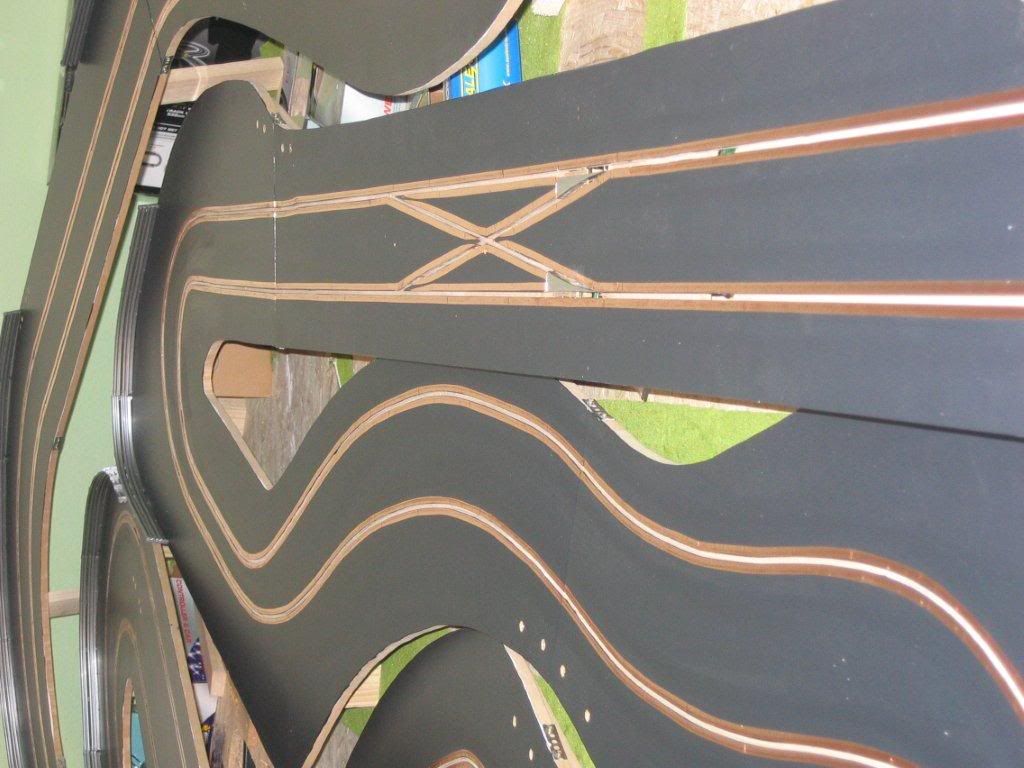 Well done.
Here is the proof that the XLC is working:
Video
Slotfan1966