Yes, after the success* of my other cars, the next one is a 1981(ish) GMC van. Like the '77 Dodge this one is based on a model kit rather than 3D data, but even then it's never simple...
I eventually found a 1:32 kit from an American auction site, there were a few different ones made through the '70s and early '80s but I particularly wanted one without a side window. This one came over eventually and I sent it off to Steve Francis for cleaning up and prep work for moulding.
The custom work is the roof spoiler and special wheel inserts which I made up. As ever, Steve did a fantastic job with the mouldings and he fitted some nice fender skirts so I'll start building one up now.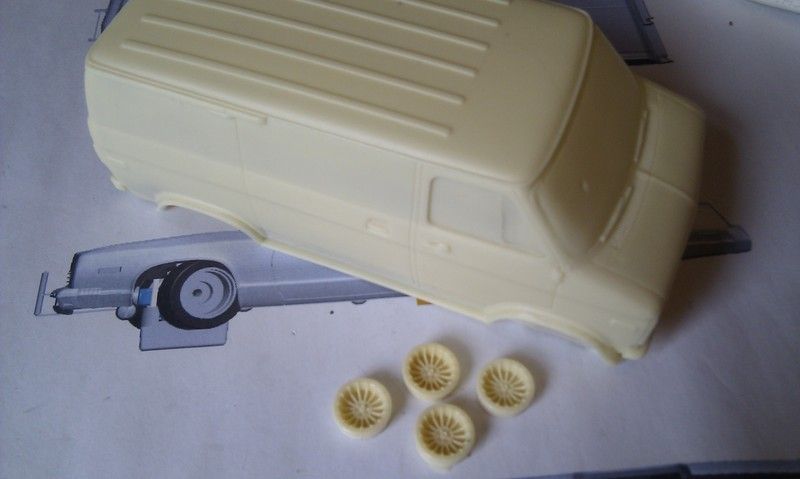 The tiny front and rear overhang meant my original chassis didn't fit but the new compact chassis does and there was a huge sigh of relief when it worked last week!
The wheel inserts came out very well from a 3D print and I'm looking forward to seeing it on the track. I won't be able to send these abroad because everyone knows BA aint getting on no plane, sucker!
* success? The sarcasm-ometer has just broken in my accountant's office