Discussion Starter
·
#1
·
hi all
as i had the camera out for some blog posting this am ...
was hoping some of you could shed some light on these
first is an ingap 'fiat'? i think from the '50s - i read somewhere it may be a
fiat 1500 spider - i have no idea but am curious - have done some googling
but not really come up with much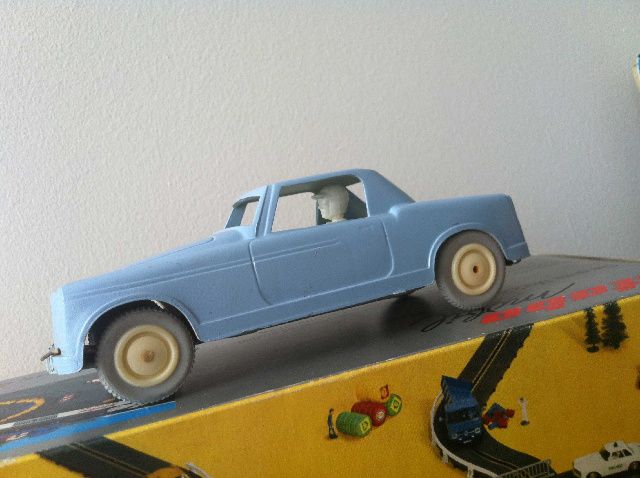 anyone out there know if it resembles a 1500? perhaps from late '50s or early '60s??
at any rate lovely color and will make a nice little sportscar for 'smallville'
second up ... a couple of old static kits in apprxo 1/28 i believe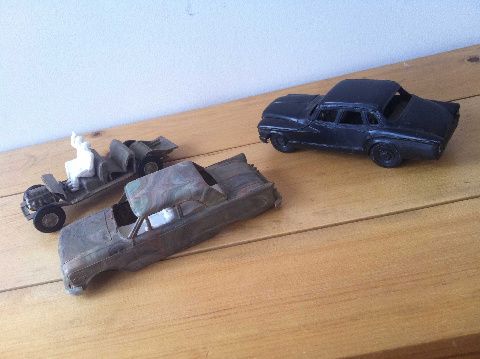 i have no idea who might have done these (perhaps premier? or best?)
we have a great '63 comet and an early '60s valiant as well
i am starting to clean up the comet with hopes of recasting it and doing some nice
period two tone paint jobs - although i do like its wild swirl plastic finish it
may be a tad too much for the people of smallville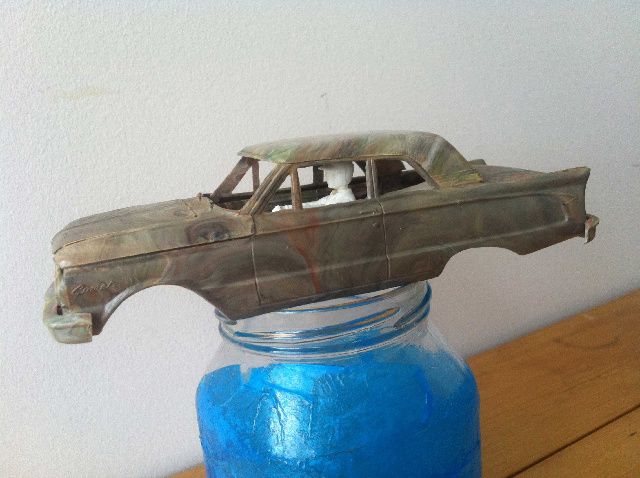 the comet is the same size as the aurora '64 comet - but has some great detail to
rear tail panel - will be a fun project, and i don't think i have ever seen any other
'63 comet models ???
not sure if i will take on the valiant - anyone else out there feeling up to the task??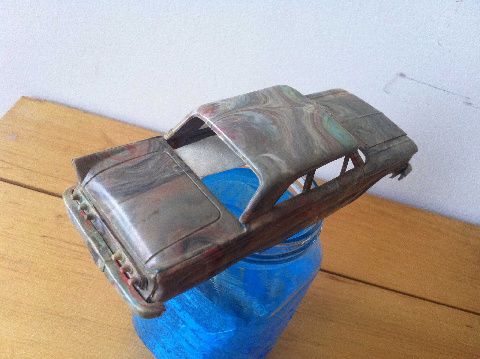 if you do have any insight on these please let us know - thanks very much
regards, Ron