Hi,
---
Edit
: Just remembered there's a video which shows what I've tried to describe below.
http://ssdc.jackaments.com/videos/first race/first race.html
- the "Add driver" bit is shown at around 2 mins.
---
You have to set up drivers & cars elsewhere and drag them across to the race manager window. Make sure you've already added a My Series and a My Race first (as in the pic).
Here's a screenshot from the
manual
(p22):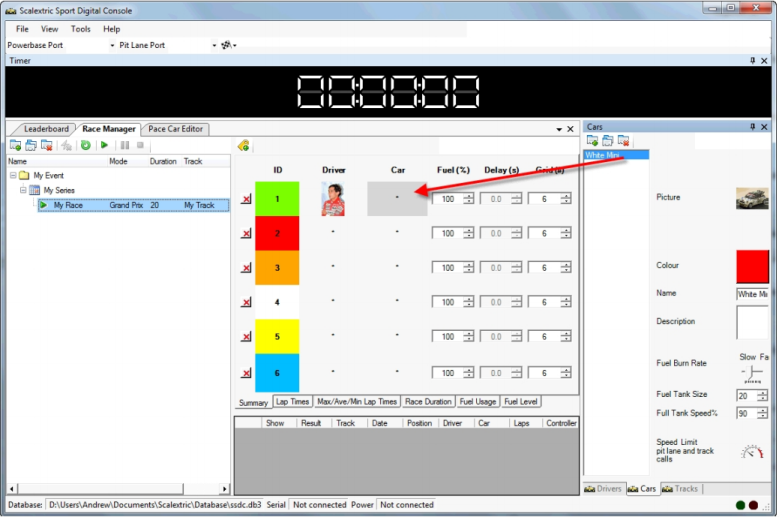 On the top menu click on "View" - "Cars" to open the "Cars" window. In this new window, click on the top left icon to "add driver" and then click in the box just below the colour square in the middle of the window showing "New Driver" (by default) and type in a name in this box.
Then click directly on the same name which now appears in the left hand column (under the car box icons) and drag it across to the race manager window, as shown by the red arrow in the pic, till the cursor changes to a bent arrow, and then release it et voilà.
I've found you need to print out the whole manual and follow every step closely. Good luck!: