Slot Racer Magazine is the very best, fully independent magazine available for slot car racers; from the occasional home racer, to the professional club racer.
The December 2011 issue is, without a doubt, best edition of the Slot Racer Magazine so far! The 32 pages feature our new layout, include the following articles, and new feature's!
The New Features Include!
•
Scenery Corner
: Featuring tutorials of how you can make your own high quality scenery for your track,
•
Slot Car Builder
: A regular feature of our early issues makes it's comeback, giving advice on how to build and detail your very own slot cars.
•
'Der Beginner'
: Introducing Michael Dark, AKA 'Der Beginner'. His series of articles are aimed at the beginner slot racer, so why not write to Michael with a question, or a part of the hobby you are struggling with, and each month he will answer your questions!
In this months issue!
•
COVER STORY: 'Definatly my best ever car'
, We pit Ford RS200 against Ford RS200, in our unique back-to-back test of the Scalextric and MSC cars. Which one is best?
•
'Blast from the Past'-The Story of the 1984 South African Championship Winning Car:
Russell Sheldon and Alan Seymour talk about their 1984 South African Championship winning car!
•
The Honniton 200
, David Stevens from East Devon Slot Car Club, writes for us about the clubs first endurance race!
Each issue of the Slot Racer Magazine is currently available online, and also in printed format, through Pendle Slot Racing, Get Slotted and MRE!

For just £15, you get one years full subscription to the Slot Racer Magazine, giving you 10 issues per year. This works out at just £1.50 per copy!

You can subscribe to the magazine by visiting the website: www.slotracermagazine.co.uk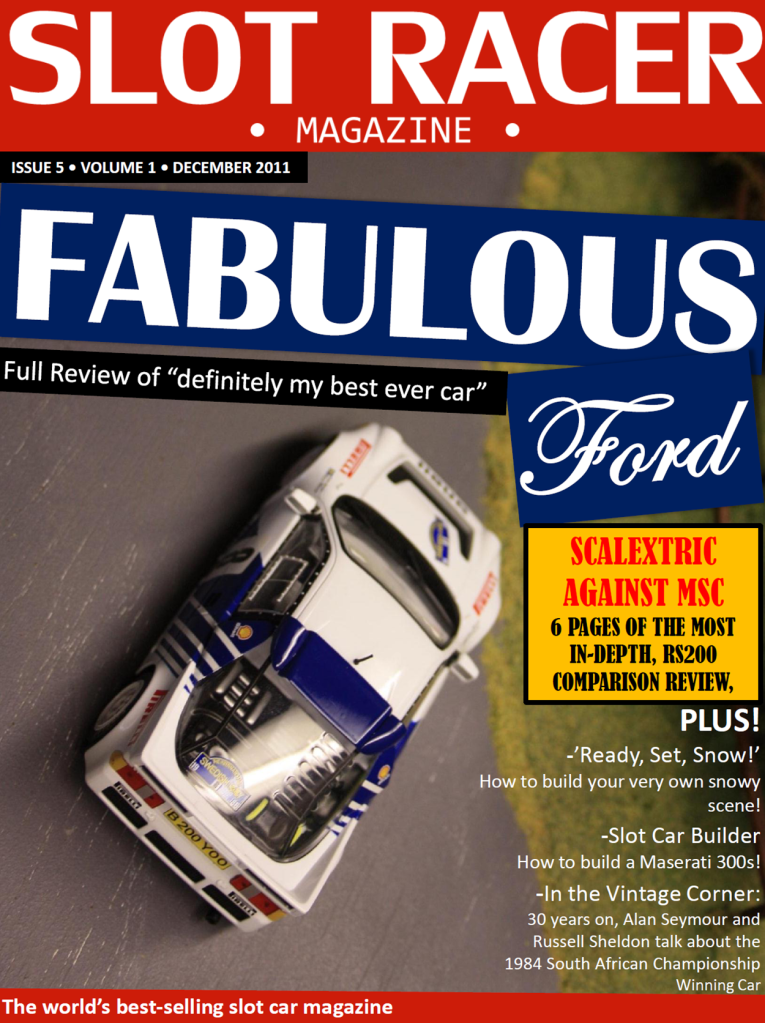 The Cover for the December Issue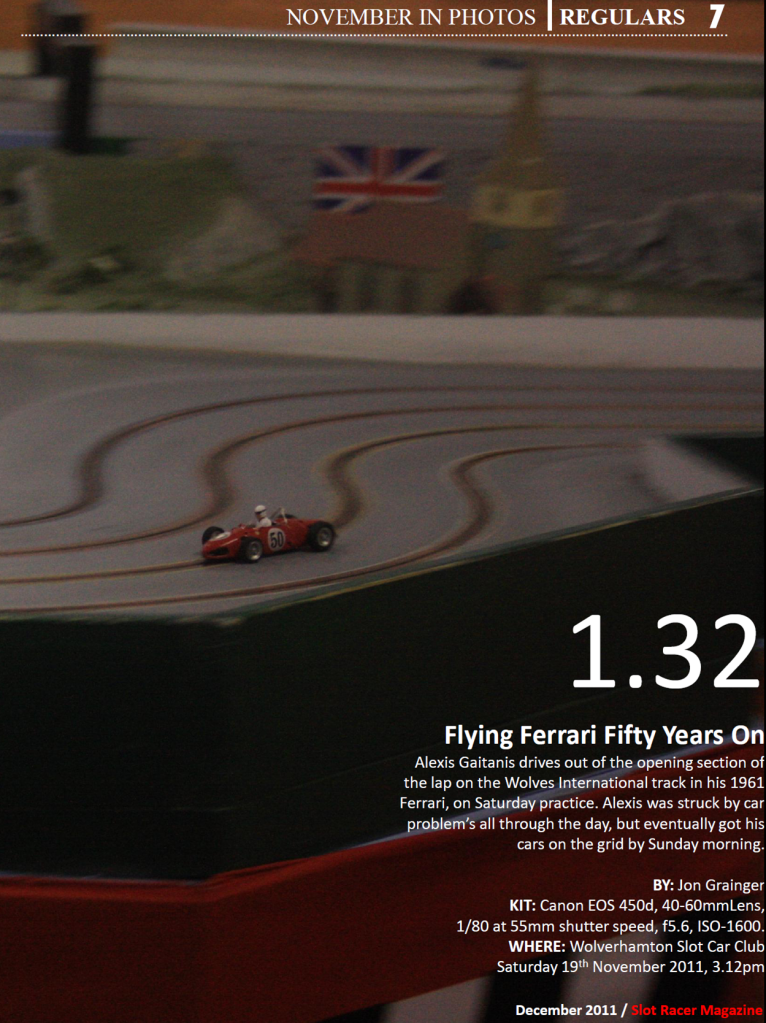 Superb Photos in our 'November in Pictures' section



'Blast from the Past'-The story of the 1984 South African Championship Winning Car

Finally, may we apologise for the delay with Issue 5. Various personal problems, that you maybe aware of have hit us of late, which has caused a delay. But we are now back on track (pardon the pun!).

Regards
Jon Grainger
Editor-In-Chief