I've never been a keen Jacky Ickx fan until relatively recently.
Of course his prowess at Le Mans is legendary but after reading Jackie Stewarts biography recently I was amazed to read that Ickx was sometimes outspokenly against the pace of the introduction of the safety measures that Stewart was calling for in the 1970s.
However, I recently read an interview in Motorsport Magazine where he was kind and gracious about Stewart and he paid tribute to all those who supported him in his career, especially the mechanics that serviced his race cars throughout his time in racing.
He was a complete master of the Nurburgring and I decided to recreate his car from his "one off drive" for McLaren at the Ring in 1973.
Apparently he had grown disallusioned with the poorly performing F1 Ferrari and quite ouspoken about the shortcomings of the management at Maranello. On hearing this Ferrari withdrew their entry in Germany (the thought being that if Ickx doesn't like the Ferrari perhaps they should not provide him with a car to race). Ferrari also suggested that there was little wrong with their car and perhaps it was Ickx that was at fault.
To prove his point Ickx went to McLaren and asked for a one off drive of an M23 at the Ring for the German GP in 1973.
Having had little or no time to familiarise himself with the M23 he put the car on the second row in qualifying and came 3rd in the race behind the all conquering Tyrrells of Stewart and Cevert.
What Balls!
This is the car I started with. A nice little French Scaley wreck from ebay.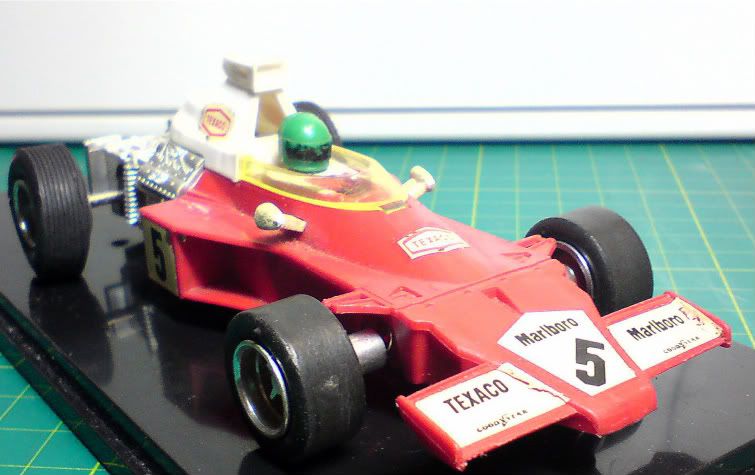 A little time and effort (as well as some terrific INDYCALS from the USA) and this is what I've created.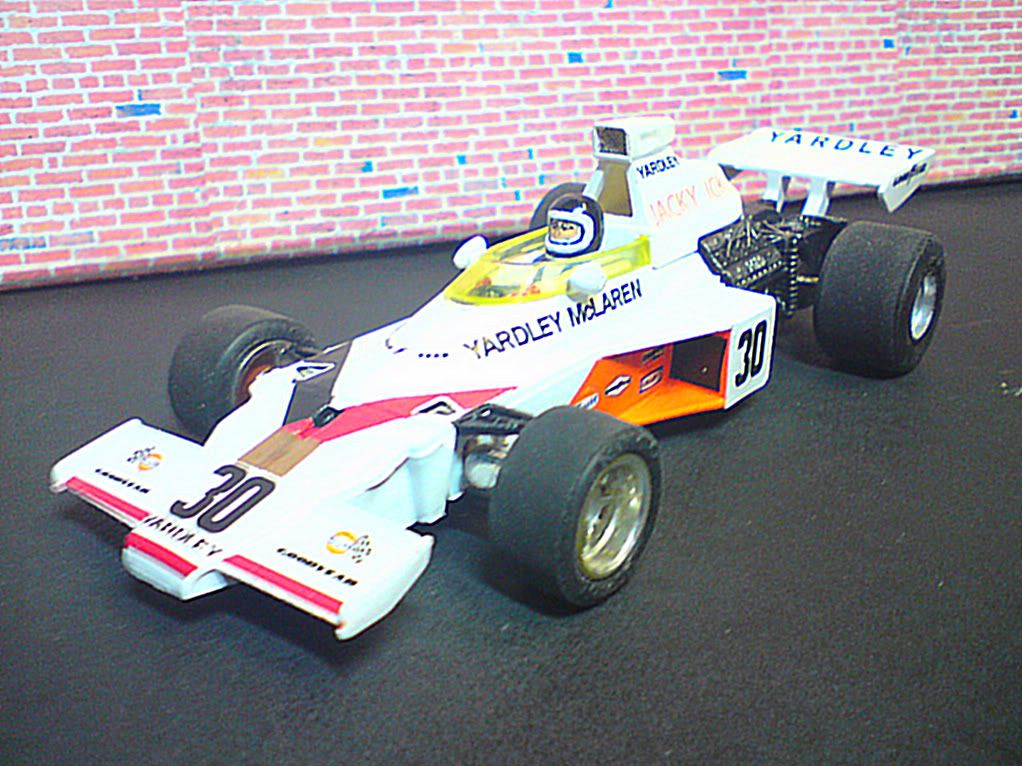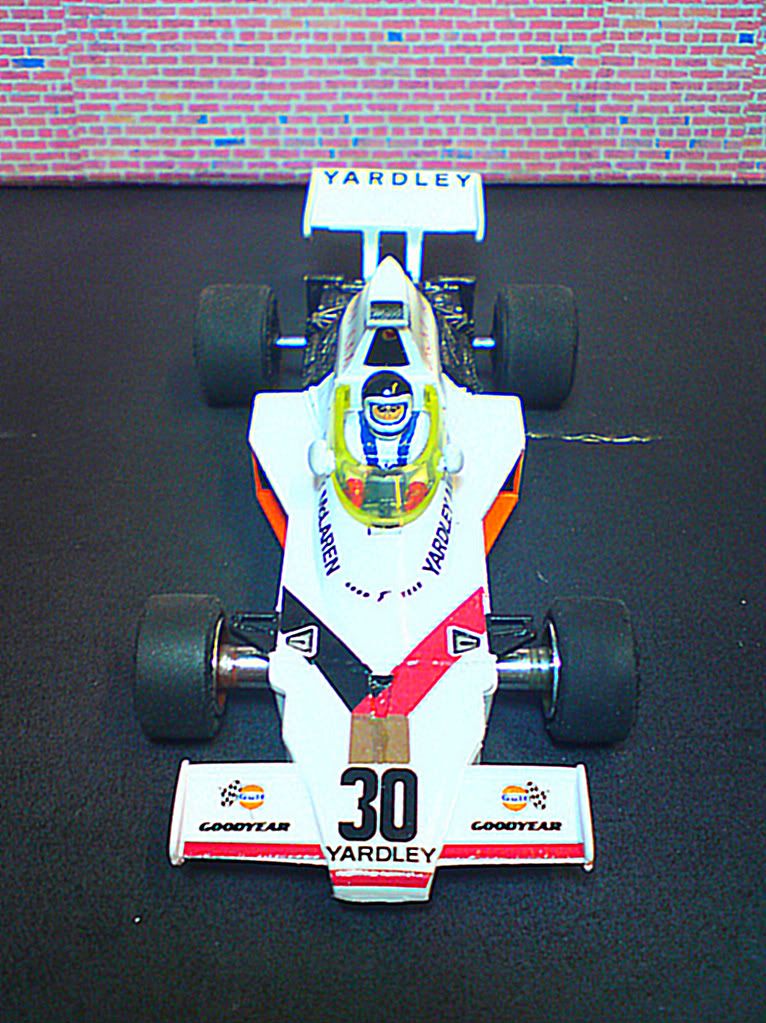 Of course a few nerds will spot the Brabham BT44 rear wing, but I don't care it's close enough to the real thing and much stronger than a scratchbuilt one for the hard racing that its going to get in the Bearwood Classic F1 class this year!