With all this talk of the James Bond DB5 being released it got me started on a project I've wanted to do for a while. This is my version of the orignal Bond car from the Ian Fleming novels - the 4.5 litre blower Bentley. Described as Bonds' personal car (so no fancy gadgets) and finished in 'Battleship Grey' I've use the Aifix kit as a base. So far I've got the body together and mounted, painting will be done as soon as the weather permits.....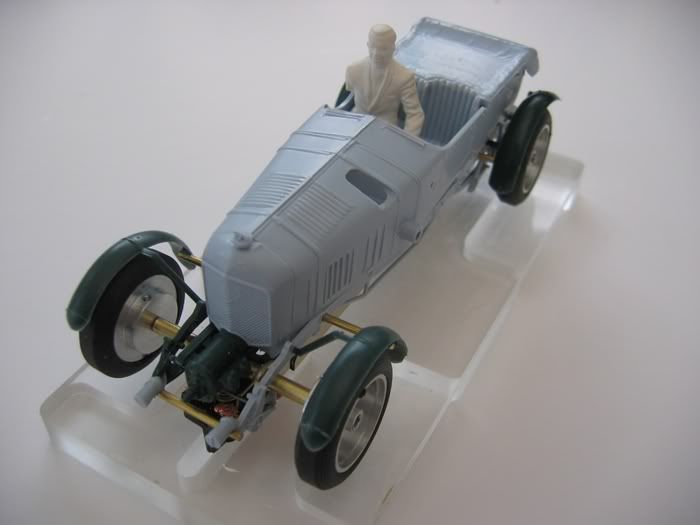 Bond with gun on passenger seat
, currently have an MRRC spectator in mind for the figure as I wanted him wearing a dinner jacket (on his way to a card game) but needs a lot of work to get it right....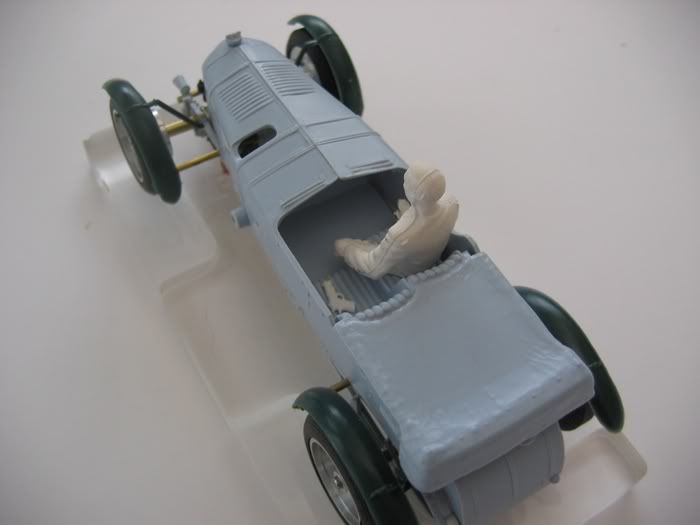 managed to retain a lot of detail from the kit at the front end...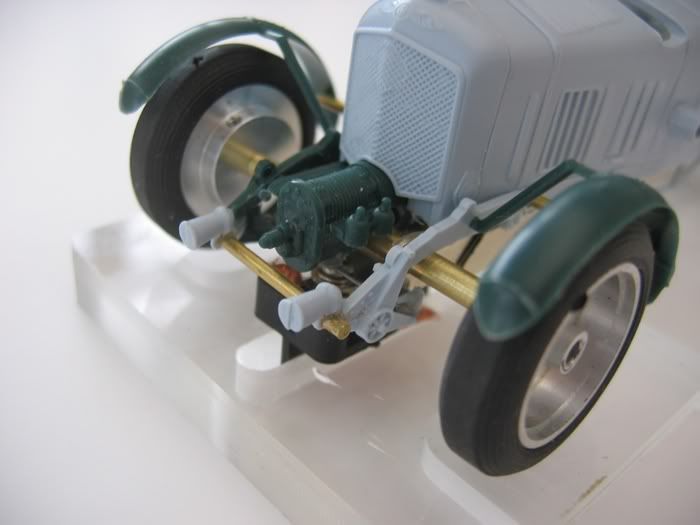 currently mounted to a PP chassis...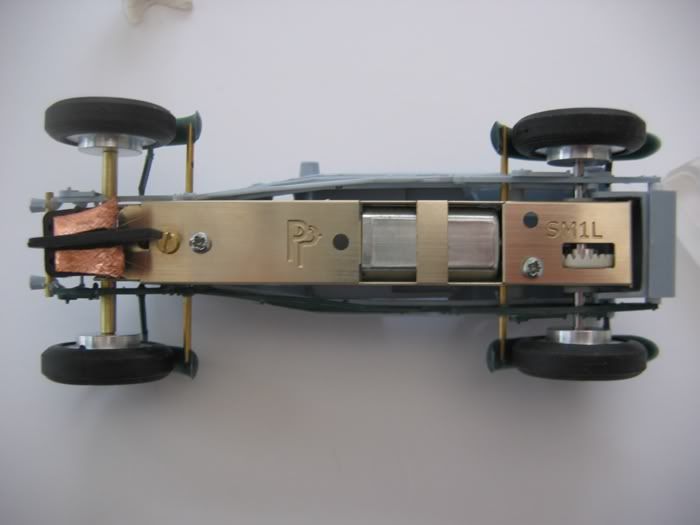 on that pic you can see the brass rods (not connected to the chassis) that go all the way through the body that are holding the mudguards on, hope it gives it a bit of strength
I've put a T bar arrangement in to mount the rear so I can work on the cockpit/driver figure easily...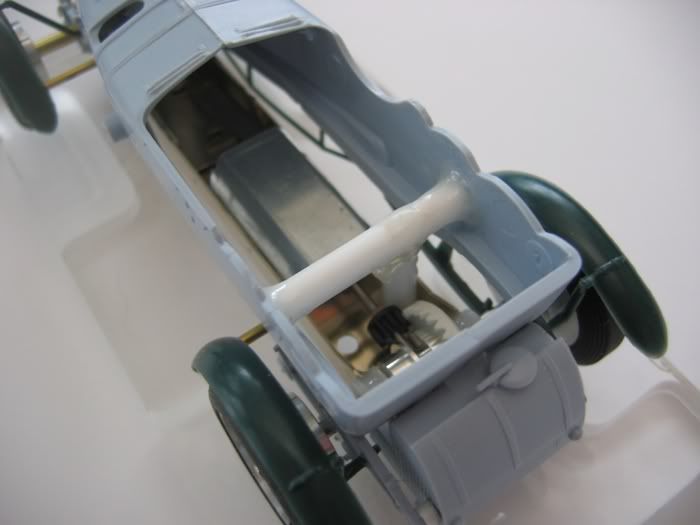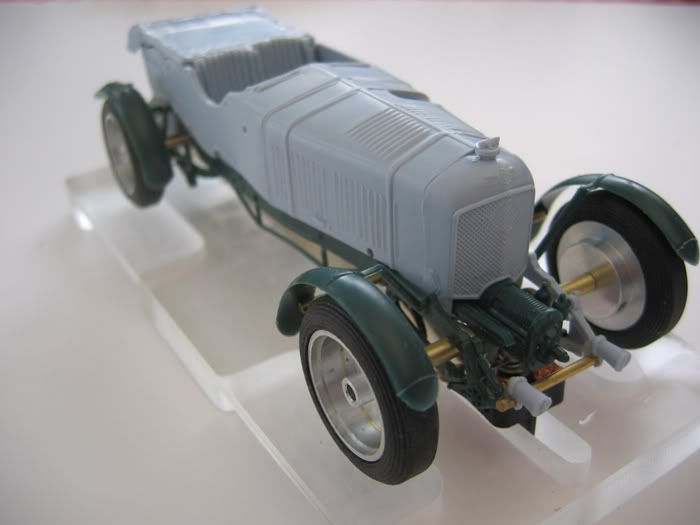 so that's where I am with it at the moment, going to try a get the figure right next week..