Thanks Martin. I`m okay, hope you are too?
Here`s two lovely unused Corgi Silverstone accessories I just received.
Cheers
Kev
After production of the Silverstone kits & figures ceased in 1968 due to the factory fire a few figures were produced in Hong-Kong. These were sold in blister packs.They are very rare simply because so few were made over there & once the pack was opened it was no good!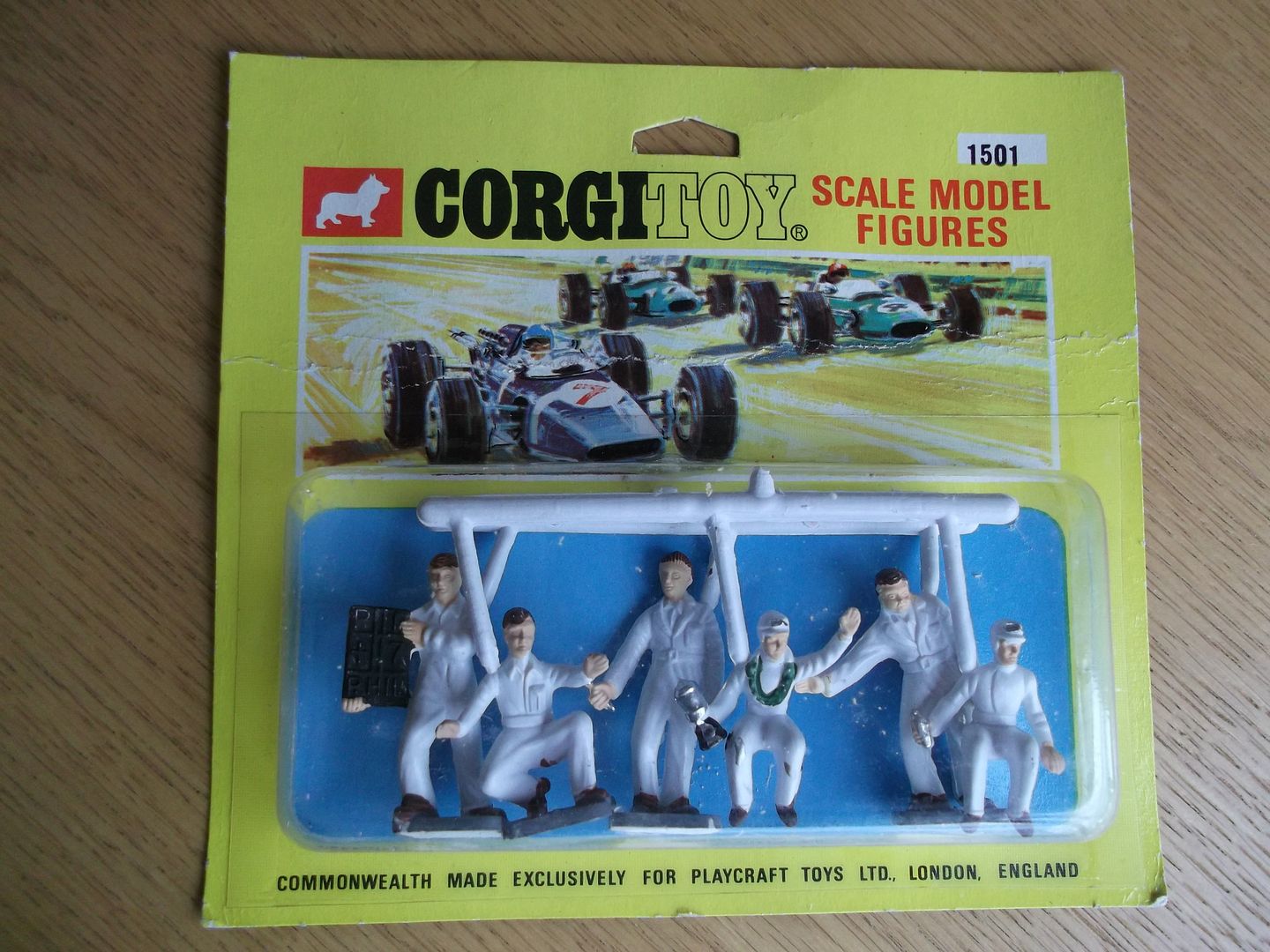 & here`s an unbuilt Press Box kit.