I don't mind my dodgy photography being discussed Tropi.
Interestingly I have been following a thread on a motor racing message board at the moment about enhancing photographs particularly old and damaged racing photos from the 50s and 60s.
My original photograph of the Mercedes was taken at my cameras lowest quality setting, it was in poor ambient light and resized down to a 26KB 550 pixel web friendly picture for the forum. I'm just trying to explain the average quality of my photograph, the same camera produces stunning images at the upper end of it's settings range.
I sometimes do fix my pictures using Adobe PhotoDeluxe Home Edition which is a basic package that was bundled with a scanner I had a few years ago.
Very interesting information from EM but I also concur with Rob's comments about retaining a period feel of the photograph.
My original picture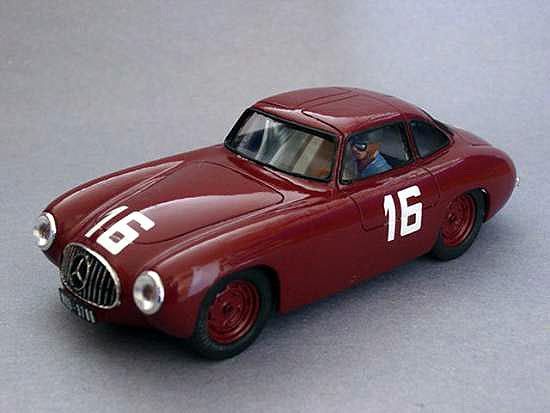 After two clicks for Instant Fix and Sharpen which took me about 10 seconds.
David