Una vez acabado el Chevy SSR y aunque estaba tentado de empezar un Maserati 4CLT, me he decidido por desempolvar algún proyecto pendiente de acabar.
-He escogido el S4 porque lo dejé bastante adelantado allá por el 2007, aunque tras tantos años he perdido algunas piezas.
-He recuperado lo que veis en esta imagen que hice ayer.
Once the Chevy SSR was finished and although I was tempted to start a Maserati 4CLT, I have decided to dust off some pending project.
I have chosen the S4 because I left it quite early back in 2007, although after so many years I have lost some things.
I have recovered what you see in this image that I made yesterday.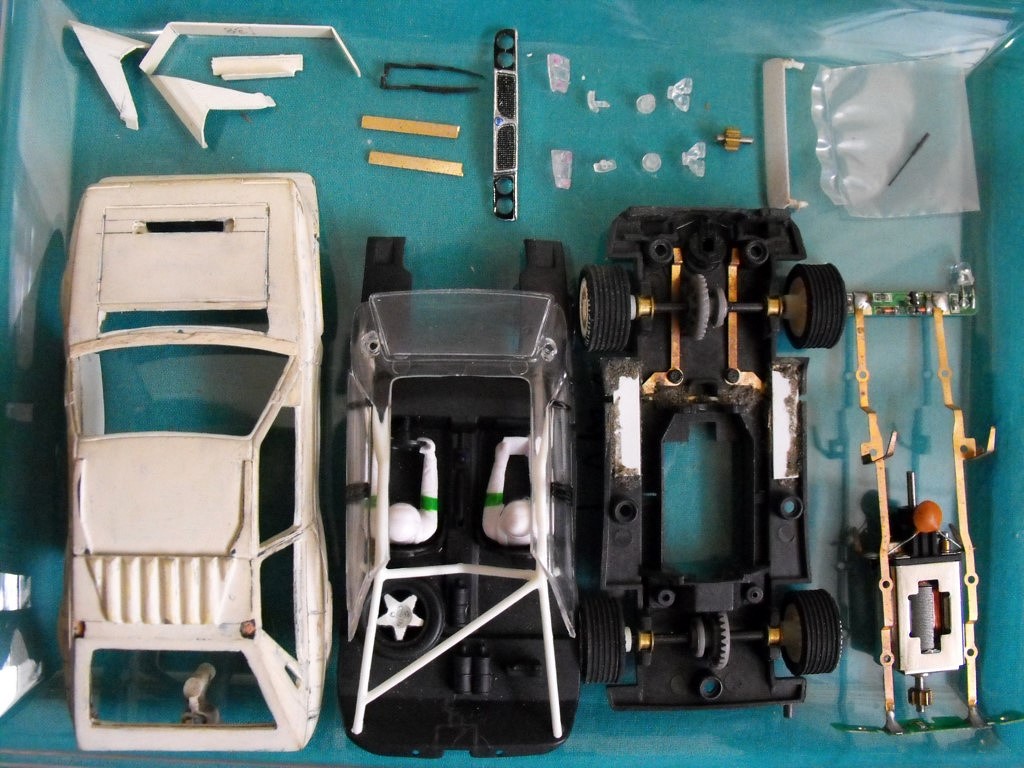 Es el S4 que pilotaron
Markku Alen
e
Ilka Kivimaki
en el Lombard RAC Rally de 1985.
-Dejé este proyecto por varias razones, una de ellas las calcas que compré en el 2005, aunque no recuerdo a quien. Me las vendieron como tales, pero no estoy muy seguro que correspondan a esa prueba ni a ese año, Además, de qué al modificar el coche, no se ajustan a las nuevas medidas.
-De este coche no tengo nada publicado en ningún sitio. Voy a intentar recuperar los datos almacenados dentro de mi PC (mi parte craneal) y con la ayuda de las imágenes que tengo, intentar recordar que hice, pero sobre todo, porqué lo hice y poder continuar.
-Redactaré lo que pueda y ya lo postearé.
It's the S4 that
Markku Alen
and
Ilka Kivimaki
drove in the 1985 Lombard RAC Rally.
I left this project for various reasons, one of them being the decals I bought in 2005, although I don't remember who. They were sold to me as such, but I'm not really sure they correspond to that test or that year. Besides, when modifying the car, they don't conform to the new measurements.
I have nothing published anywhere about this car. I'm going to try to recover the data stored inside my PC (my cranial part) and with the help of the images I have, try to remember what I did, but above all, why I did it and to continue.
I will write what I can and I will post it.
Salut
Frederic