Another one of my favorite cars that I've had sitting around for quite some time. When I originaly purchased it I was quite surprised by the lack of detail and while I'm not adding much it does seem to help.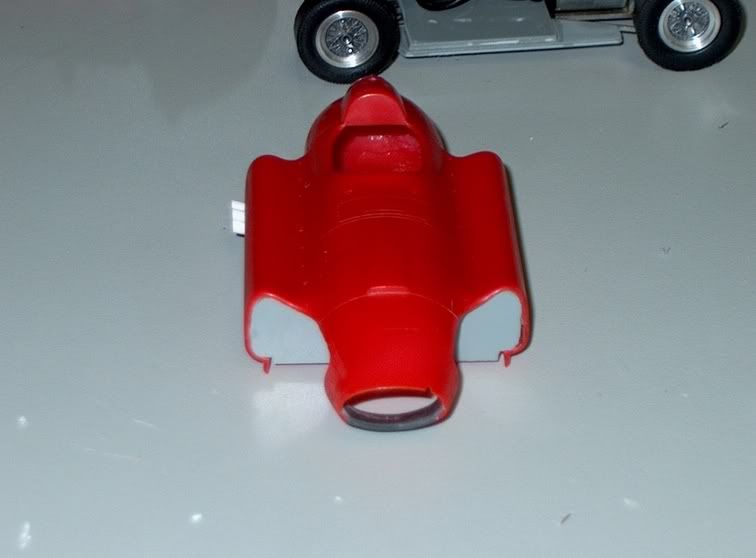 The side pods were completely open so I cut some sheet plastic to fit and I'll use some filler to close in the gaps. The exhaust is just styrene tubing glued together and mounted to a small piece of plastic and inserted through a hole cut in the side pod.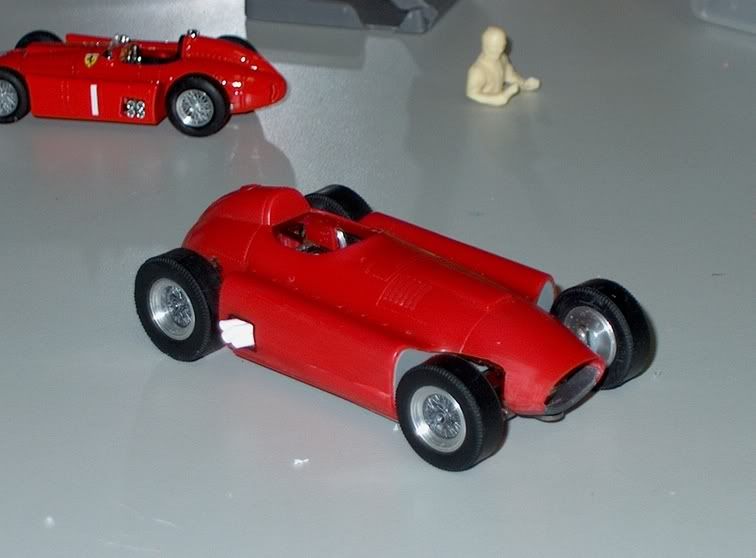 Since I can't seem to make a chassis, once again it will ride on a beardog with BWA wire inserts that I think turned out very nice. I was very impressed with the inserts. I rubbed the back side of the insert on fine sand paper and sanded through until I was left with individual spokes. They look like real wires in person.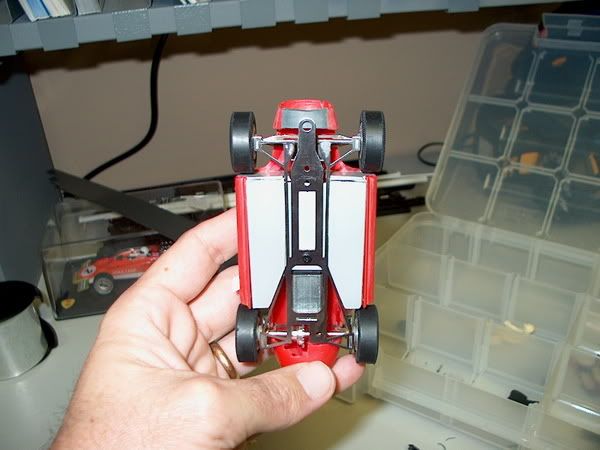 I constructed a small panel that mounts to the chassis so that it wouldn't seem so open. Hopefully it will help give it a more finished look. I intend to cut off the existing guide mount and fashion something closer to a pin guide so that it fit under the nose.