Okay, sometime ago I opened a thread here about building a group C circuit. The idea was to then to use the experience to expand a build a bigger circuit. So that is what this thread is about. There is a last minute caveat. I got an exciting offer and I will be moving by June 26 (I will be at least a year working in New York city). So this track has to be enjoyable by then. I am not selling my house so I will return to it and to the track.
If you sensitive to non slot tracks, please do not read past this sentence.
This track is for the Dnanos (RC 1/43 Kyosho). Fantastic little cars that are possibly, incredibly going towards oblivion. For me they are a dream come true, definitely the most fun driving experience. They have the great characteristic that to be able to drive them in this kind of tracks you have to drive to scale (this kind means realistic and not the boring 43m wide (scale) RC tracks) .
The last track and the movie of it.
The beginnings of the new track.
The table.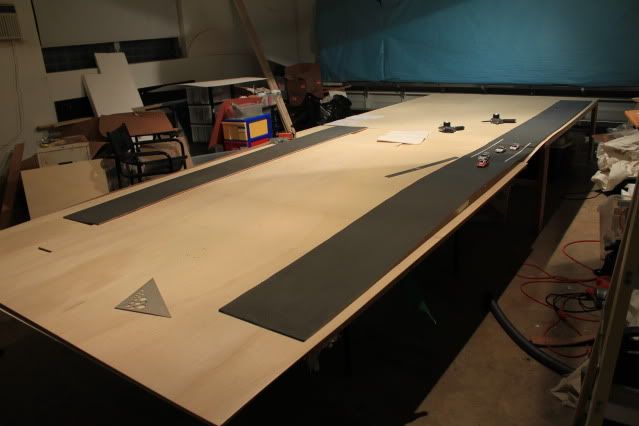 The mess after giving it the topology and the layout.
experimenting in one corner (first elements)
The same corner with more elements