I recently put a photo up of the Jouef Rocking Road section.
The other "novelty" piece Jouef made in the late 60s was the "Leap of Death" track.
Guaranteed to wreck your cars within 10 laps. When this was introduced into the range the sales of spare chassis must have went through the roof.
Just to make sure that the driver knows he`s going to die Jouef helpfully put a red cross sign on the front.......
Needless to say the Leap of Death is off the layout & safely packed away again.
Cheers,
Kev.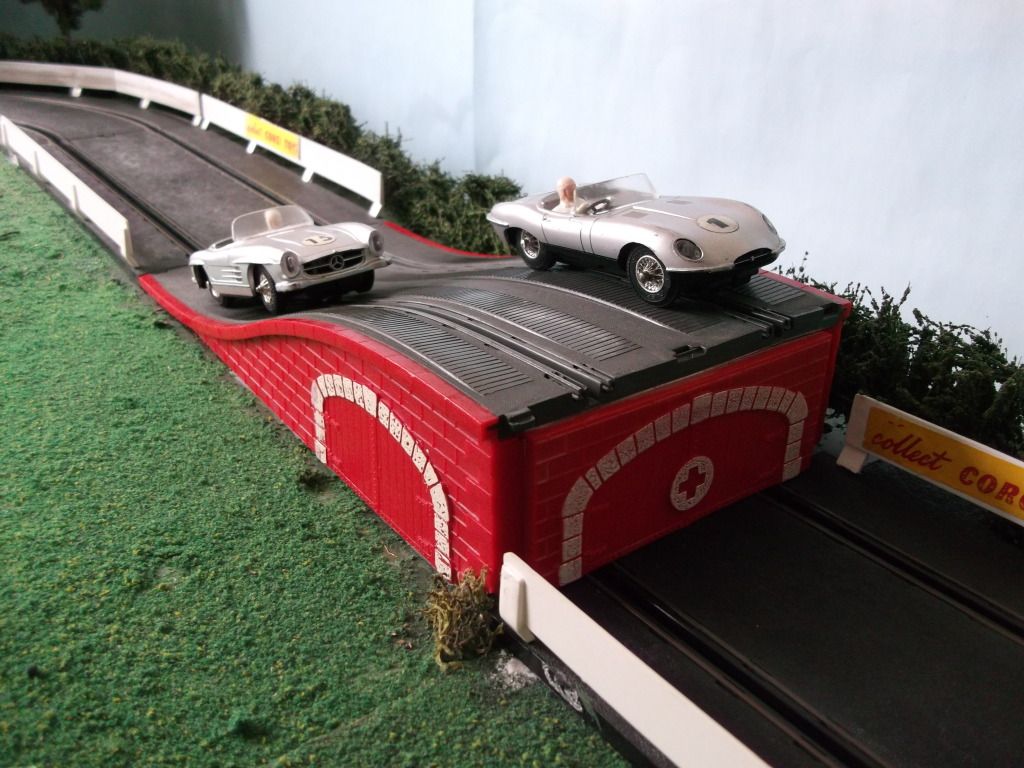 The Rocking Road.