Discussion Starter
·
#1
·
As a few of you might remember I was the lucky winner of the SlotForum easter competition, and the grand price was a light kit from Overdrive. After a lot of indesisiveness and some abcense from the forum over summer on my behalf I finally sent of my address and specifications for what car I wanted lights for to Swissracer, and he kindly forwarded my specs to Klaus at Overdrive. Only a week later, they arrived in the mail today and I was very keen to put them to good use in my car
. The kit looked very proffessional, and everything was neatly packed in little separate bags with clear installation instructions. The only thing that I didn't get straight away was a black cable on the cirquit board with no furter instuctions, but after having read through the instructions (in German) a second time I gathered that was for extra interior lights and such. I had asked for double headlights (3mm Xenon) on each side up front, and break and running lights at the back, Klaus was also kind enough to send some extra 1,8mm rear LEDs because of the tight rear end. I opted for Klaus smaller LEDs at the back and they fitted very well after some dremelling. Up front I just popped out the white original lenses and opend up the holes to take the 3mm LEDs. The whole installation took a couple of hours, the result is here: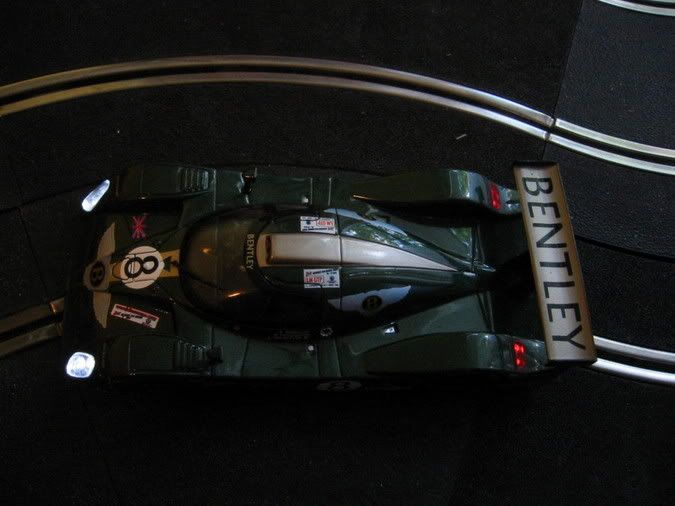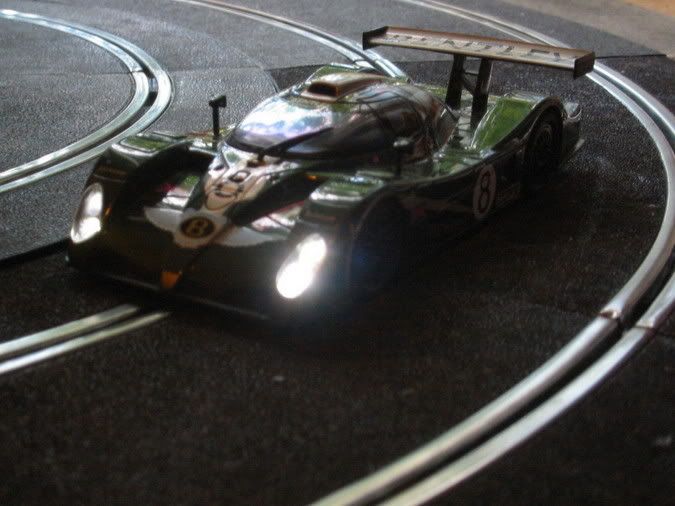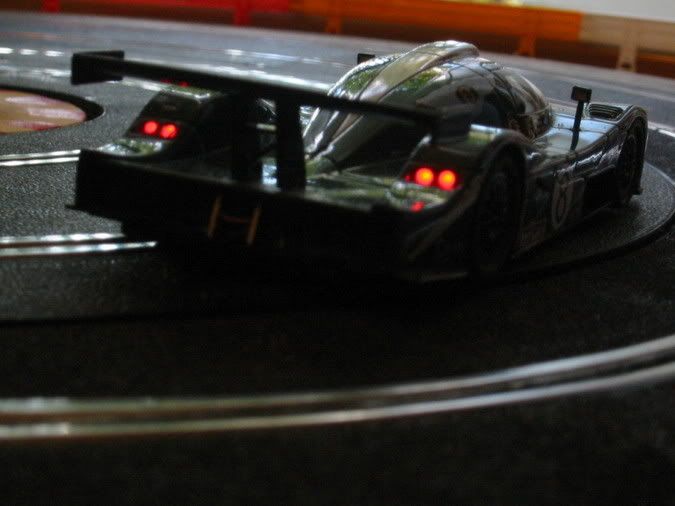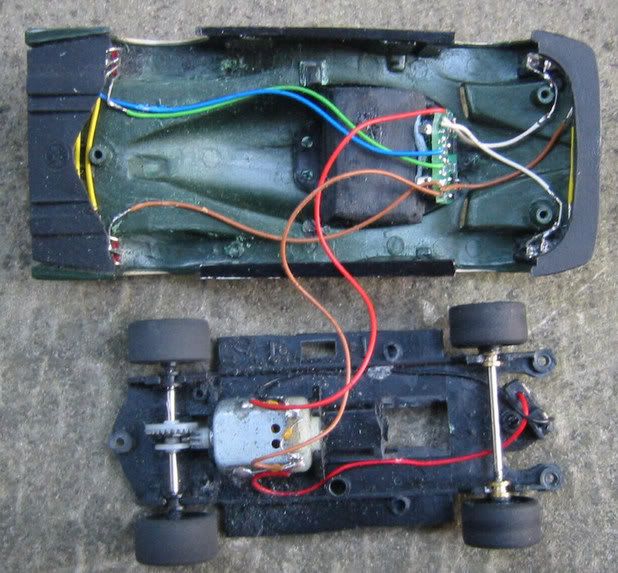 Do I need to say that I now like the Bentley even more! I have already made it lower, lighter and made the chassis flex and stuff, but I'll have to tune it some more though... Still not quick enough!
Thank you guys for arranging the competition and all! Great lights and easy to install! Well done Overdrive! Thanks!!!
Toby