Discussion Starter
·
#1
·
So,.. heres the plan. I wanted to have a warm up at routing another track before I commit to the Avus track.
The idea or "theme" behind this one is if a Grand prix Team from the 60's had a small out of the way factory and used the surrounding streets to test their new cars on.
So we'd need smallish English county lane ways just wide enough for two cars let alone a Grand prix car thrashing up and down the roadways.
Master 3 has had an epic input into this track and since seeing the scene from "Grand Prix" where James Garner ends up in the water at Monaco, he has pestered me to put in a seaside "Dock" so if he crashed his car he can land in the water. So a dock but I'm unsure what will be going in there.
Also this track will contain a small lane way behind the makeshift pit building ( pictured) opposite where the factory will stand. It will have paving stones and two small strips of bricks separated by grass. ( seen with the Lotus squishing up alongside the edge of the circuit) . I hope this will give it some extra distance as far as track time goes and a spring loaded lane' flipper' to guide the cars back into the pits when testing is complete.
A quick left right down a side street which will see the drop off down into the dock. If one gets things messed up.
So basically a little side project to fiddle with and take some nice photos of the cars. I guess the idea came from something I tried quite along time ago on a much smaller scale and I'll add those older photos at the end of this post.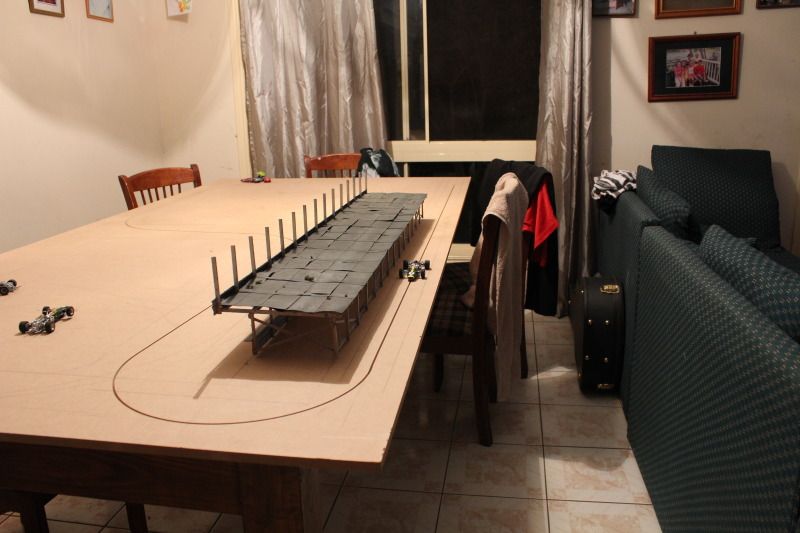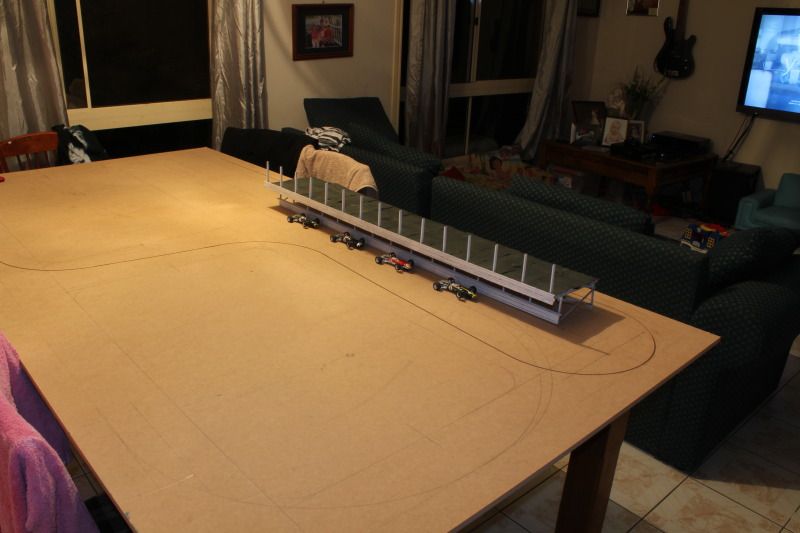 Heres an old shot from the previous attempt from about 5 years ago.