Discussion Starter
·
#1
·
Hi,
First, congratulation. This forum is excellent.
This is my first post, and before, I would like to say, that everybody can get my help.
I mounted my Scalextric Sport track yesterday to test before hold them. The track has 14.03 meters and I hope that you like. But, I've two little problem. In some section of route
(mark with white points)
, near finish line, the car decrease speed. I got 7.50 volts around the route, when I press the trigger until end. I checked the track and it like ok, and I tested with 4 different car's manufactures.
The other problem is stranger. I've the same 7.50 volts with the original Scalextric Sport Control 60 ohms and the with Fly 40 ohms. I think that the Fly increase the volts and speed, I'm right??
Well, I hope, in future, I can help everybody.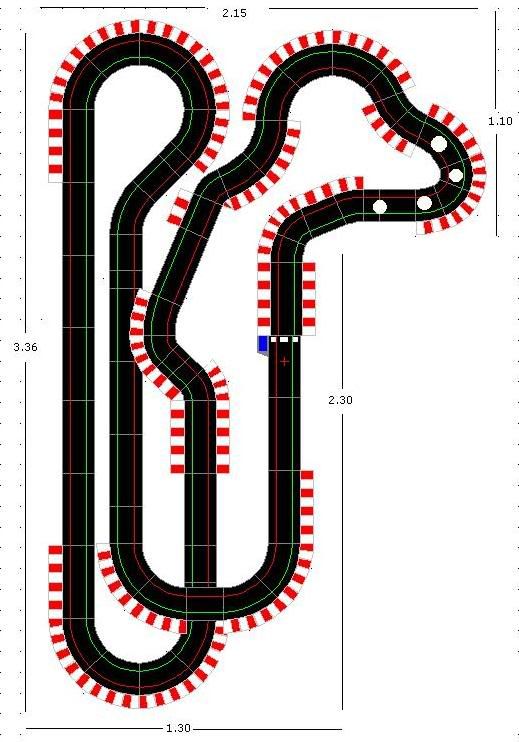 Thanks a lot,