Ok after my last track I still have some Coppertape left over (Two rolls) so what do you do..... Go buy more MDF
. Now a sane person would have just sold the tape or kept it as spare but nooo not madmini. Well after about 2 weeks of on and off routing and preping (Yes I have finally got a job
) I finished the routing. The Board is 8ft X 3ft and has one lane - Well yes it is a RALLY track
. I want to base the rally on an English type rally (Network Q style) when they actually used to race in the UK on public roads and across some poor farmers field
. I am not sure what power is going to be at the moment or what controler I will be using but hey there is time before that is important... Like 3 mins after I have taped it
.
Well I guess its picture time or do you want me to go on a little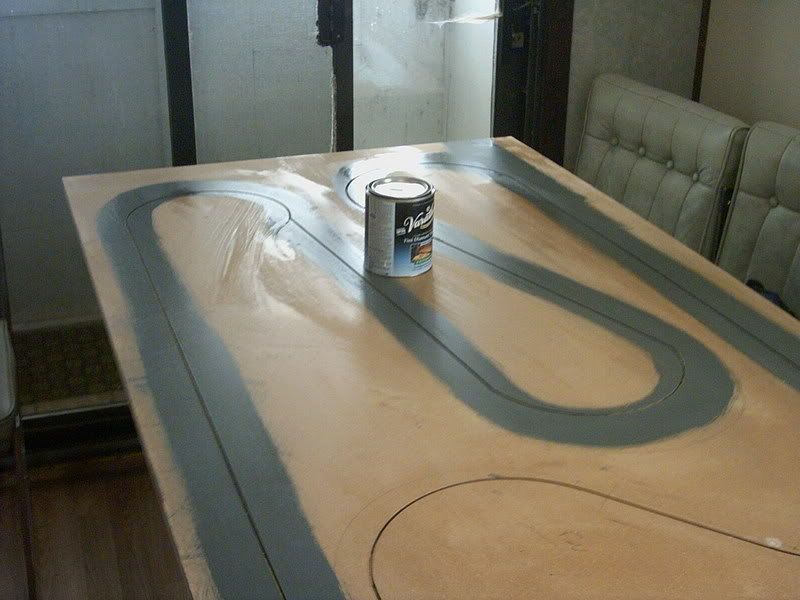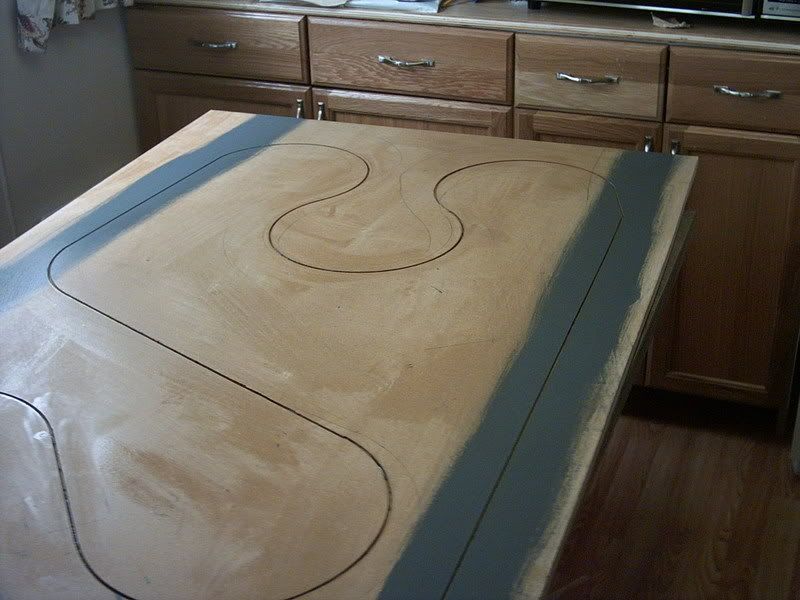 No the Varnish tin is not part of the track
The bits where I havnt painted Grey/Tarmac are hopefully going to be fields where the cars can have fun going sieways avoiding sheep or silly spectators.
I guess I'm going to have to buy more rally cars - Anyone want to buy a Little brother??
Or is there anyway I can mortgage the cat?
Madmini (Thomas)