I have been trying to devise a quick and not too messy method of making good looking hay bales for our track.
I think I may have hit upon a method that I would like to share and will (hopefully) help others who also want to make some good looking hay bales as well.
With this method, children are able to help make them as no toxic or harful substances are used; but the best part is that the hay bales can be used immediatly as there is no need for curing or drying.
Here we go:
Items needed,
Double sided "gum" which is used for mounting paper to foam core/cardboard. This is not tape, it is just adheasive. Can be purchased at an art supply store and is available in various widths.
A cork. (your choice of beverage.)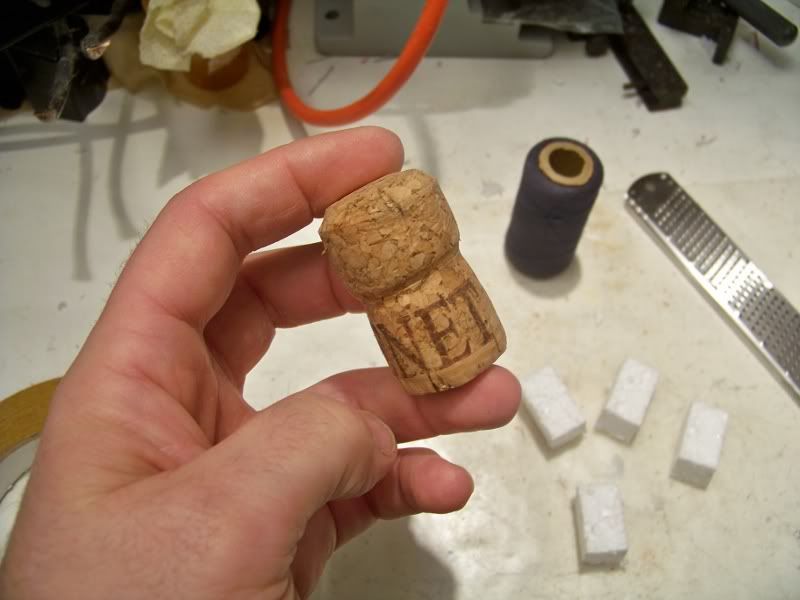 Thread.
A fine grater, I used a garlic zester as it is quite fine and works very well.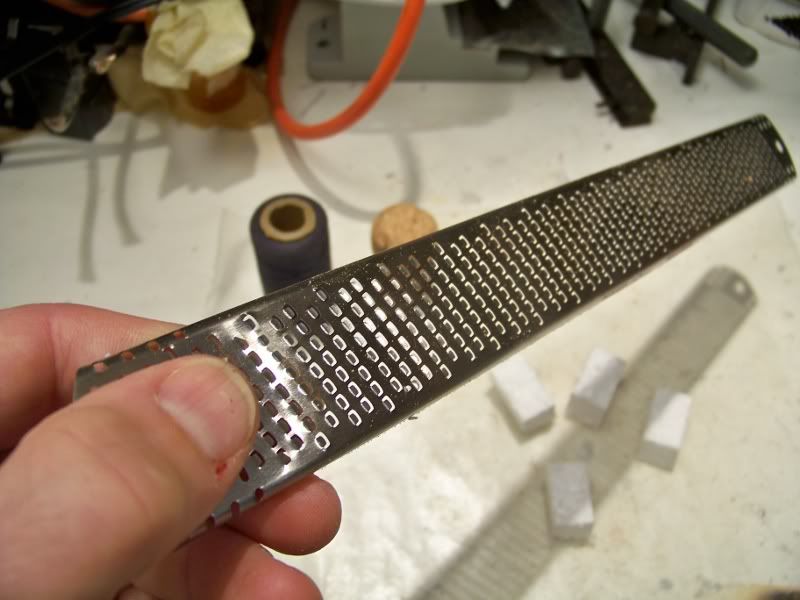 Styrofoam cubes. (Pre cut to size.)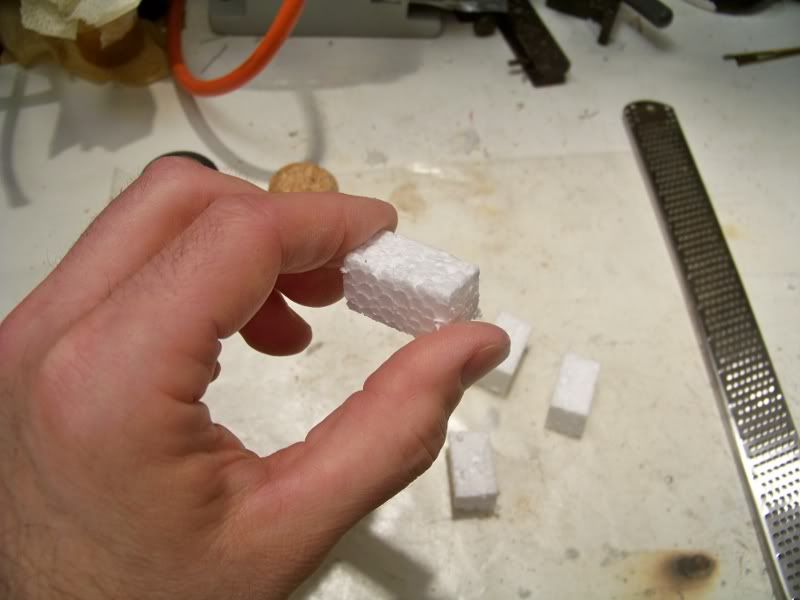 All of the items needed as described.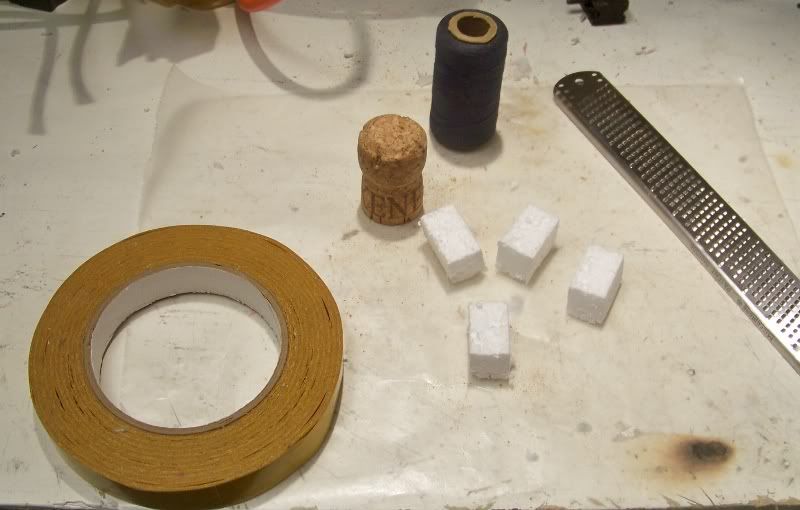 Grate the cork into a container.
Wrap the styrofoam cube in the double sided "gum" going around the cube first, then covering the top.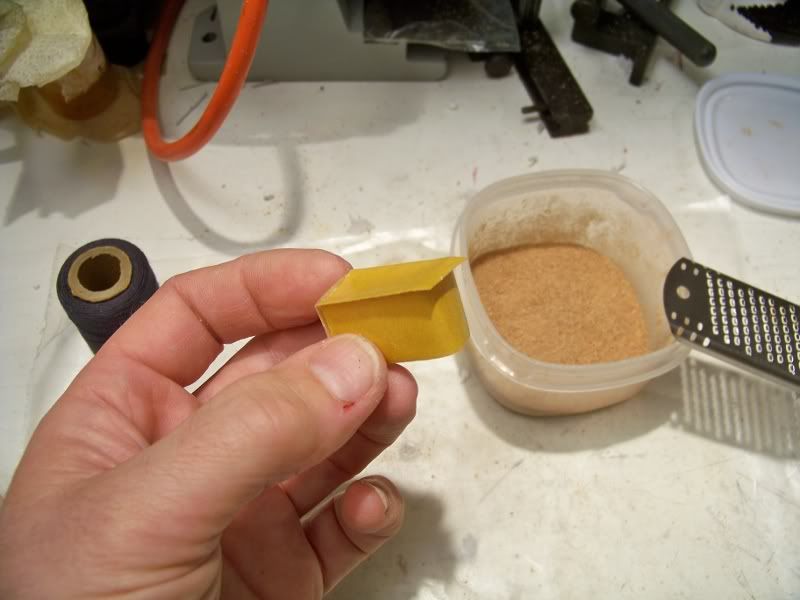 Remove the backing paper from the adheasive.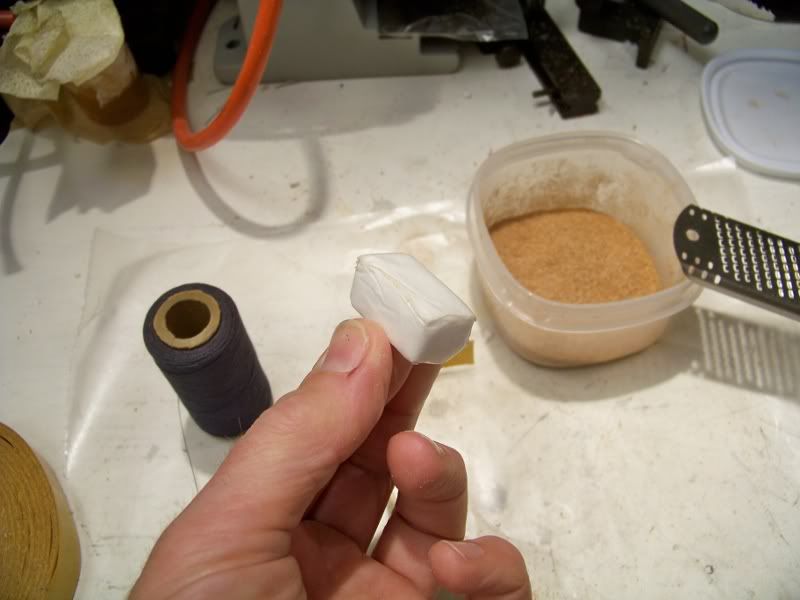 Wrap thread around one side of the styrofoam and then the other.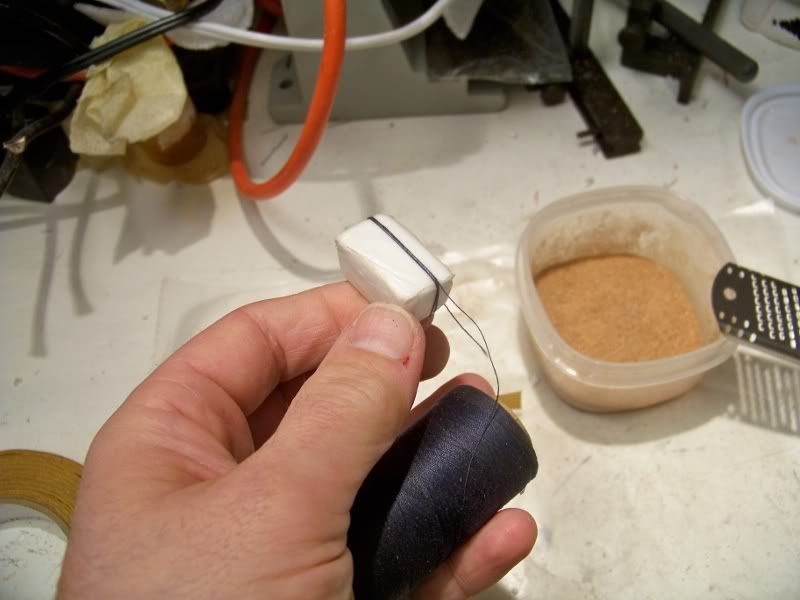 Take the cube and press into the grated cork covering all sides. The cork will only stick to the cube and not your fingers as the adheasive is only on the cube.
Lightly dust off any cork that has not adheared to the cube.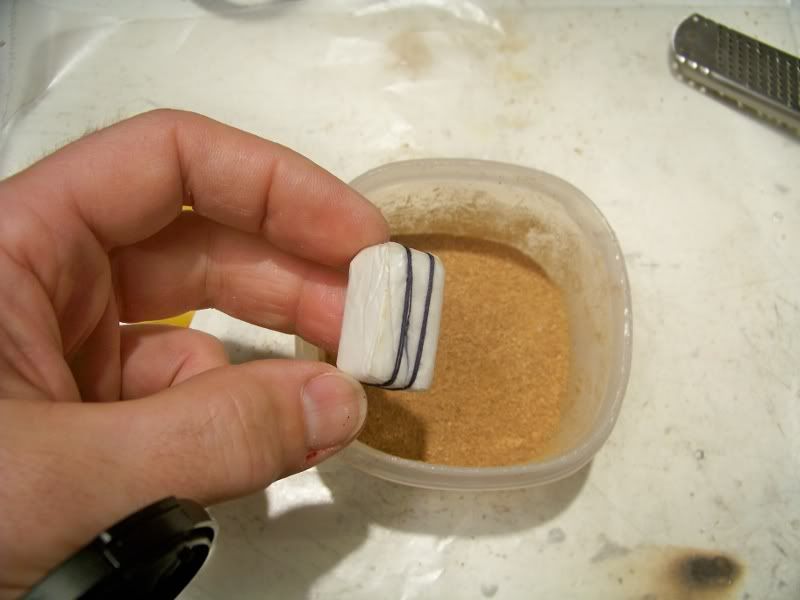 Complete and ready for the track.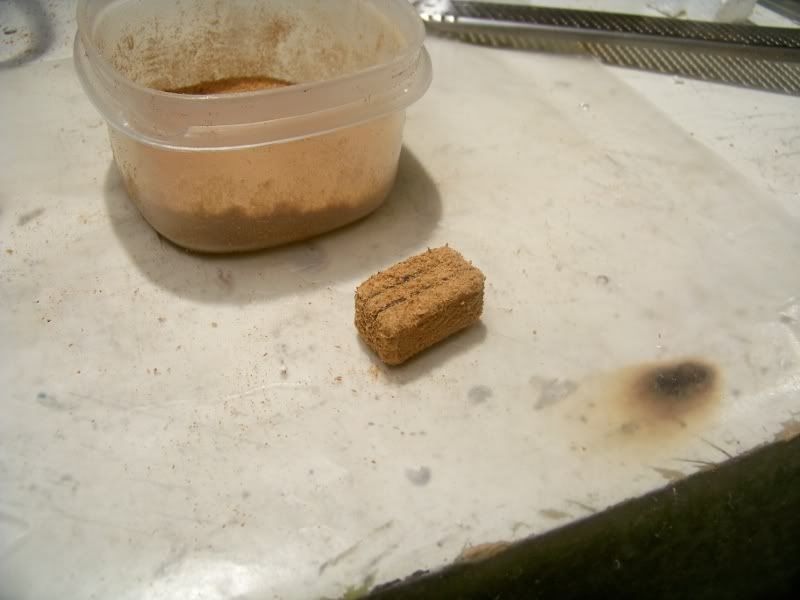 They look quite good are light and if a car hits them they cause zero damage.
Any and all comments are always welcomed.
Thanks
John