·
WRP World Champ 2015/2016
Discussion Starter
·
#1
·
After seeing Aberstones very clever shock absorbing hedges on his Pembrey II rally stage, I thought I'd have a go.
First off, get some packing material that TVs and printers come supported on in their boxes. Easy - tons of the stuff in the lab in work.
Attack with a Dremmel wire brush attachemnt,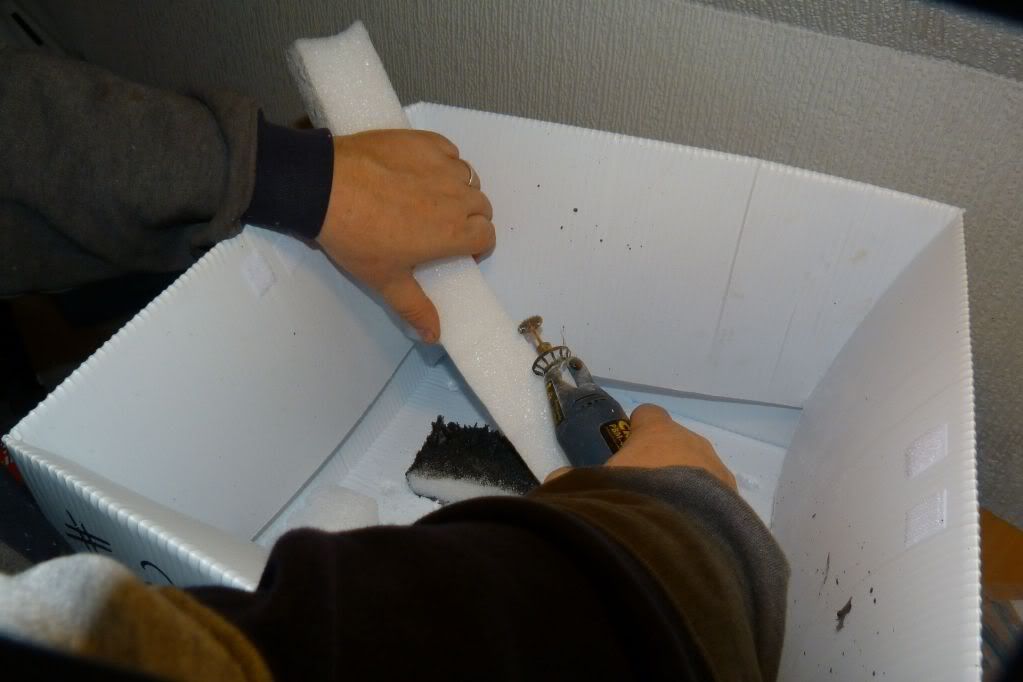 Give it a good dollop of matt black emulsion - this is for the shadows in the hedge, then dry-ish brush it over with brown, using two or three stages. In this pic, I've overdone the brown a bit, as subsequently it was too prominent in the last stages.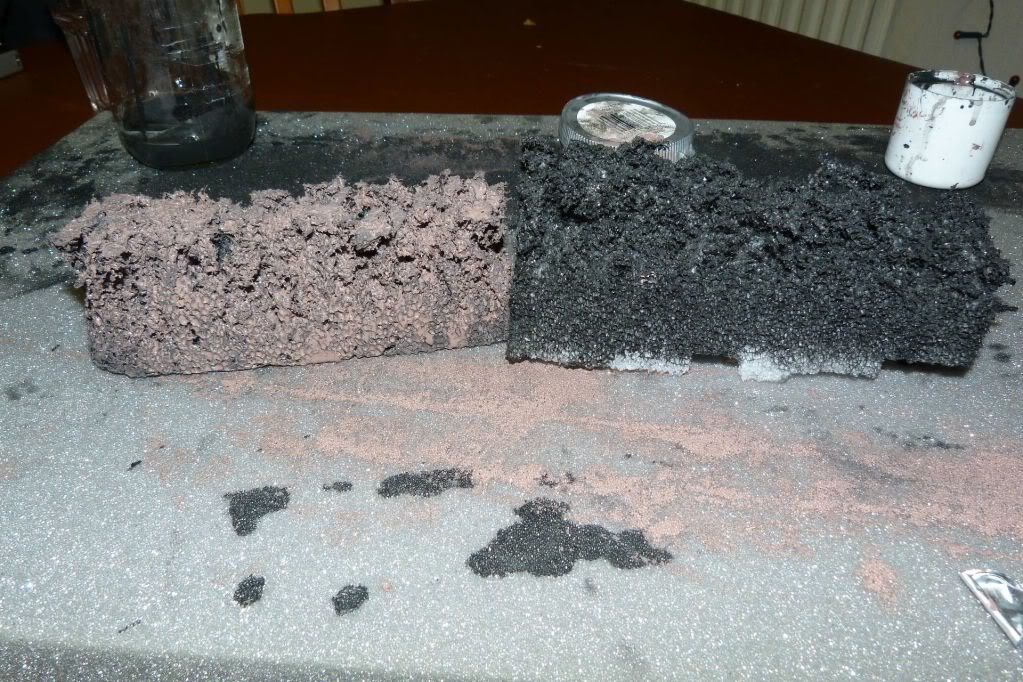 Next was several layers of green dry brushed on, getting a shade darker each time.
You can see from this pic what I meant about overdoing the brown - the inside of the hedge looks too light. Ah well, live and learn.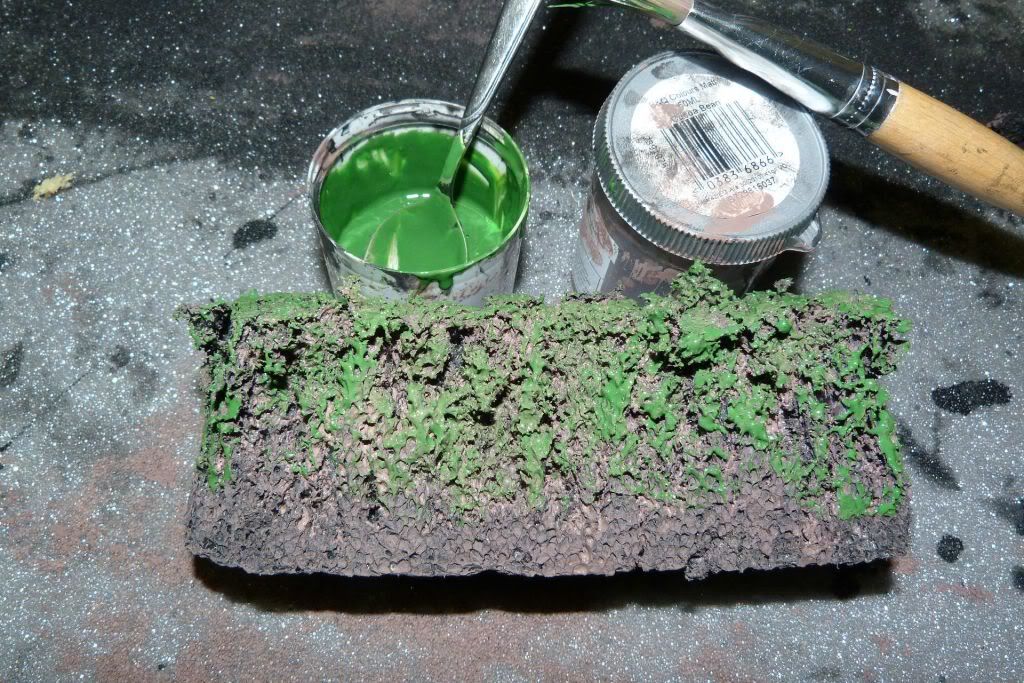 and I finally ended up with this. Quite pleased for a first attempt and learned a few tricks as I went along. The colour isn't very well represented on the pics, it actually looks quite natural in the flesh. I know it's not up to the standard of a lot of the contributors on here, but it was good to have a go and I've now got the oomph to start on detailing my main track.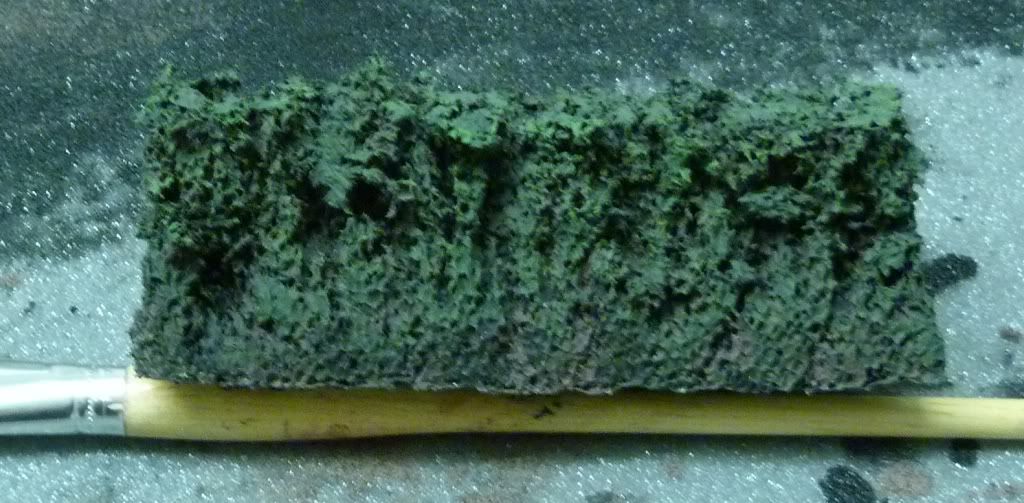 It really is very spongey - thats what drew me too it on Phil's (Aberstone's) track - very gentle on deslotted cars!
Many thanks to Phil for his advice and guidance and giving me the spark to get going! Cheers.