Discussion Starter
·
#1
·
It's funny how a good idea is just the old idea turned upside down. When I designed the steering system for my chassis I knew that the stub axle should be glued to the hub, then the wheel should spin on the stub axle. A little time spent with the Zeus tables reminded me that 3/32" axle was almost the right size for tapping an M2.5 thread, so an M2.5 nut could hold the wheel on - easy.
I've been tinkering with these chassis for a while now, but it only took Mr Modifier of this parish 10 minutes to come up with a better way! If you can glue the wheel to the stub axle you can re-use the wheels off your donor bodyshell, then you need to let the stub axle spin in the hub. It's the exact opposite of what I'd done before.
After a discussion about how best to do this, we settled on keeping the 3/32" axle diameter because that suits most wheels, and putting a 1/8" bush into the hub. First open up the hole in the hub to 3.2mm, and cut a length of aluminium (because the axle would still be brass) to length. The one on the right is the original.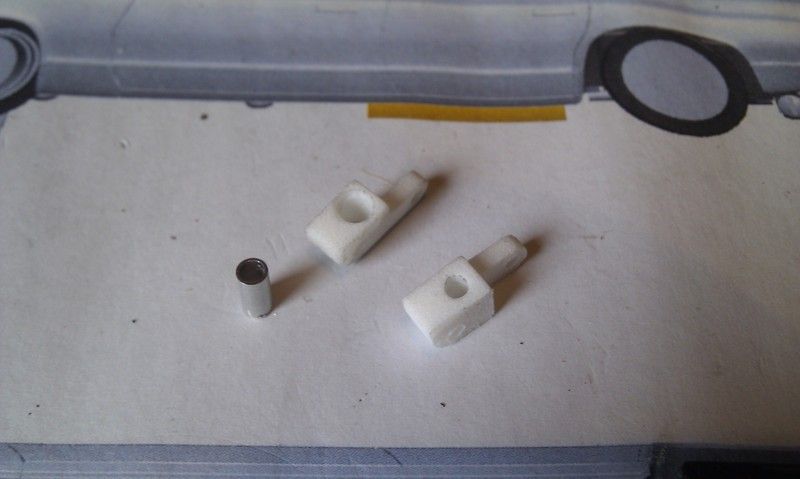 The new bush just breaks through where the kingpin fits, so clear this out with the 2mm drill bit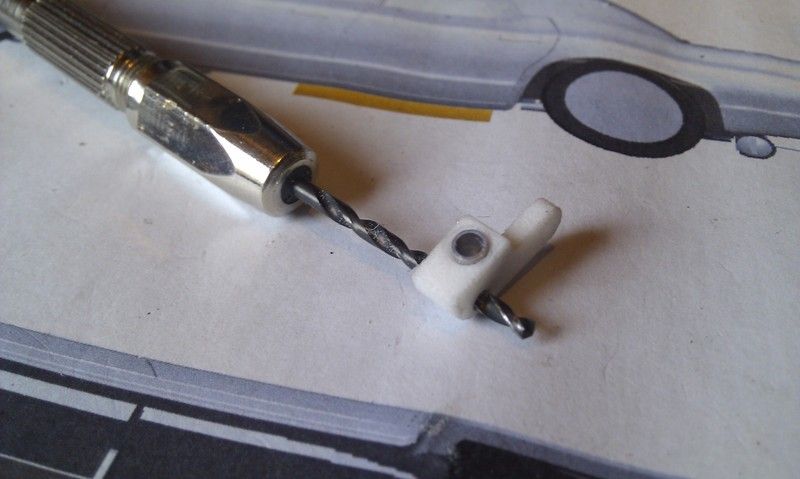 And it's done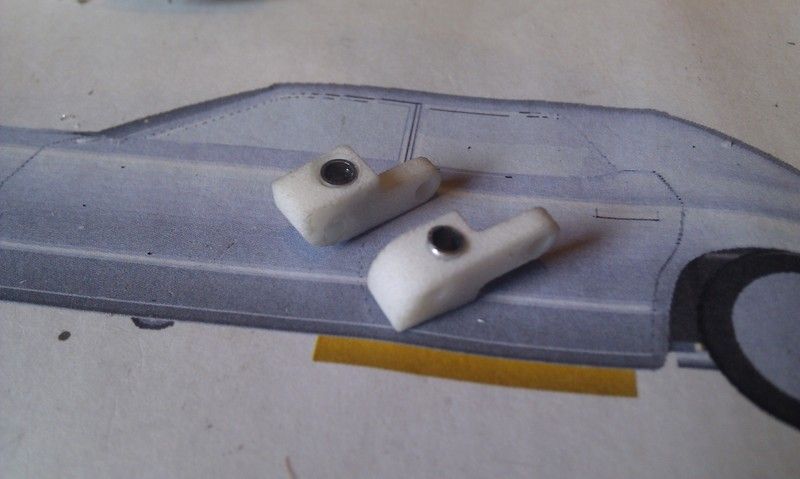 This may look like a 3/32" rivet cut to length, but it's the perfect stub axle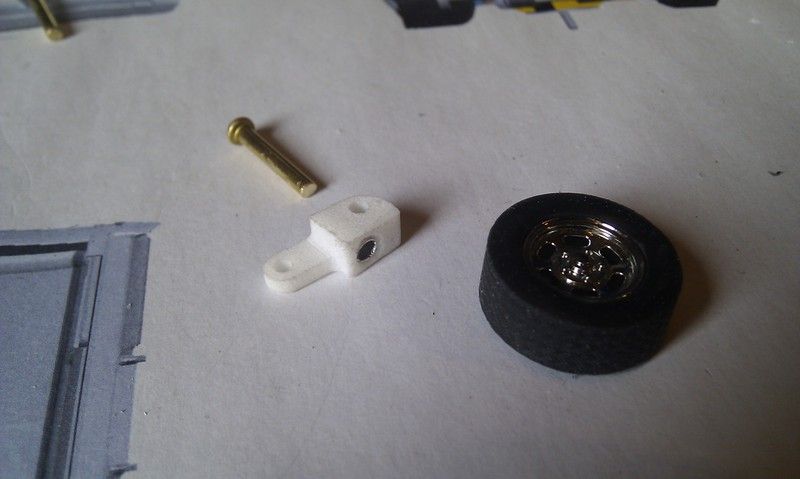 Need to take a slither of material off the front axle, to clear the head of the rivet. I've put a few nylon washers on to make the front track wider, Starsky's Torino is a "full size" American car!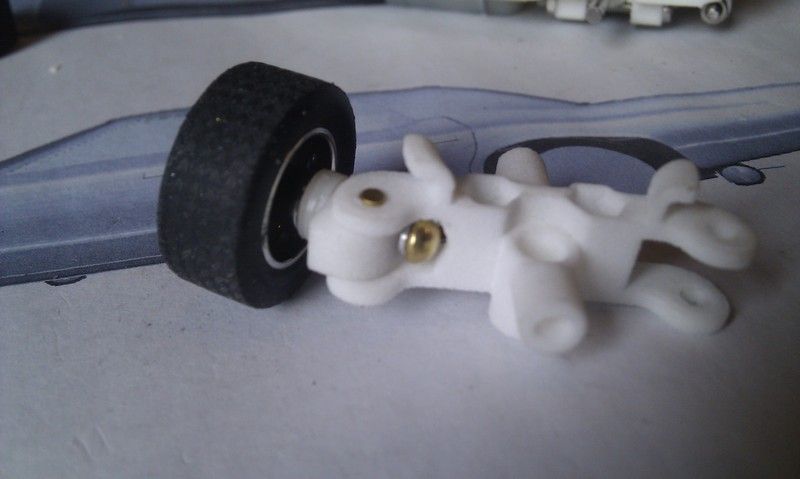 Same for the other side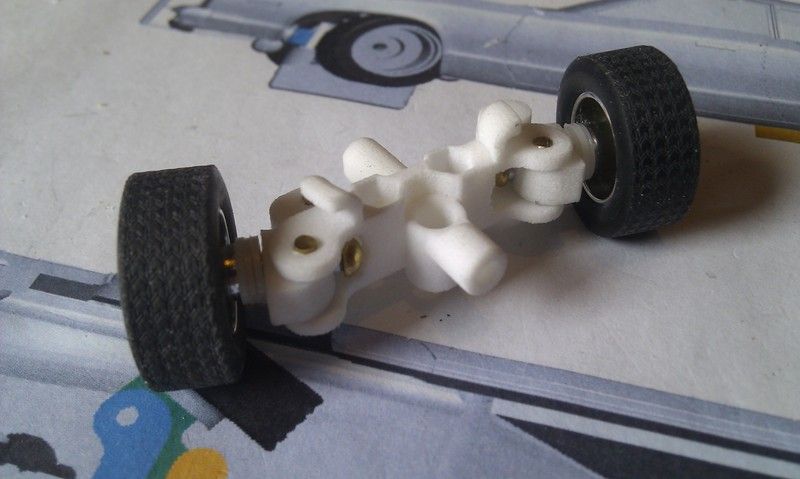 Rear end is exactly as the standard chassis, but with a longer rear axle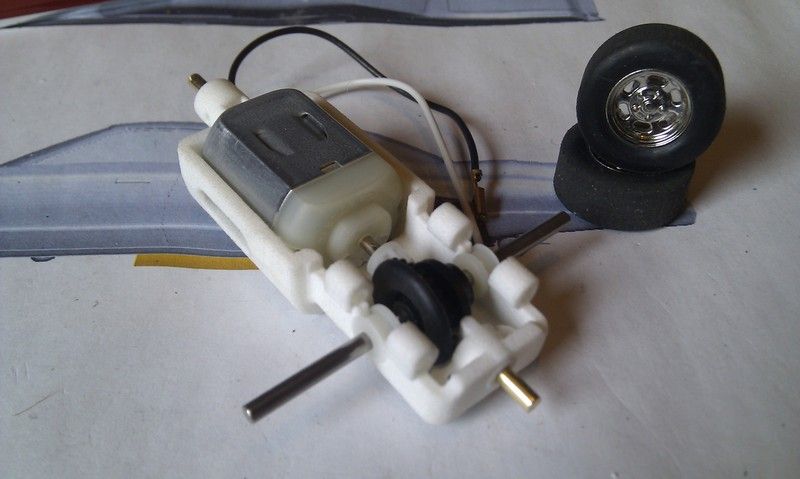 Checking for clearance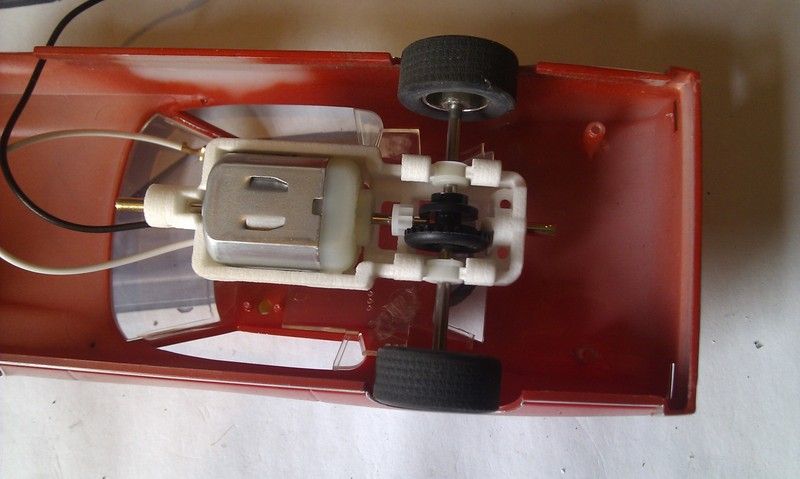 Fasten the whole lot together, and it's done!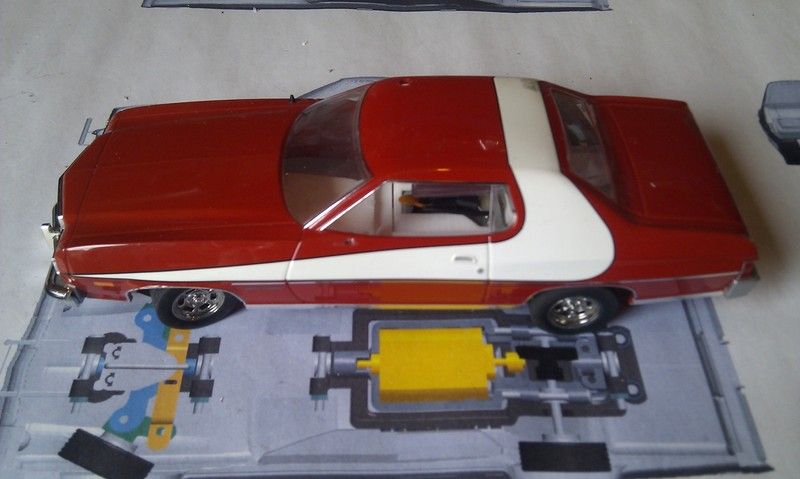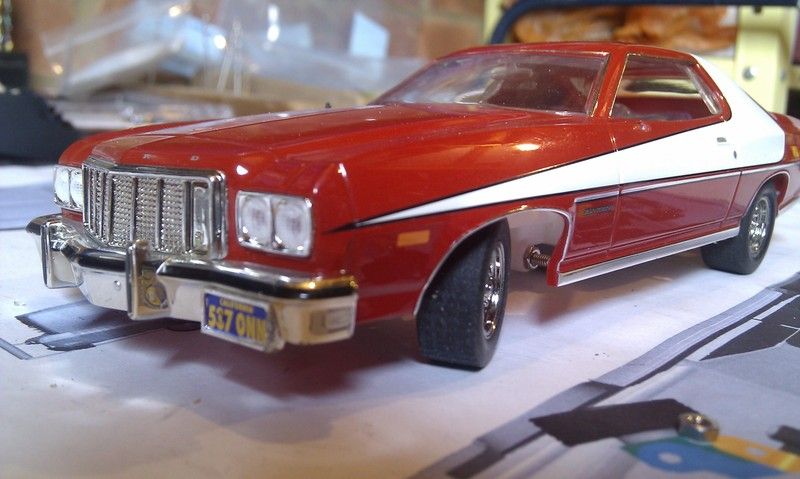 That saves the cost of 4 Penelope Pitlane wheels and the Ninco Classic tyres that go with it. And you don't need custom wheel inserts. I need to cut down the interior a little, wire up the motor and fit the lights, but that's pretty straightforward.
If you have a big old car that needs to lean through corners and steer when you powerslide it, it's now much easier and cheaper to do. Thanks to Mr Modifier for his help, ideas from anyone else are welcomed!