A comment in my M7B thread about "blob" bodies, combined with my history as a slot racer rather than a modeller prompted this one.
The full size: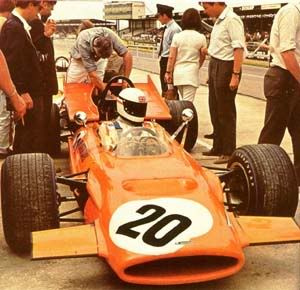 Like most of the 4WD F-1 cars, not very successful, but it has some nice features, likethe rear wing, quite a wide midsection, and of course those mirrors - what can I say...
Running gear for this one is a bit more complex than my M7B. I chose a flexi-iso this time, but the rest of the equipment is pretty standard: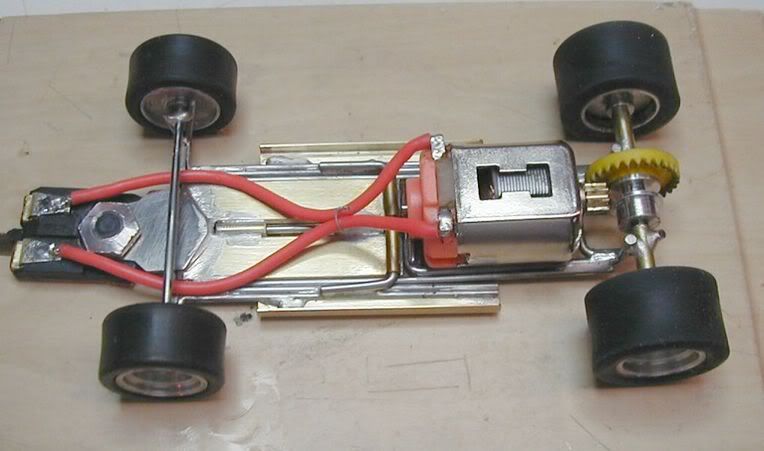 To get some extra detail into the Betta lexan shell, I cut and folded and glued the front wings to approximate the full size a bit better than the normal vacuum formed shell. Pardon the poor fous - I got a bit too close: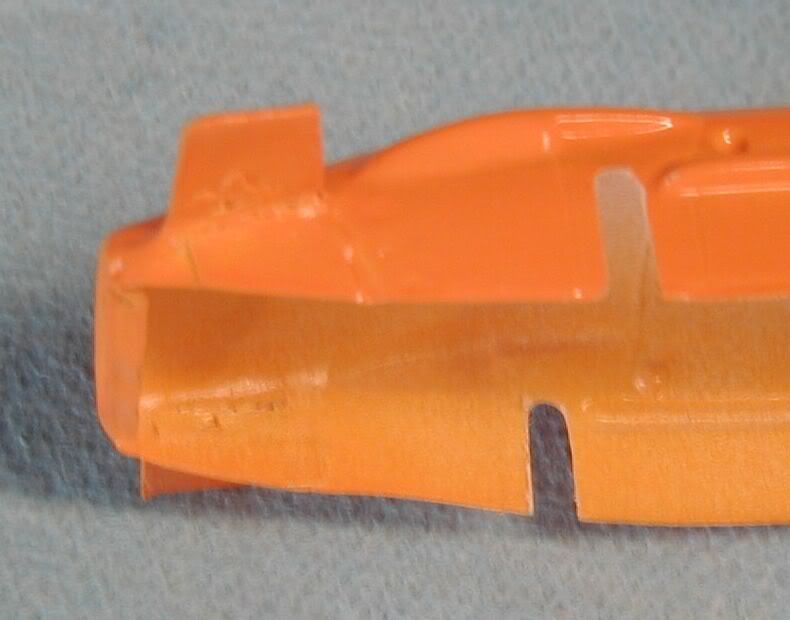 Then the rear wing came in for a re-make as the Betta version is not even close to the correct shape. I made a new one from .030 plastic sheet: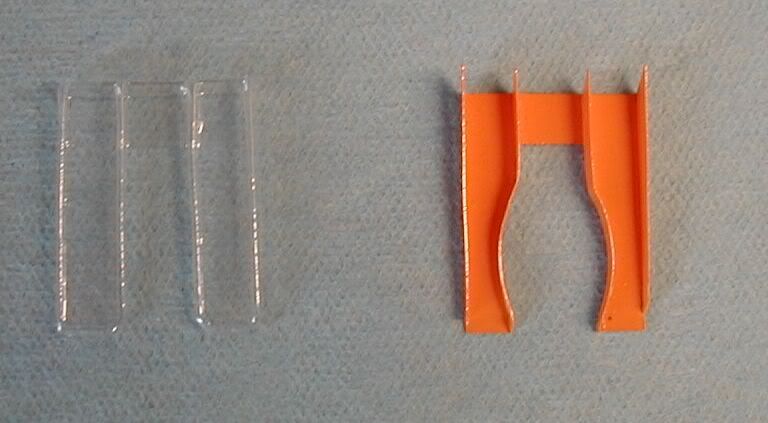 With all the glueing and folding up front, I couldn't paint from the inside, so the outside of the body got a layer of PActra RC lexan white to provide a base and then the McLaren orange enamel on top of that. I have extended the exhausts a bit with aluminum tubing and added a wire roll bar too, as well as opening up the intake trumpet holes. Engine painting still to come: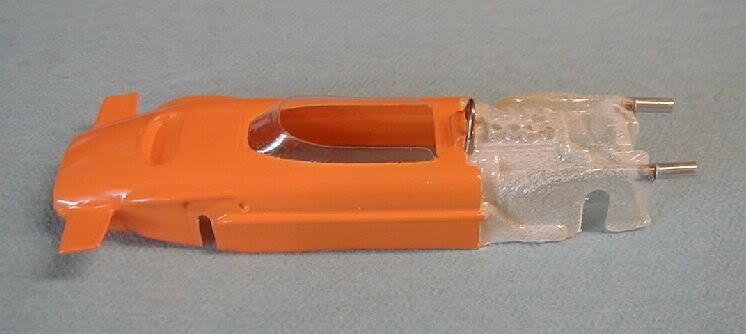 Well, that's it so far - the chassis runs well, but still needs a bit of sorting and I have to devise a body mounting system. The body detailing needs to be finished, then it's the driver's turn.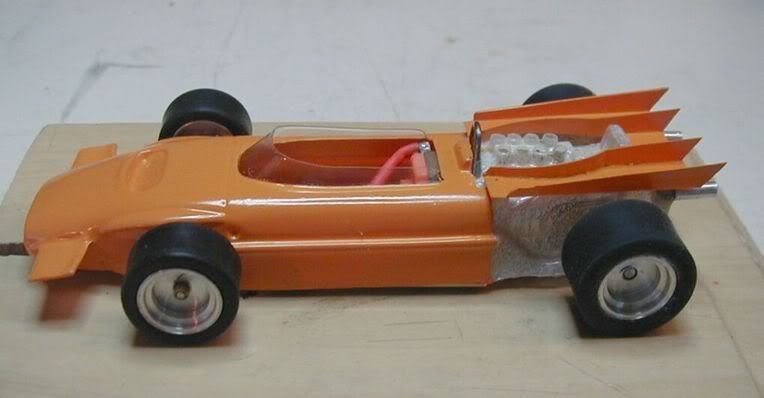 Oh, the mirrors are done - just no photo's yet (trying to keep Russell in suspense
)
Enjoy!