Discussion Starter
·
#1
·
Hey Everyone,
Elsewhere in the forum I have been working on a 1/87 scale Porsche 917k based on a Brekina model. I am getting close to having that project finished and now I think it's time that I start working on a track for it. As I stated in the beginning of the Porsche build, I am very jealous of all the great tracks I have seen on the forum. I would love to build a track like I have seen, but the main issue I have is space. So I had this crazy idea to put together micro track, with very small cars that could be contained within a briefcase.
A brief search on Google revealed that I was not the only one who had had this idea, but nothing available offered the cars/track that I was looking for. I initially wanted to go N scale, but couldn't find gearing to make that work and when Knacki showed me the amount of 1/87 scale cars available, I was sold.
The whole idea is to have a completely contained briefcase that can be easily folded out, raced, then folded back up and stored in the closet. My intention is to do a series of these, with each having a different theme with full scenery to match. Since I really love the 917k the first case I have chosen is a 1970 Le Mans track.
The track will be routed into the bottom of the case. I have not started the actual track layout yet, as I wanted to get some input on the mechanics of the case and get some ideas. I would love to go digital, but at 1/87 I have serious doubts about making this happen, but would AC2Car be an option? The train transformer seems like it would be pretty large for this. I read that someone modified a scaley transformer to do a similar thing, seems like this might be a more compact option. I would also like to get some ideas from people about track timing. Seems ridiculous at this scale I know, but I think it would be really fun.
So here are the initial plans for the briefcase, the case thickness is there with the idea that scenery can be added and not crushed by the folding. Right now it is set so scenery can be up to 3" higher. The briefcase as it stands is spec'd to be made out of 1/4" mdf with a 3mm deep slot.
Side View of the case collapsed down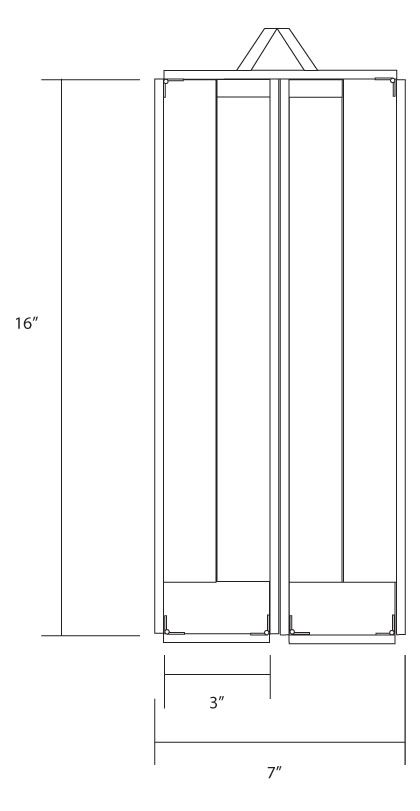 Front View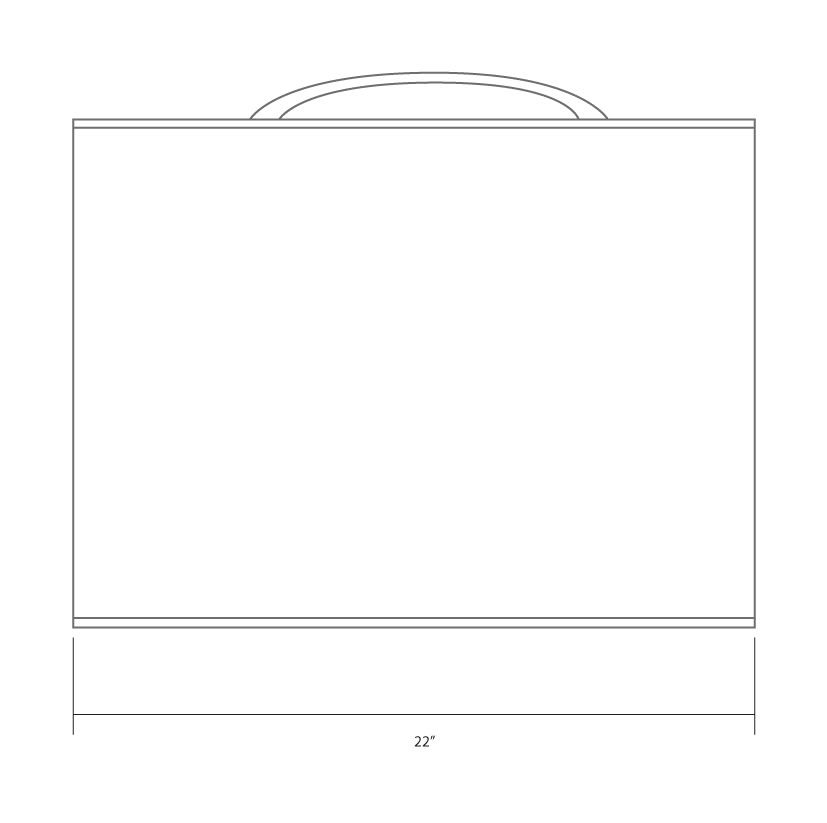 Side View 1/2 unfolded
Top View Unfolded (The car is there to give you a frame of reference. Lots of room for a cool track.)

It's important to note, that the motor I am using maxes out at 5volt, so I will need to adjust the power supply accordingly. The slot will also be a custom spec.
I welcome any/all constructive comments and suggestions.