Discussion Starter
·
#1
·
I thought it was about time I started work on my routed wood layout. My 12' x 8' Shed in the garden has been in place now for some time, complete with all electrics and lighting.
I just haven't made time, until now, to actually start work, but all these great layouts appearing on the Forum, and the chance of some free time, (Job redundancy does have some benefit's), have forced me to get on with it....
The layout itself will be a two lane wood track with one squeeze section through a village. I've included this bit really as a tribute to Luf and those good ole boy's at Archer Raceway's in Canada, who build some of the finest wood layouts around. My village will not have an Italian setting, but hopefully will feature some typically English village scenes......(just watch out for references to SF stalwarts!....Ah Fergy
).
The Plan for the track was designed and drawn up by Jim Butt, Subdude to his mates, who designed and built his own circuit, the magnificent Flying Cow track which I'm sure some of you will be familiar with. He also has designed layouts for many others in the States. Jim offered to design a circuit for me for free and if you are interested he will design one for you, but will charge you for his superb work. You can contact Jim via a PM from this Forum, or I can supply you with an E-Mail address.
I hope to update this thread as work progresses so that you can see, (and share) the pleasure of building one of these tracks.
Work so far has involved the construction of the base support structure, which although not very glamorous is very important to get right if you want a smooth running layout.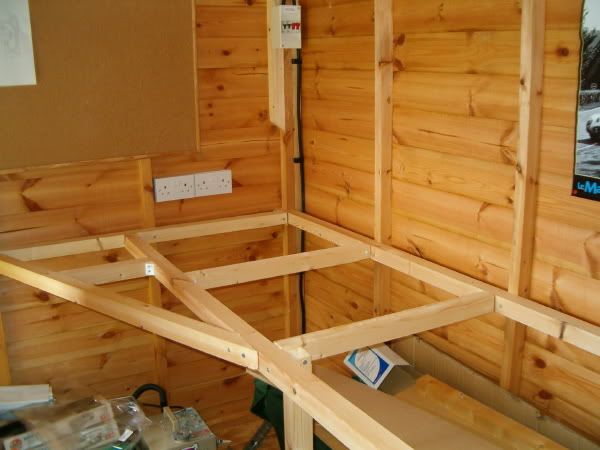 This first photo shows the support section for the sweep curve at one end of the layout. All timber is 50mm x 50mm, (2"x2" in old money), which perhaps is overkill but I like a base to be really strong. I am a useless carpenter so I'm afraid all my joints are of the "butt" type. I found some junction sections at my local Homebase store which are really good for making these joints.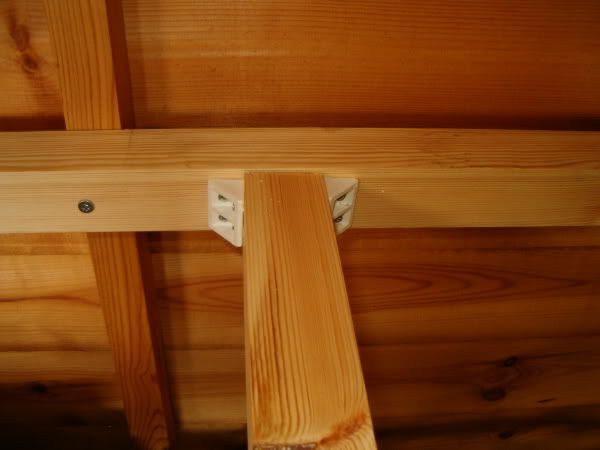 A view from the other end of the layout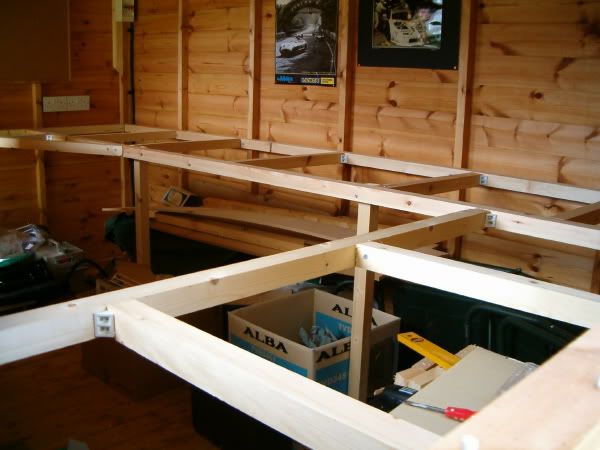 Finally the track plan Jim produced, I will be deviating from the original design as I have now decided I don't need three lanes so reduced the circuit to two, and a squeeze section will be included at one end of the layout.
Further updates to follow.
Regards
Alan