Discussion Starter
·
#1
·
Hello All,
I've been taking a break from slotcars. However I've just started noodling away at a 1/32 Minialuxe D-Type.
Minialuxe was a French firm that mostly made 1/43 plastic models, but did do some 1/32 stuff, they were contemporaries of Norev, another well-known French firm that also made 1/43 plastic cars. Minialuxe also did a 1/43 version of the D-Type but it was very toy-like. This version, a shortnose, sticks very closely to the proper dimensions.
In the early sixties, MRRC sold the Minialuxe D-Type as a slot car body, together with a Mercedes and, I think, a Gordini. They are listed in MRRC catalogues from that time.
I first acquired a Minialuxe D-Type a few years ago in amongst a lot of very early slot car bodies from England, which I obtained via ebay. It was one of my first posts on Slotforum, as I had no idea who made the bodyshell. I posted some photos of it and eventually found out it was a Minialuxe. I think it's a great little shell that captures the curvaceous organic shape of the original very well.
The only problem with these shells is that over the years they warp like hell. The first one I acquired was in a very sad state, warped and twisted apparently beyond repair. I kept the shell and did nothing with it until about a year later I acquired two more upper parts and one lower part of a bodyshell. I gave away my original minialuxe plus one more upper part to Charles Lawrence in Seattle, as I knew he had a liking for these cars. This left me with one other upper and lower Minialuxe which I decided I would have a go at resurrecting. I straightened out the body as much as I could using my favourite method of holding the parts over the spout of a steaming kettle. They straightened out quite easily and I managed to get the shell together. I painted the shell and added some Revell wheels to it and it was coming together nicely. I decided though that I should have a go at rebuilding the nose because it looked wrong so I placed the shell in Castrol Superclean which is my favourite paint stripper but then disaster struck, the bodyshell turned into a gloopy green blob... it melted. This had never happened before with Superclean, it doesn't usually attack plastic at all.
Anyway I gave up on that project as a lost cause.
Then, about six months ago I wrote to Charles to see if he still had the parts I had sent him. Having gained some experience in carving my own bodyshells and in casting shells in resin, I thought that maybe I could have another go at trying to resurrect one of the Minialuxe shells. I thought that maybe, by straightening out the body as much as possible, then casting the shell and somehow manipulating it while the resin was still setting, I could straighten out the body. Charles very kindly sent me the two upper parts and the lower parts and also a resin cast of a carrera D-type that he'd been working on. He was very interested in seeing a good shortnose come out of it all.
I love the Jaguar shortnose, and I was hoping that the Scalextric version, which I knew they'd be releasing after the mercedes, would be a shortnose, but alas it wasn't. So I'm just as enthusiastic as Charles in hoping that a decent shortnose comes of this project.
I eventually gave up on the idea of manipulating the resin shell of the cast D-Type, and instead opted for drastic plastic surgery. I first of all straightened out the shell as much as I could using steam. Then I proceeded to cut away the front offside wing, and glued it back on after filing away some plastic on the bonnet to straighten it out. I then did likewise with the driver's side wing. Then I cut a slit in the back end and opened it up to straighten it out and cut the bulkhead behind the driver's head off because that wasn't on straight either. While I was at it I cut the fin off because I want it to be a finless version. I have stuck it all back together and filled it with Tamiya grey body putty (which I haven't used before and which is wonderful stuff), and two-part mastic putty. I am also going to re-align the cockpit opening and the cover for the passenger seat. I've added filler to the rear of the car to further straighten it out, and right now I'm working on reshaping the whole nose area to get it to look right.
It'll end up looking o.k. I hope. So far so good...
It'll be great to reincarnate this great little bodyshell.
The following pictures are of my original Minialuxe which I posted on this forum, then the same car which I tried to fix but screwed up. Then the photos after that are the car I'm working on at the moment.
It'll take me a while to get this finished, but I'll post more pictures when I make some substantial progress.
Cheers, Tom.
My original Minialuxe...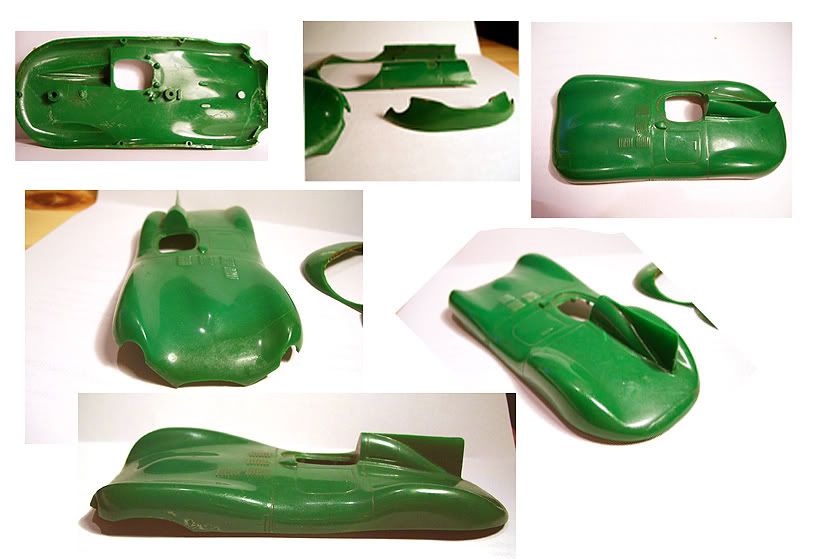 My first attempt at fixing one... (ending in disaster)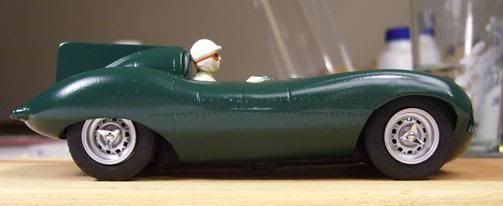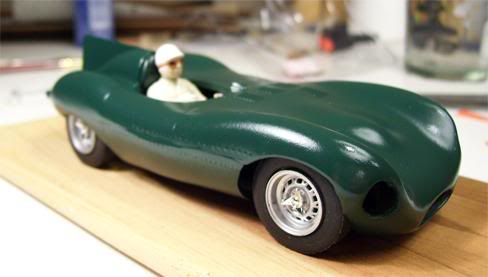 My current attempt...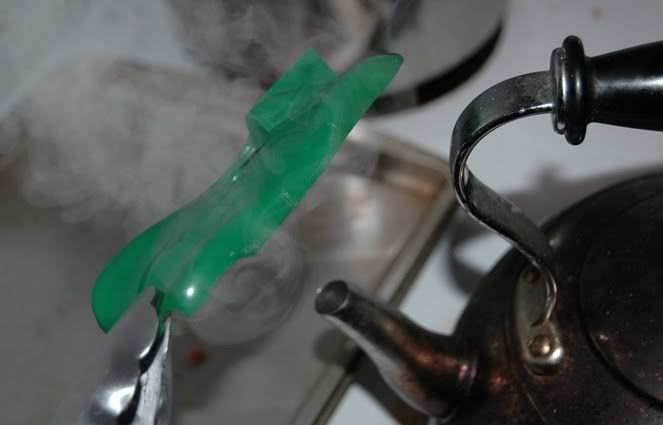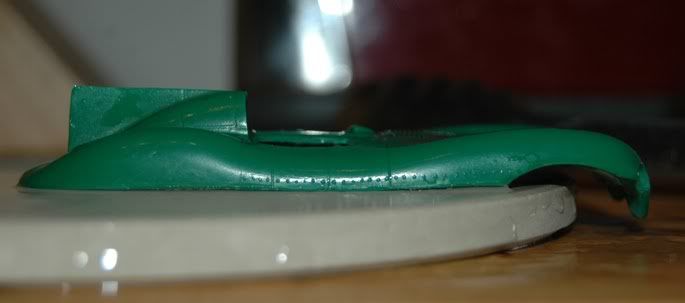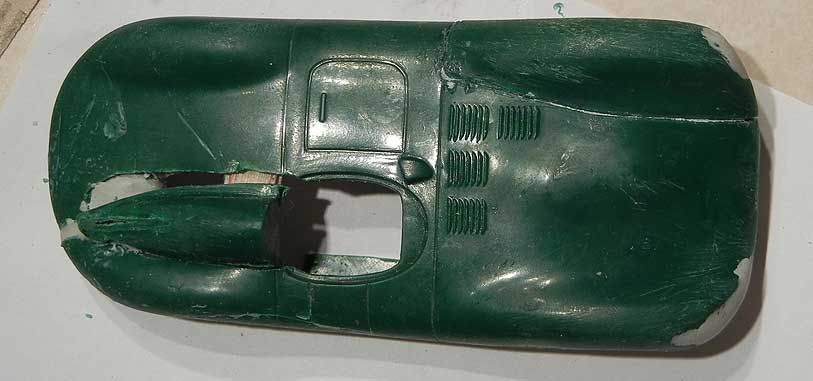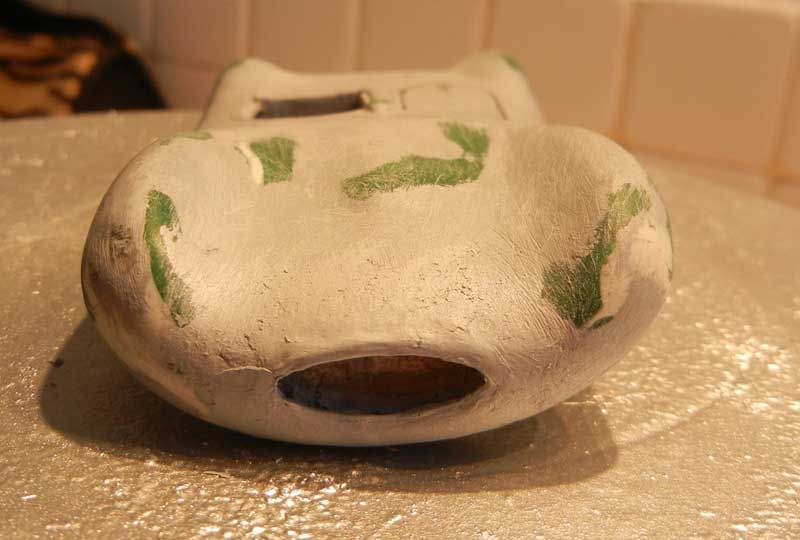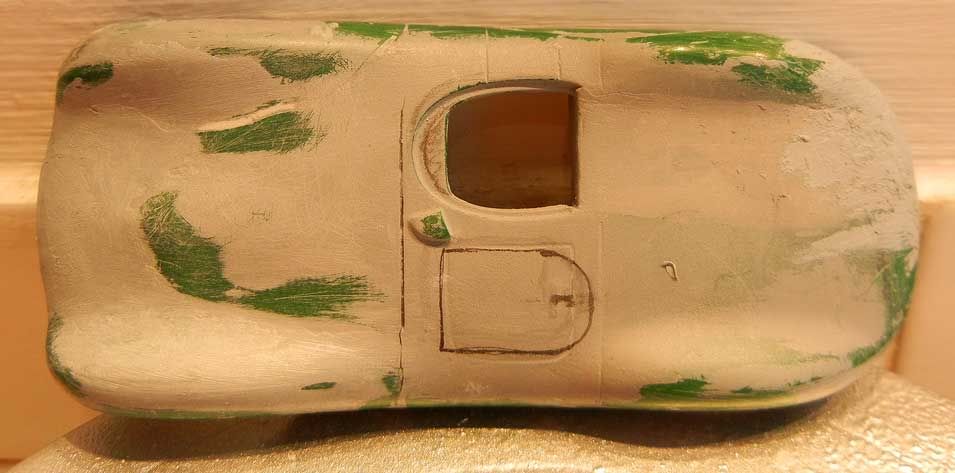 Cheers...