Here`s a couple of very rare Mini Coopers for you Jam.
1/40 scale from English manufacturer SRM.
Early 1960s.
Cheers
Kev.
& a hard to find 1/40 scale French Jouef Mini Cooper from 1969/70.(Next to a Renault 5).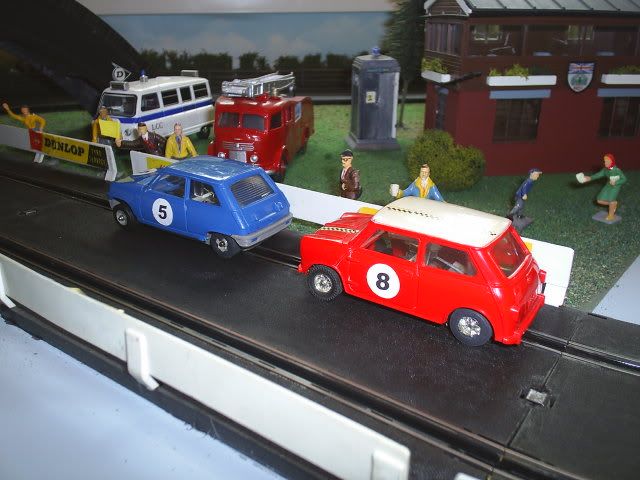 & one of my nice old Scaley Minis next to a 600TC.