Discussion Starter
·
#1
·
Goal
: Build a rally track with a fixed core (in my case 4'x8') to which I can attach modules.
I will build at this stage 4 additional routed modules, three 2'x4' and one 4'x4'. There will be
also two alternative plain modules where plastic track can be put on. The track will have one
lane but it will have modules to make it two lanes.
Reason for the goal
: I want to have a non-permanent layout, a layout more appropriate to
tuning cars, the possibility to create driving elements and incorporate them into the track.
Restrictions
: space. Well to some of you the space I am using might not be so little but I
want a track that when not in use it will look like a plain 4'x8' table in the backyard.
Scenery
? Well, serviceable maybe minimal. Ideally I would like scenery that would be immersive,
that would make fast driving not look so out of scale and not a worry about being destroyed by
or destroying the cars.
Started last weekend and this is where I am now. I would like to have the track running next week.
I have routed the core. Built and routed one of the module, build another module and I am close to
finishing building the 4'x4' module. The 4'x4' module does something that has been in my mind for a
while, a loooooong curve, obtainable only as you have guessed as a spiral. I hope that when it is
done it will look plausible and not abstract.
Two modules and the core (as usual a long straight is present around 4 meters)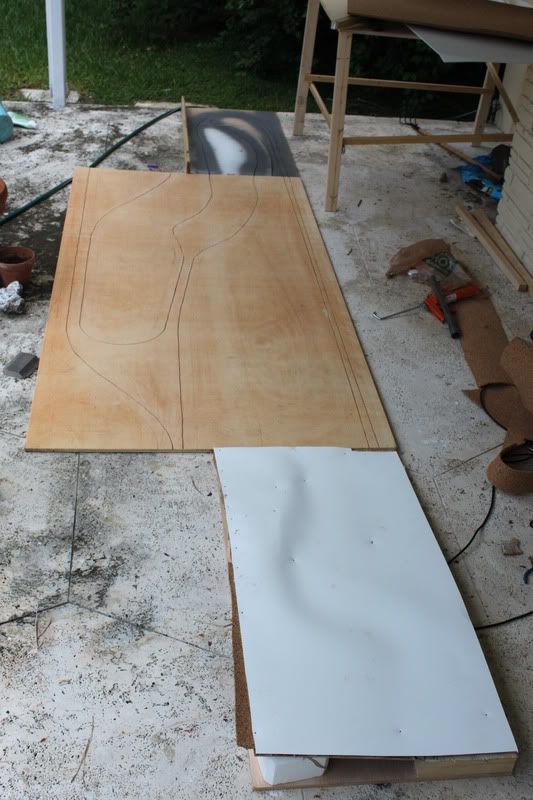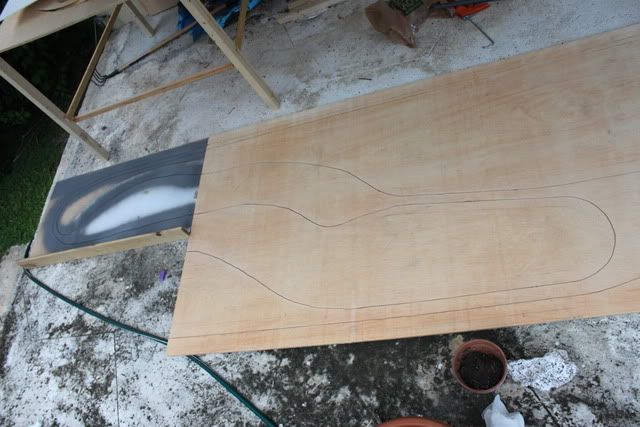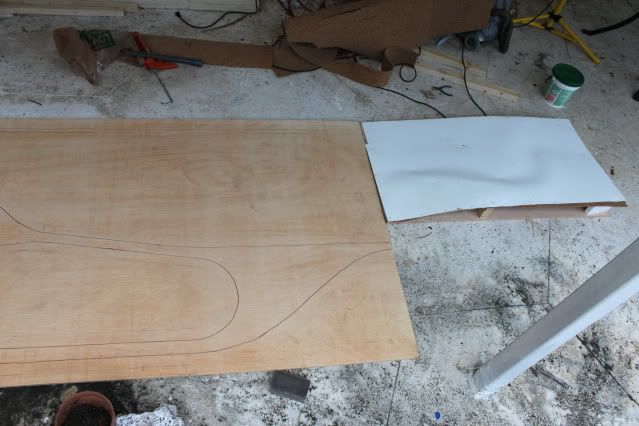 The 4'x4' module with the "hill spiral" that will end with a bridge.