I have always liked the Monogram GP cars. And while they may not be spot on for scale, see Al's chop post, they look pretty good to me. I'll classify this as a lift and tuck and leave the extreme makeover to Al.
My only real problem with them is the lack of detail. Or maybe it's because they tried to mold in all the detail. Cheaper I guess.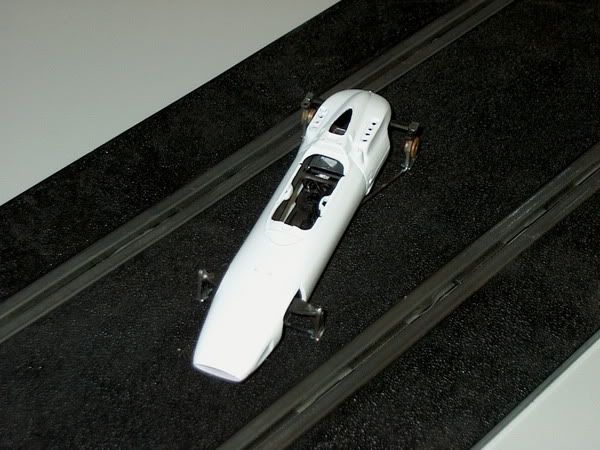 Anyway, out comes the dremel, drill, and hobby knife. I 'm going to put a beardog chassis under it which allows for a full driver so I cut out the molded one but left room for the mirrors. I drilled out the plastic intakes and will put in some filed down maxi-models aluminum intakes covered with mesh. The molded roll bar was cut off and holes drilled for a proper one. and lastly, the molded mesh was removed to make room for real mesh.
This is sort of what I'm going for.