Do you like Subbuteo?
Do you like Scalextric?
Are you really good at Snooker because you never went to school?
Good. Then you need Pitchcar.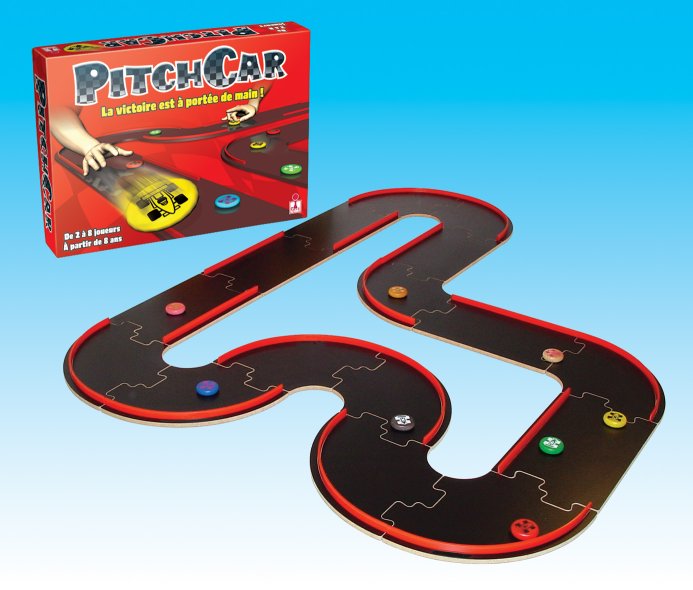 It's exactly as it looks. Build up a track from wooden track sections (available in lots of expansions to build up colossal circuits) and slot-in rubber barriers, then flick your car along the track in a first-past-the-post wins.