Discussion Starter
·
#1
·
Hi, I write this post if someone can help me. I am from Spain so I apologize for any mistake I could make.
Here I put an image to explain what I am trying to do.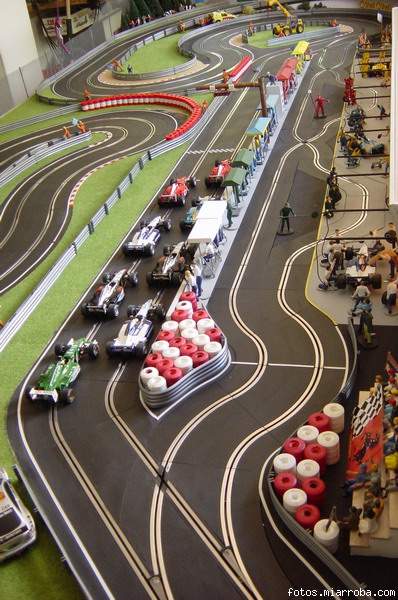 You can see a formula-1 slot circuit and down in the photo there is two little triangles that lets the car go straight or enter into boxes. Someone knows how to do it?? Basically, I want to know how to make the electric part, because the rest is no problem for me. I dont know what kind of material I must have to do the triangle moves to the right or to the left with only a bottom pulsation.
I will be pleased if someone can help me because I don´t find anything in internet.
Bye!!!