Hi, just a quick post to let you know that the new winter season of Slot Drags is upon us already and there's a slight change. Due to other commitments MrC's a bit busy and has asked if MrD would run the racing this year. Of course I said no way!! Joking, I've agreed to organise things for the new season and have booked the hall for the dates below. So the new season is MrD Raceway at Hoo.
2011 confirmed dates are:
1st meeting Sunday 16th October 2011
2nd meeting Sunday 13th November 2011
3rd meeting Sunday 11th December 2011
2012 dates confirmed as:
Sunday 8th January
Sunday 5th February - CANCELLED - Racing will resume on March 11th

Sunday 11th March
Sunday 15th April
Sunday 6th May
Sunday 3rd June (subject to possible change)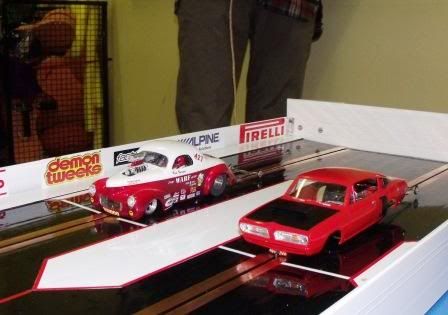 The racing will follow the time tested MrC format of run-wot-you-brung, whereby you bring something and race it! I may have a few cars that people wishing to try it out can use. Bring your 1/32, 1/24, beds, whatever, if it fits in the lane, it can go down!!!!
If we have enough people we usually run a couple of eliminators, and the rest is match racing, grudge racing, or just tune-up runs... Whatever takes your fancy!!!
As always, if your running in an elimination race, then try to keep to a gentleman's agreement of 'you race a car appropriate to your opponent'... ie.. don't bring out your open motored missile against a budget cheetah II!!!
I would like to run a Bracket Racing Championship during the season and will be chatting with everyone at the first meeting about this, so please try and come along.
Entry/racing is free, all we do is ask you buy your drinks at the bar and throw a couple of quid in the pot! Keeps the hall owners happy!
Set up/Racing from 2pm, (TWO pm), til we get bored and go home!! Usually 2 to 3 hours of racing.... OK, doesn't sound long, but with 1 second runs, it's more than enough!!!!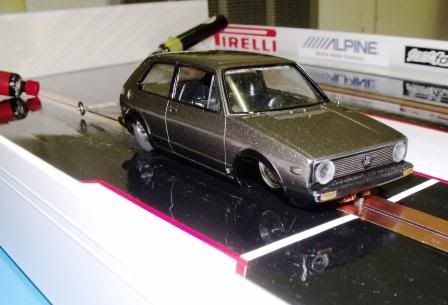 The venue is
The Sturdee Sports and Social Club,
Stoke Road
Hoo
Rochester
Kent
ME3 9LT
Basic directions... A2 (M2 junction 1), follow the signs to Grain A289, then following the Grain signs onto A228, pick up the signs for 'Kingsnorth Power Station' which will turn you right into Stoke Road, continue towards the river, the road will bear left to a new roundabout, turn right and the entrance to the Sturdee Club is on the left.
(any changes, I'll let you know!!)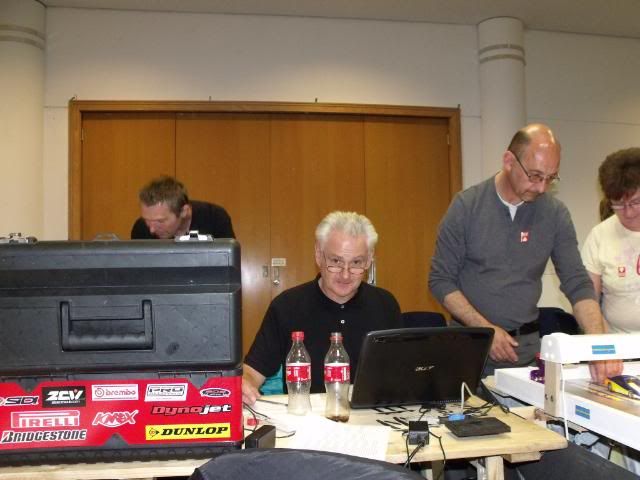 Here's a link to some videos of the MrD strip in action.
Slot Drags at MrD Bracket Racing Bonanza
See you there!!!
Cheers
Steve D