Discussion Starter
·
#1
·
Here it is - mrrc body, milliput driver, tk/ninco wheels, ninco tyres & scalextric motoGP motor!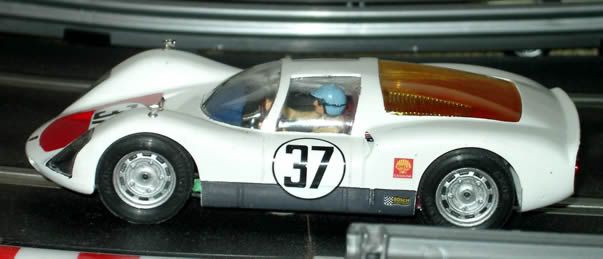 very pleased with the wheels, although the holes were a bit big even for the ninco axles I used (I think - there were loads of axles lying about and that was my intention)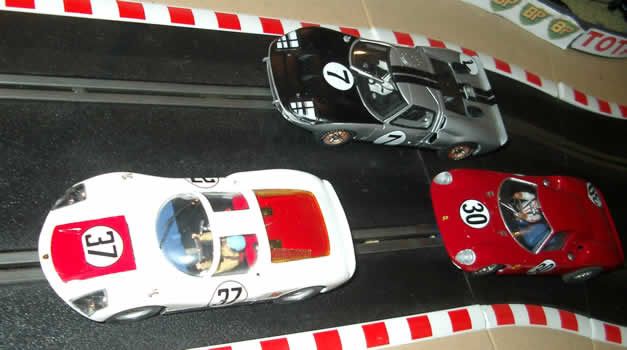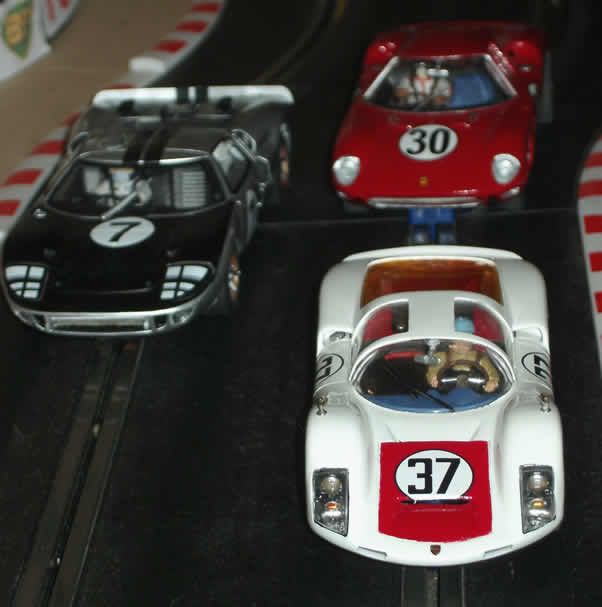 My original plan was to do what I did for the 250LM - shorten a scalextric new mini chassis complete with sidewinder mabuchi, and fix.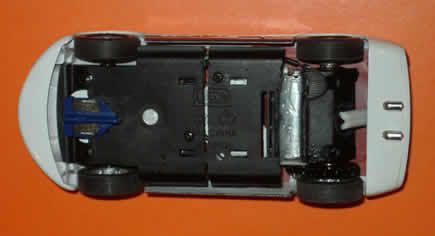 Unfortunately the mabuchi was far too big to fit, so I decided to use a moto GP motor as a sidewinder. It was only after I had snipped the motor shaft short that I found it was too big to fit in the car too!
However - if there was no plastic chassis to raise the motor up, it would fit... so the chassis was attacked again. Then it was bodged back together - using superglue to fix some of the parts in place whilst the epoxy glue dried. It is now probably more epoxy than plastic.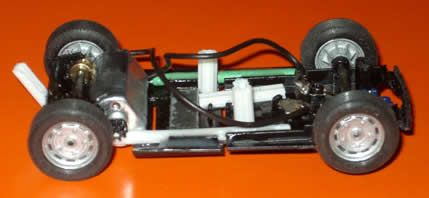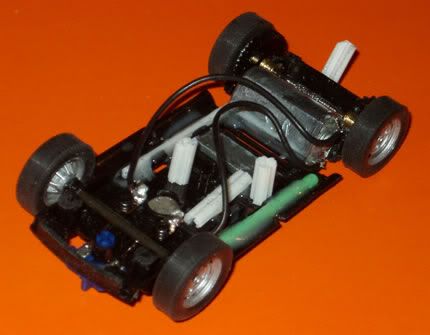 The use of epoxy to hold the motor to the wheels meant that experimenting with gear ratios was not an easy option, or one I ended up bothering with. So it was with some trepidation that I first ran the chassis. The motoGP motor and its gear (designed for use on the somewhat different sized motoGP rear wheal gear!) was a big unknown factor. However - I was very very lucky, and this combination (moto pinion + scalex car sidewinder spur) works fantastically well resulting in a very spritely car!