Discussion Starter
·
#1
·
Some of you may have seen the pictures of the demise of my first track,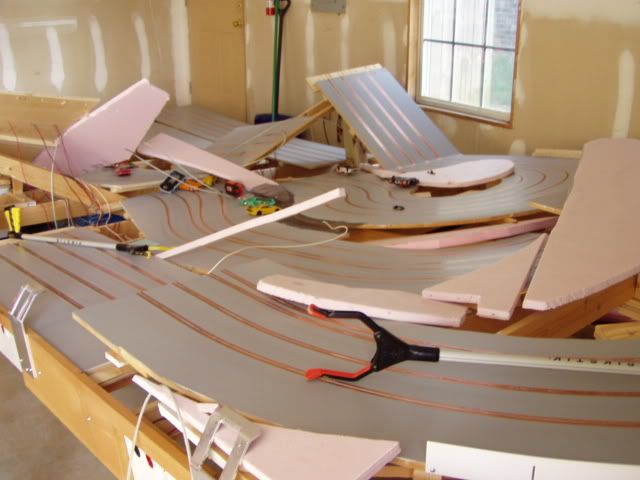 I am happy to say no one was hurt and building of the second track has begun,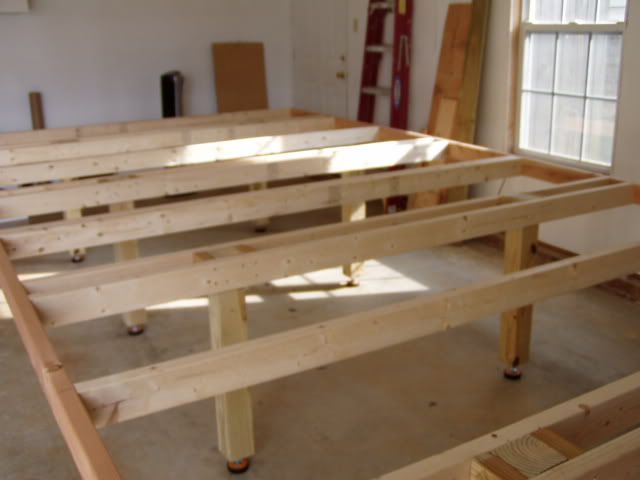 This one will be a little smaller 16'x8' instead of the 20'x9' of the previous one,
Progress has moved along fairly well as the table is finished and just need to get a pickup and get some MDF and the routing will commence(once I decide on a design).
This is the design I'm leaning towards, It's roughly 67' running length.
This one is stationary no up and down and you can get all the way around it. I made it a little lower than the previous one so my 4yr old can get the cars a little easier.
Jim