Discussion Starter
·
#1
·
After getting my hands on a couple of Scalextric C54 Lotus's in need of some attention some time ago and restoring them I ended up aquiring a few more in different types/colours and a few bodies as well for parts. I wanted one that looked more like a Lotus 16 than the plastic scalextric colours so having a spare body with broken mounts I decided that I'd have a crack at one myself. After looking at plenty of pictures here on SlotForum and anywhere I could find information about scratchbuilding I decided to make a start and try to at least have something half reasonable to look at. A few tips were given to me by Munter which came in very handy and helped me with the build. I have posted these pictures elsewhere but thought that some here on the forum might like to see my first attempt at a scratch build.
The Progress Pics:
The Chassis. Started out making the motor bracket, test fitted the motor and gears and progressed from there.
Scalextric FF motor added, slot.it gear.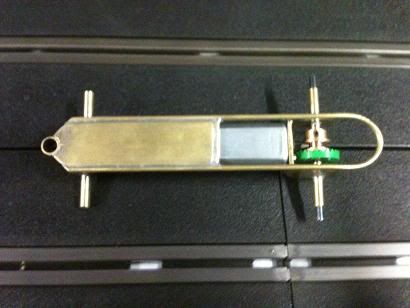 The Donor Scalextric body, all existing mounts removed, carved out the base and glued the halves together.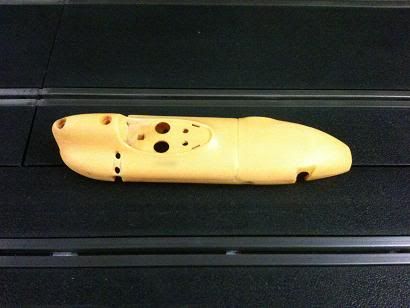 Wobbly wheels and a guide fitted to the chassis. Body mounted.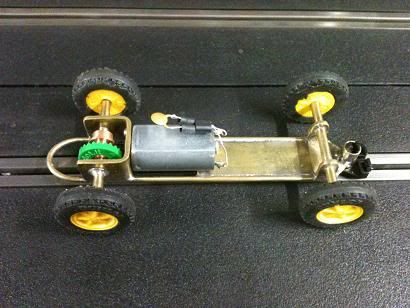 Body mounts added and some primer. The 2 pieces of MDF were used to solder the axle tubes in place during chassis construction.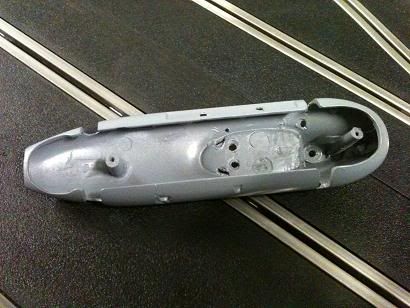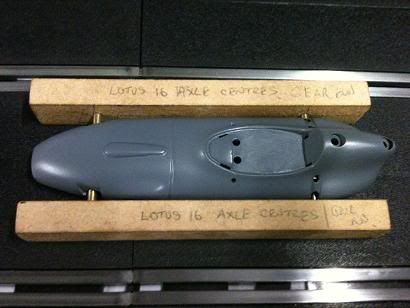 The painted body.
The body has had a couple of coats of clear in these pics, mounted to the chassis once again and some parts loosely fitted.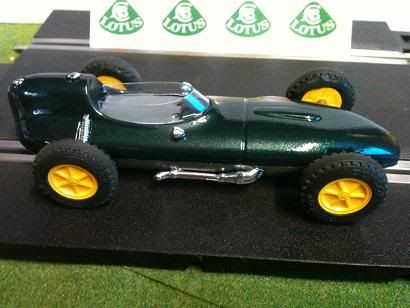 I used a driver from another Lotus body I had, added hands and a steering wheel, painted him up a little and fitted him loosely in the car, he's definately oversize but what I had to use at the time.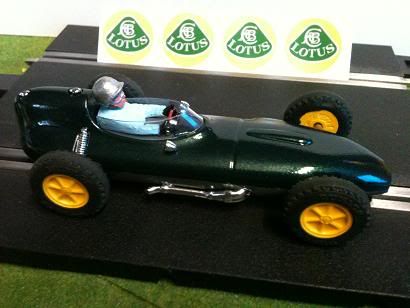 The wobbly wheels that are on the car at the moment are to be replaced with BWA's wheels and inserts and some new rubber. I have added the number decals and the car was rubbed back once again and given its final coat of clear which fixed up an issue I had with the prior clear coats. I did make up my own rear springs to use on this chassis build but decided to keep this build simple and use the parts which were on hand instead, will be using them on my next Lotus 16 (building began today). Sorry for so many photos, hope you like my Lotus 16 and I'll post pics of the finished car soon. If anyone has any more advice or any more ideas on how to finish the car off more I'm more than open to any suggestions.
Cheers
Matt