Been away for a week or so, got back and stopped in at Toys R Us at our shopping mall to see if any post-2003 Scalextric has arrived. I was rather dismayed to find that just two rather unloved packs of pit crews and some rather shop soiled yellow Subarus were all that the Scalextric area contained, but as I wandered out I spotted something in the bargain bucket - two X2 Batman begins sets at £30 each and packs of track for £2.
Bought both the sets and four packs of R1 corners and hey presto... Hermann Tilke eat your heart out!!
The original:
And my £65 version...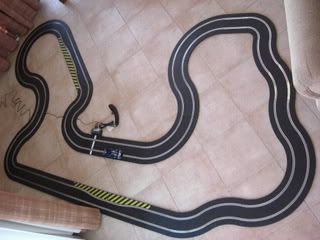 Is it me or is Scalextric track getting like Big Macs... never as big as you remember!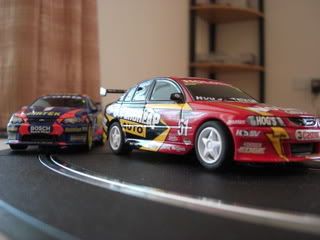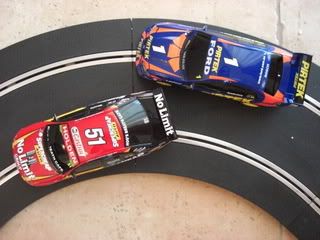 By the way, if anyone's in need of a Batmobile or two... or some of those crossroads things... be happy to reach a VERY good price!