Discussion Starter
·
#1
·
I would imagine quite a few members have seen the progress of my track and it's final outcome. Recently however I created a plan on TrackPower of a scaled down version as a suggestion for someone looking for an idea, the main difference being to lose parallel straights as this was the criteria.
This got me looking at my existing plan and applying a similar tweak to it and the more I look at it the more tempted I am to do it for real.
It will mean losing the pit lane as such which was only really ever there as part of a digital set up, but I stuck with analogue. The pit lane is a nice scenic feature but that is all it is, and I am just looking for opinions as to whether the revised plan will be a better drive:
Existing track:
Pit lane roughly as it looks now: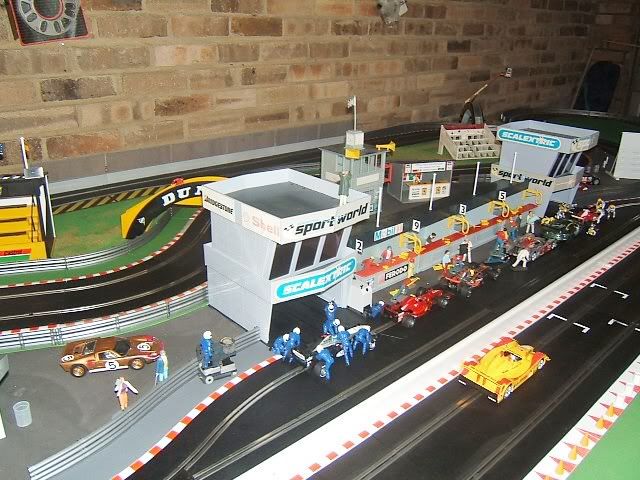 New plan: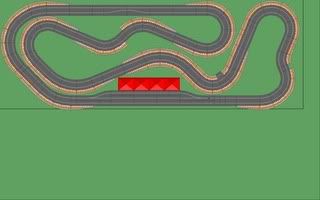 The beauty of it is that I can do this with no other alterations than removing the pit lane and introducing the extra curves without touching the rest of the layout, so it's easy that way. Obviously I will have to rearrange the scenery but it isn't that complex anyway, the main thing is that I just like the look of that section which would now be behind the new pit lane and imagine it will make the drive more fun.
All comments gratefully received,
Cheers
Dave