Quick Update.
This is how I am joining the board sections.
These will be sufficient for now. I might even hide them with some scenery at a later date or if time allows.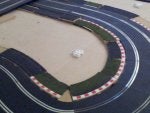 This pic is after the boards have been cut down, joined together, and the boarders laid out. The total size is now approx 11ft x 7ft.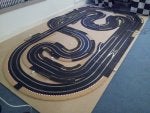 This has got to be ready for the end of the month!!!