After a while I began to want more (don't we all?!)) and I noticed that we still had room to play on the 6mx3m table we had made last May.Here is the design of the original track: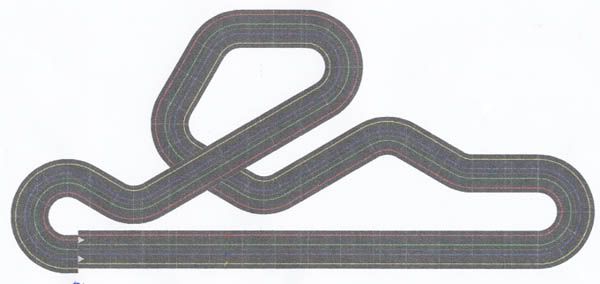 The track was about 18m long
And this is the new layout 24m long:
You can see where the power taps went (we added one to the 4 we had on the old track)
This is the way it was: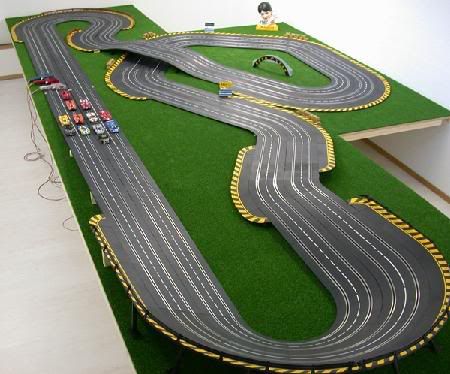 And now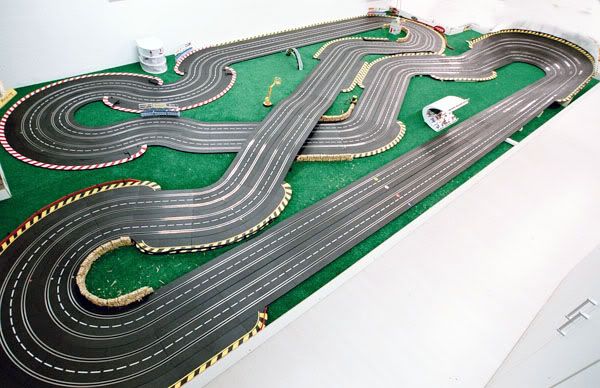 The lower part is exactly the same with the main straight of 5m. We just added wood panels on the right and the left of the upper part.
There is still a space for a thin marshall under the monitor!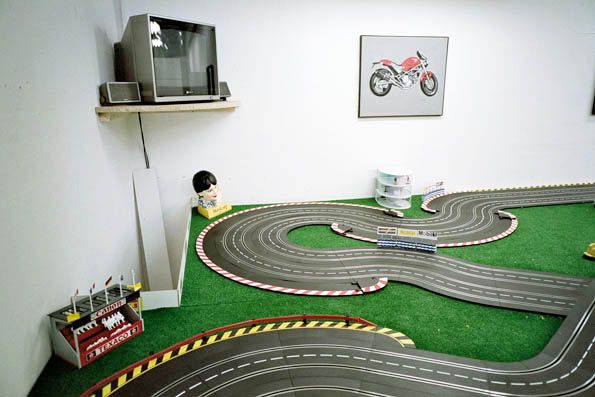 The monitor will serve as a display for chronos (one day)
Or if there is no marshall a long stick (2m) which is made to pick fruits: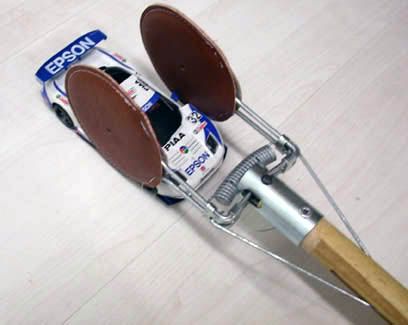 (quite delicate and soft)
Controllers have their own basket for each one of them: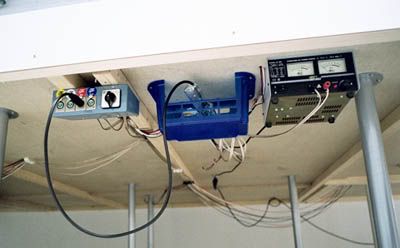 Power is still 3-15 Volts 10 Amps but I can see that it might not be enough if we run 4 Thingies at the same time! Track is now wired positive and Professor Motor modified my controllers as they were wired for Carrera (which it's negative).
Now I also have this MBSlot from Italy (which has become my "competition" controller, look at the very useful controls!):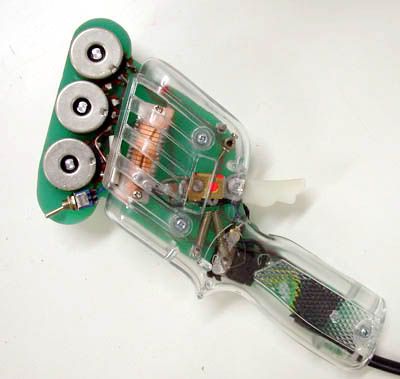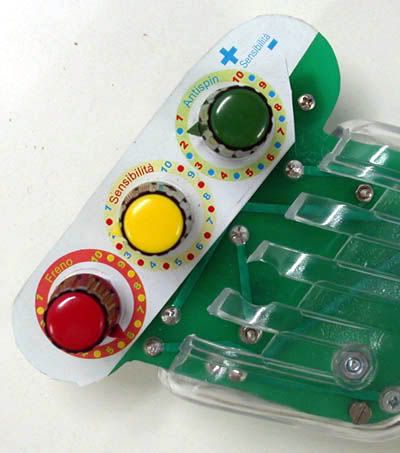 Lady P and "the Engineer" my partners in crime: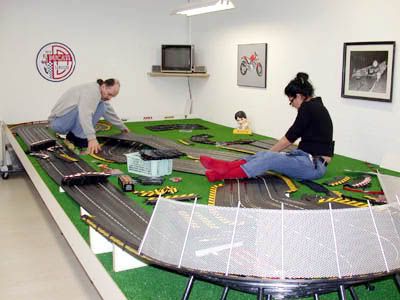 Wonderful friends who are always there for me and my slot obsessions (while my 13 years old nephew is outside playing with a RC truck!!!)
The test pilots are testing: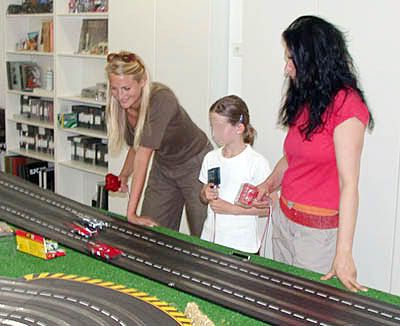 Modeling and detail finishing as soon as the testing is done
Best regards
Edo