Discussion Starter
·
#1
·
Hey guys...
So I've finally decided to design a proper track and raise it up on a proper table/layout...
Went down to the local Home Depot on Saturday... got some ply... had them cut it to size... brought it home and whipped up 3 decent size tables...
The full length of the track is 4.6m (15.4ft) long by 1.3m (4.2ft) wide at the right... and 2.2m (7.3ft) wide on the left side (bottom of the L).
I'm lucky since we have a backsplit house and we have two extremely large family rooms... this one is a basement family room that frankly only my son and his friends use to play... the wife and I don't spend any time down here so I figured I can confiscate less then 1/3 of the room for the layout...
So far the project cost has been $100 CDN for the plywood. $60 for the folding table legs. And about $12 for the screws. I wanted to have 3 tables with folding legs so that I can always take them down and store them in the cold room (the door being blocked by the tables). The cold room is just a large totally unfinished room under the front cement porch that is like a freezer in the winter and unbearably hot and humid in the summer so we basically keep it empty and never go into it ;-)
So here are the photos so far....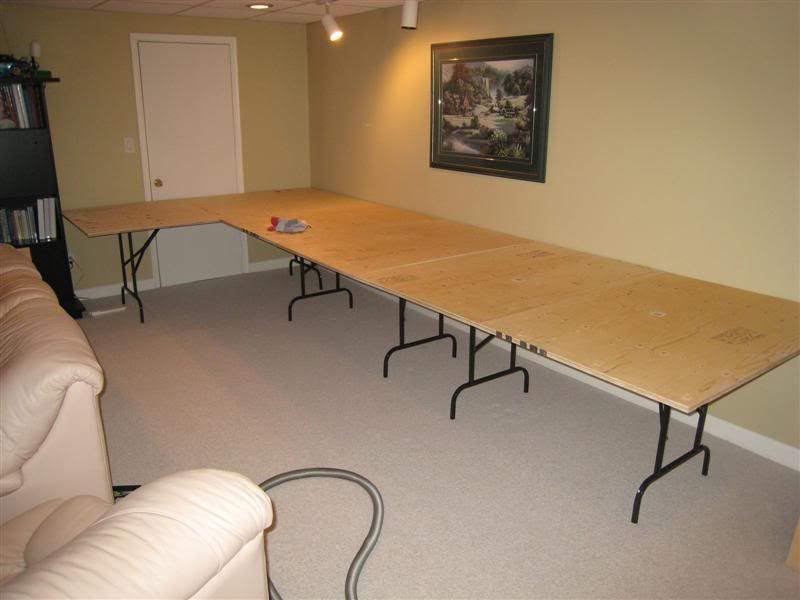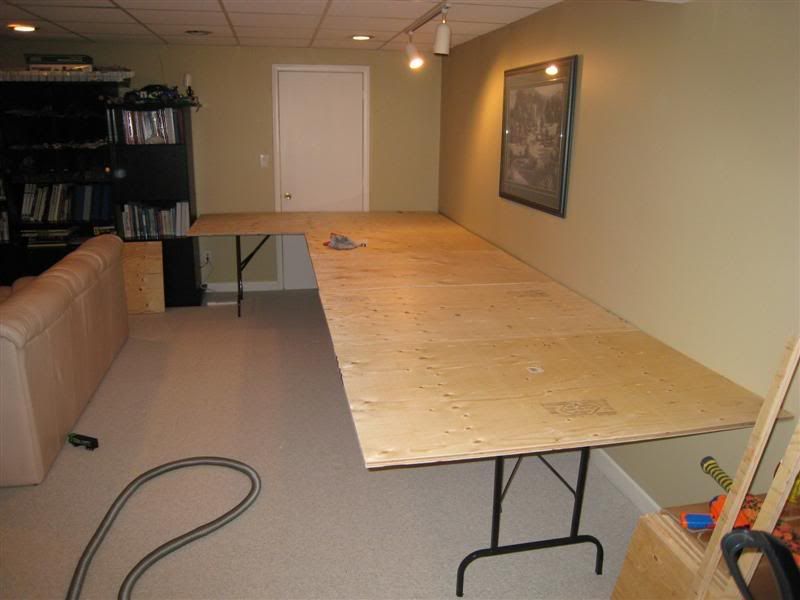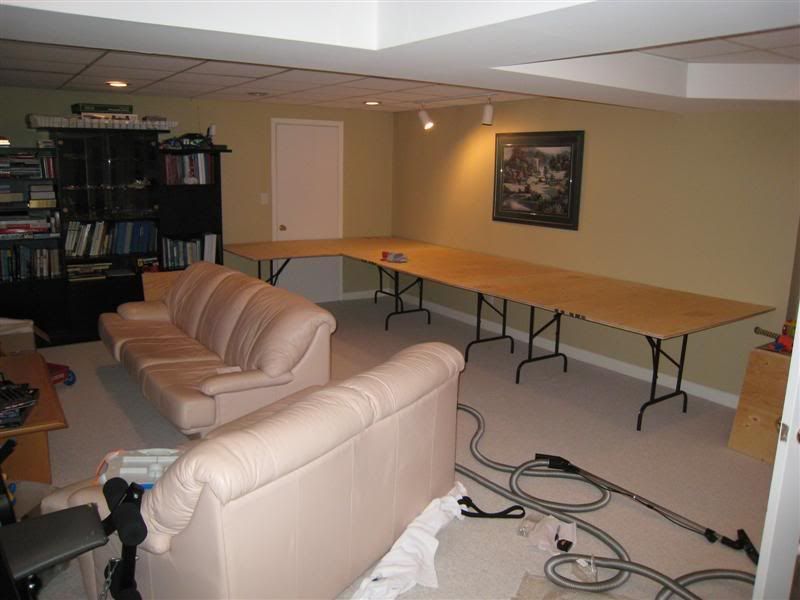 More updates as work continues
-Greg