Discussion Starter
·
#1
·
Hi all been busy for the past couple of months setting up a new digital layout in my garage. My last layout was in the conservatory but I was worried about the warmer weather damaging the track so moved into the garage and started from scratch. First thing I did was sell off a load of old cars on ebay which made me a nice £250 that I used to pay for the switch over to digital.
Next step was to set up in the garage and even I had a go at landscaping anyway here are the results. Layout size is 12foot by 4 foot and I'm already making plans to extend.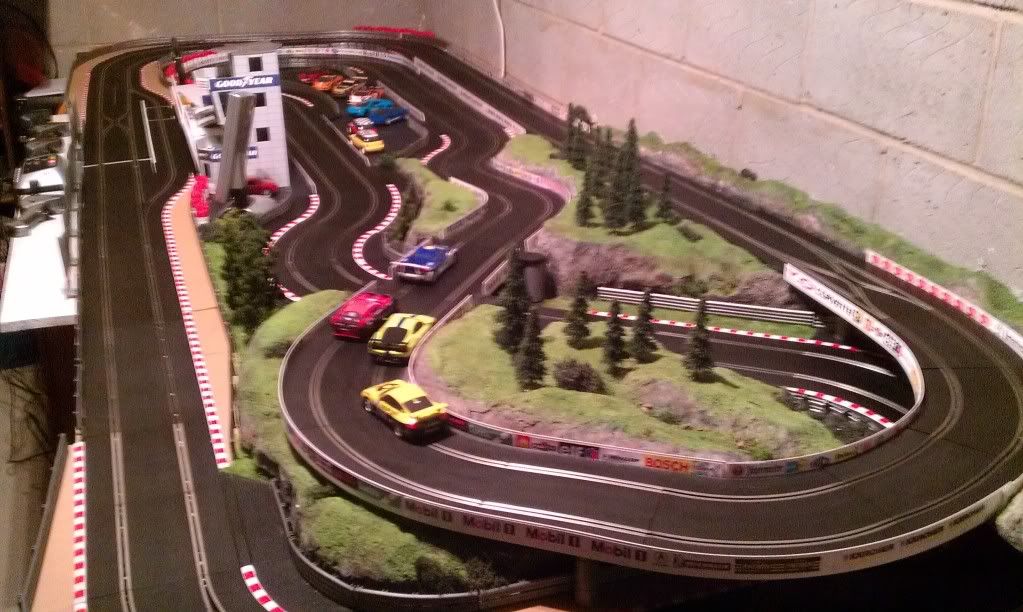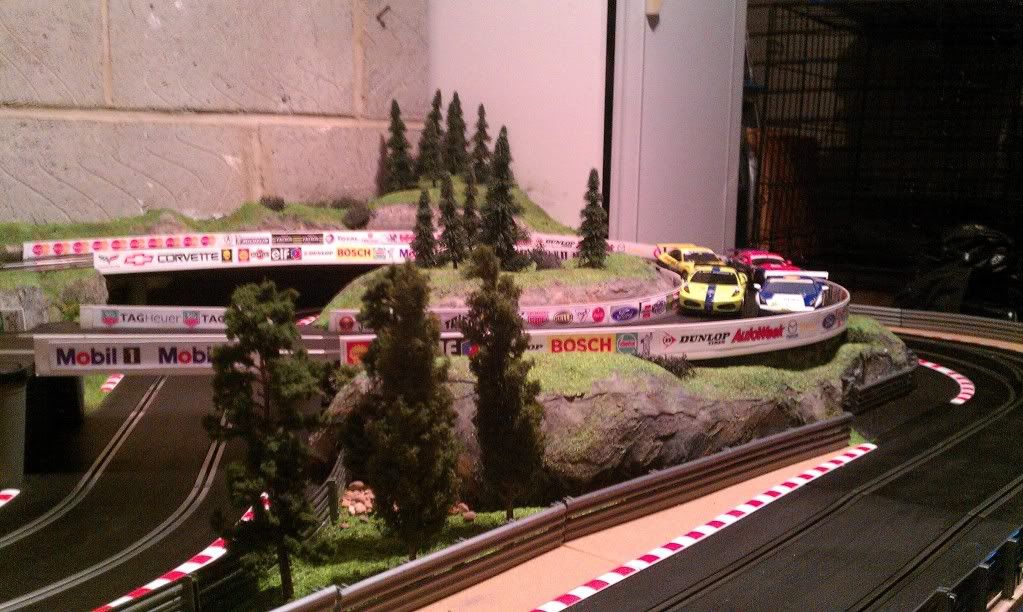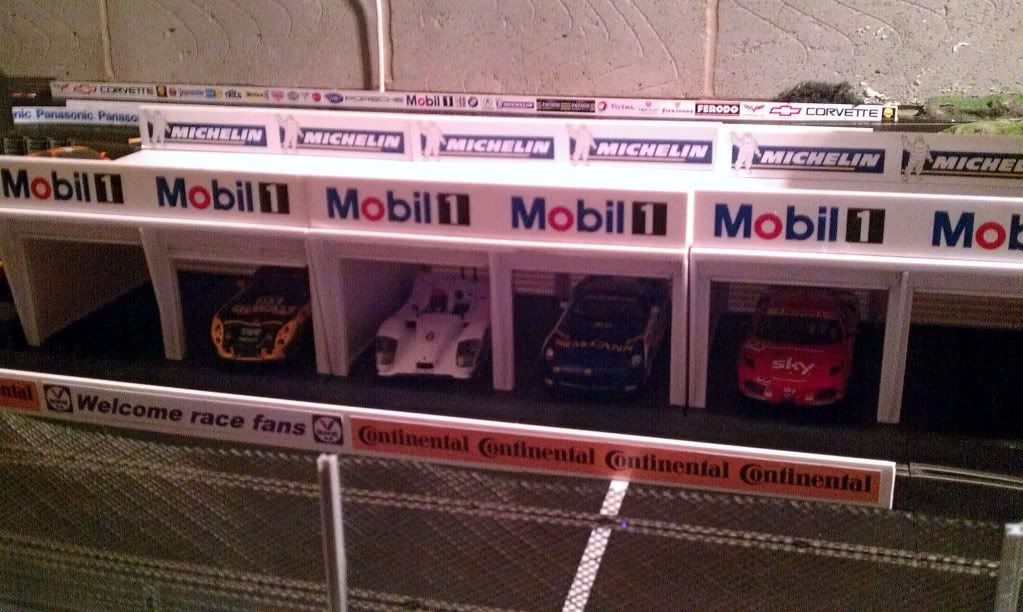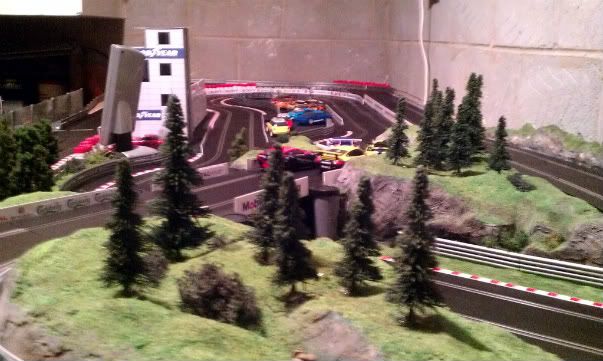 I'm really pleased with the switch over to digital it's alot of fun just wish I'd done it sooner, my 12 year old son now has the slot bug as a result and he even bought a couple of cars with his birthday money.