Discussion Starter
·
#1
·
Thanks to the inspiration of Luf and a lot of other people around the world, and the help of a lot of friends, my garage continues to gradually transform into a real "racing room."
My new three-lane routed track is now up and running. It's about 65' for the middle lane. Lap times with a modern LMP are in the mid-6's when running at 13 volts. I still have to tackle scenery and 100 other details, but it RUNS and it's a blast! (The biggest problem is putting down the controllers and working on all that other stuff!!)
First race is this Saturday (1/8/05) - local league guys are dropping by to thrash around modern LeMans Proto's and Ninco classics. If you're in central Pennsylvania the garage door is open!
Here's a sneak peak - (excuse the mess):
North End of the track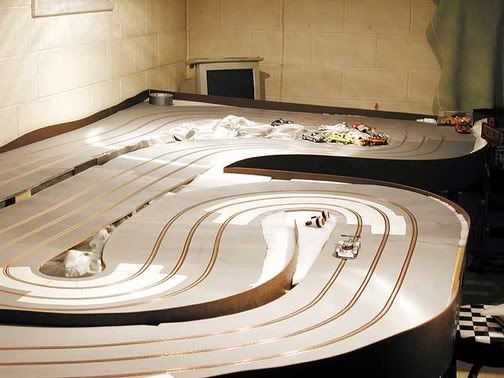 South End of the track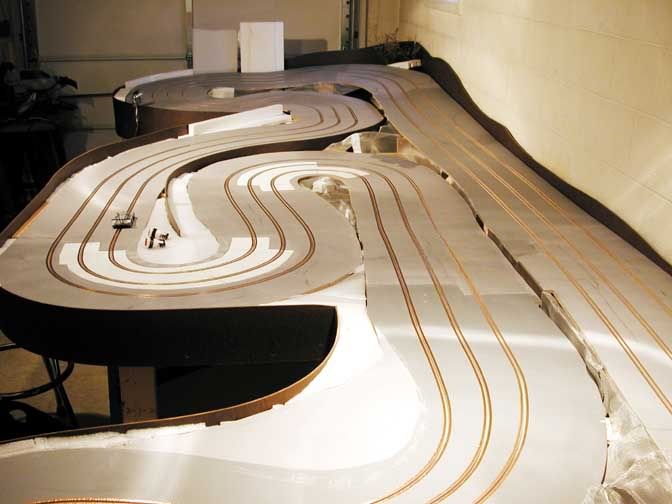 Into the first chicane