We have built a new wooden test track with some lighting accessories.
This is our first attemp to produce a wooden track.
Track is made of CNC-cut, laminated MDF. The hardest to find was self-adhesive backed braids in Turkey. A company produced the braid and I designed a tool to place self-adhesive tape to braid and also cut the excess tape.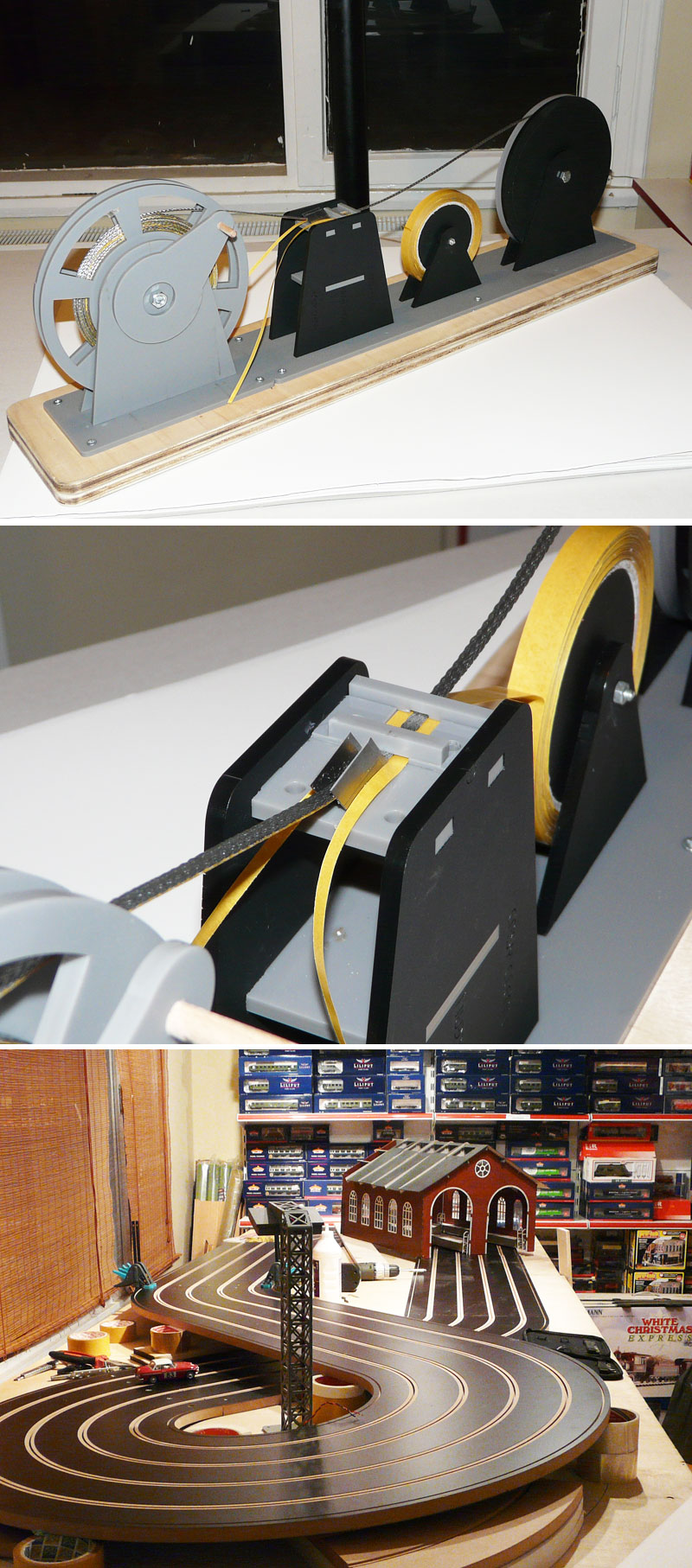 Below is a video at night, just after we finished the track and test with some of our design lighting accessories, a few more needed though.
http://www.youtube-nocookie.com/embed/IIprmjSsCcM?rel=0
Harun