Discussion Starter
·
#1
·
This past summer I made the decision to return to the world of slot cars (I had a Strombecker set in the 1960s), and purchased a couple of Carrera sets. It took a while to come up with a plan, and this was the final choice based on size.
I built a table and drove the track for a while to see if it would work. I then built some ramps to support the track where it would be elevated.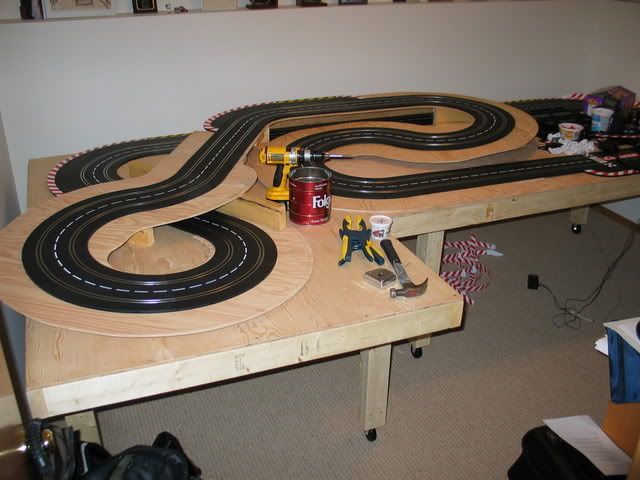 It took a while while I decided what to do about borders. I finally decided to go with the Carrera ones. After much reading, both here and on other sights, I applied a coat of primer (CIL Smart3) and a couple coats of River Rock paint and a totally different look appeared.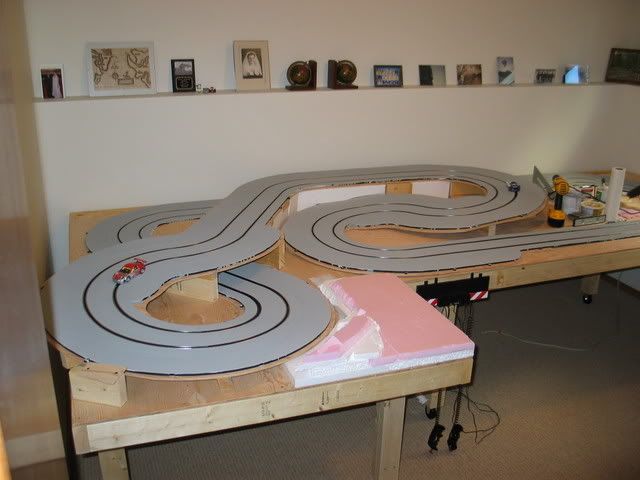 I was really anxious about attempting to landscape the track-both because I have never done anything like that before, and because of all the outstanding examples on this board. I got a copy of Dave Frary's book and decided to have a go. What you see is 4 weekends of work! Maybe I should have described my progress as "glacial" rather than simply slow.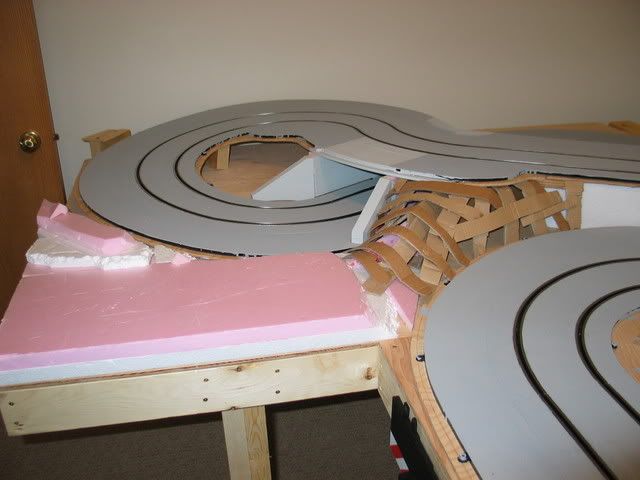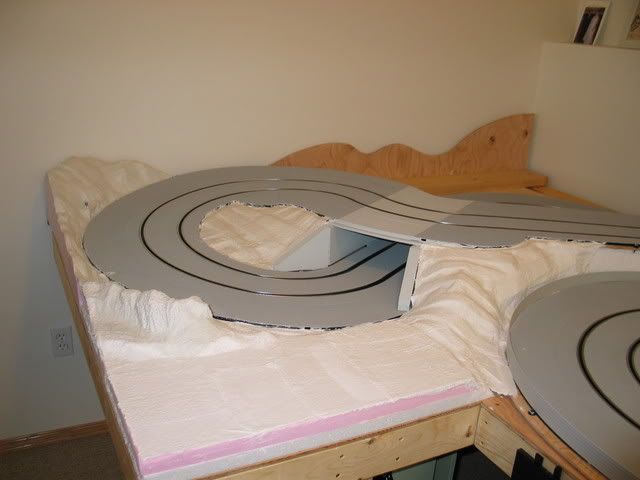 I have tried to follow the lead of some of you, and am trying to keep the guard rail to a minimum, although I know I will be needing quite a bit where the track goes up through the "S" and along the elevated section.
Any hints or advice would be greatly appreciated.
Doug