OK, so we didn't really need another track around here but master 3 has decided he would like to race slot cars and the Old Goodwood track is a little difficult for him to see around let alone retrieve his cars should they de-slot at the other end of where he is 'controlling' the car.
So I've had my fun with the large flat Goodwood layout but its probably run its course now. The new burning ambition is to build the "AVUS" ring. Simple enough in design and I really want a large banked turn to play with for a while.
So the idea of a smaller tri-oval to fiddle around with some banking ideas and get a better track for the new Lightning McQueen cars. Not to mention the NASCAR is always on over here and seeing as most of my kids have their favourite Scalextric NASCAR... a great excuse to crank out a fun little oval.
Started out this morn about 11.00am with this...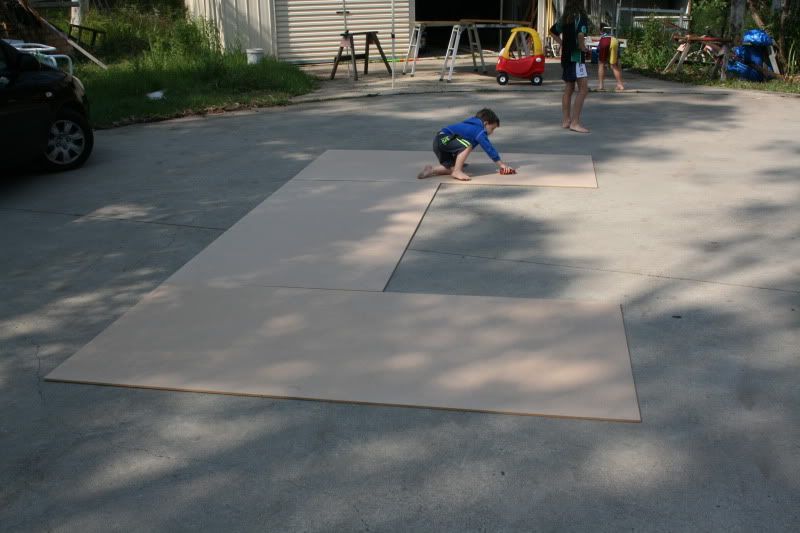 Couple of hours later
all cut and routed..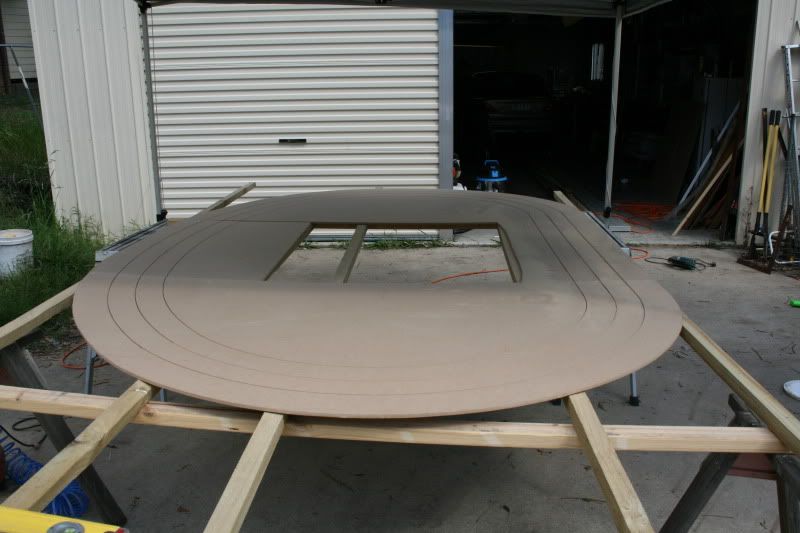 Banked corners like so...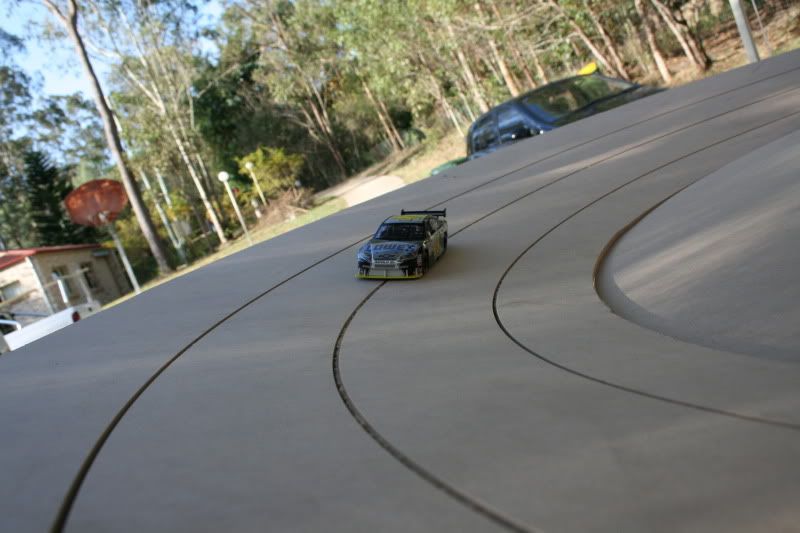 So with only painting and moving it into the house ( temporarily)
6.00pm dinner done time to power up and give it a go..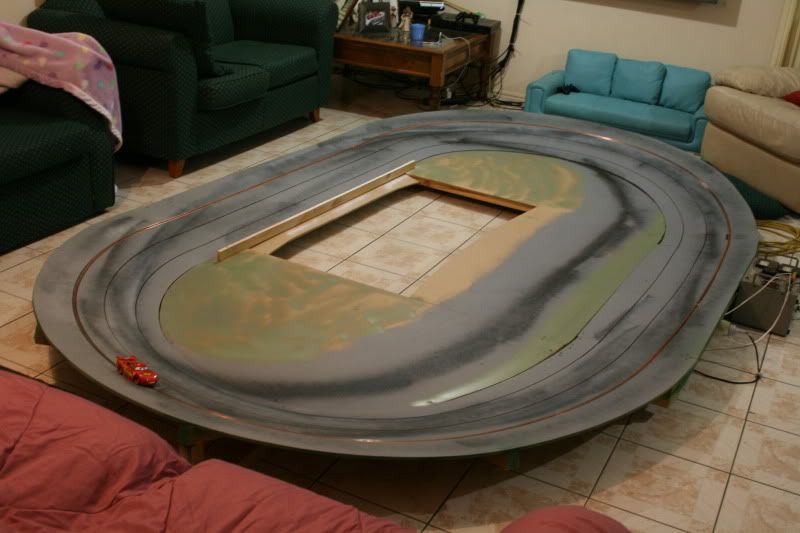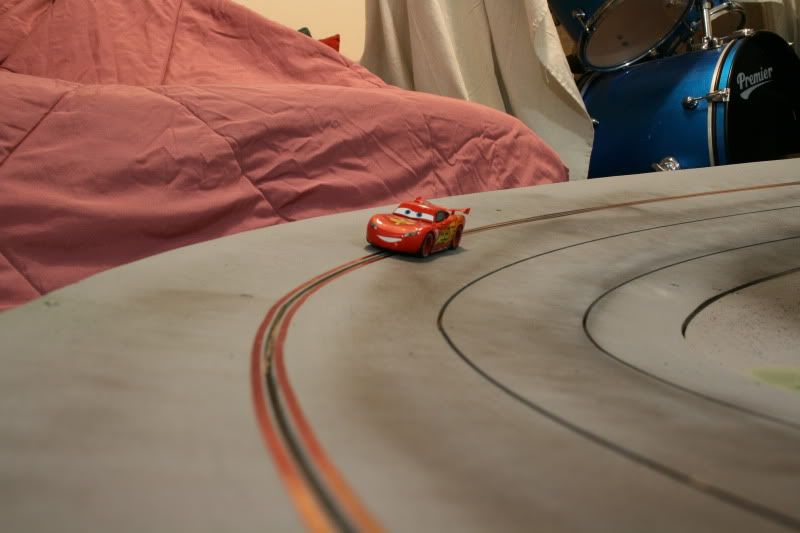 and one happy little boy and one happy little slot car...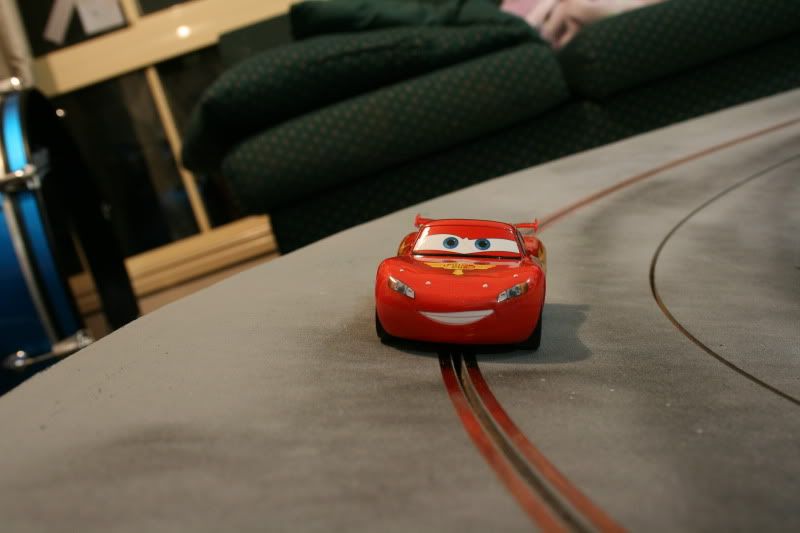 Finish it off tomorrow and get the other two lanes working...