Discussion Starter
·
#1
·
Hi all. This body I bought back in Feb of this year. Took sometime to get the 'RIGHT' colour. SUBLIME.
OK, she is not dressd yet, just waiting for me to place Decals. Reason for posting early. Would like comments please.
The Roof is Black Satin, Humbrol Acrylic. Rattle can. Silver, Red, Orange & Front/Rear bumper, grill, hand painted with Acrylic. SUBLIME, from TESTORS. They can only post out jars to the UK. No sprays aloud. So I went out and bought an Airbrush. This is my first atempt at airbrushing. Had to touch up a few point with a brush.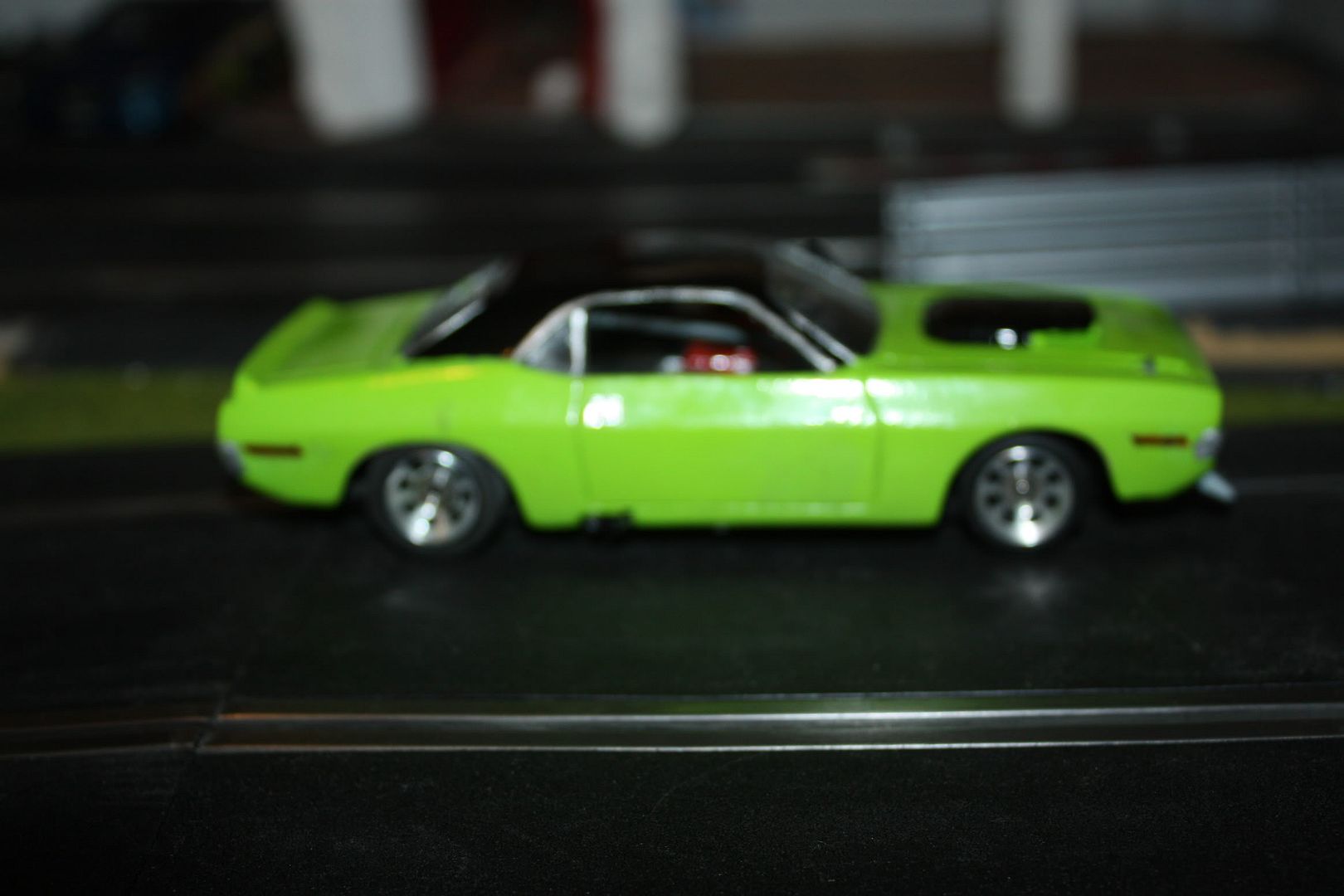 List of parts.
RMS Dodge Challenger Resin body.
Pioneer Mustang Chassis, cut to size.
NSR Shark 30K motor.
NSR Front & Rear axles.
NSR Crown and Pinion.
NSR Zero Front tyres.
PAULG Rears
SCC Wheels. CB Design 15x8 F - 15x10 R - Aluminum Silver
Slot.it guide and brades.
SLOTS4U Decals, yet to place.
Paint as above
Weight around 100g. Took off as much resin as I could. Still a heavy beast, but they were.
I have seen a few of this model, non of which were painted SUBLIME. Apart from the one on the RMS site. Hell of a colour to find. But in the end, worth it.
Camara work could be better.
I will post better photos when she is dress. More photos can be found, just follow the link below.
Thanks for reading.