Discussion Starter
·
#1
·
Hello all, and a happy new year.
It's about time I present to you all : "OAK VALLEY RACEWAY" - named after the area I live in, in Denmark.
(To you danes it's Egedal......................of course...... ;-) )
It's a "fantasy" track, inspired by a lot of tracks, found here on Slotforum and on YouTube.
I'm 49 years old. When I was a kid, I had a smaller Märklin track, that i loved, but never got to extend, due to
missing the relevant economy.
It's a SSD track, with SSDC, PitPro with Pit-IN/OUT and C7042 upgraded to newest firmware.
There are 4 (2x2 & 2x1) different driver-stations, around the table, and two computer-monitors.
The track is powered by INOX .......................... and two standard scalextrix power supplys.
The track is permanent, in our basement, and is laying on a table that measures ca. 7,5 x 2,5 meters.
The track has 2-3-4 lanes functioning. Always dreamt of a 4 lane analog track, so now that I had room for it, there had
to be 4 lanes on some of the layout. During racing it primarily the two lanes in the middle that are used, but the 2 extra
lanes gives good room for tailsliding, and cars that run off, get out of the way. Where possible the extra lanes are used,
for replacing cars, so that you dont replace cars, directly on track where others are coming at full speed.
There are grabbers available, for extreme situations...................
Regarding the cars :
Most of my cars have had the magnet moved to the most forward position. This allows for some tailsliding, and
reduces the top speed, and I think it gives some more authentic racing. And there is less damage in collisions
when my friends are over, to have a good time. - and it also gives me less stress, as I am the one providing the cars. :-D
29. of january 2012 I'm going to host a meeting for other danes, having SSD as their hobby. Currently we are going to
be 10-12 persons.
Overview :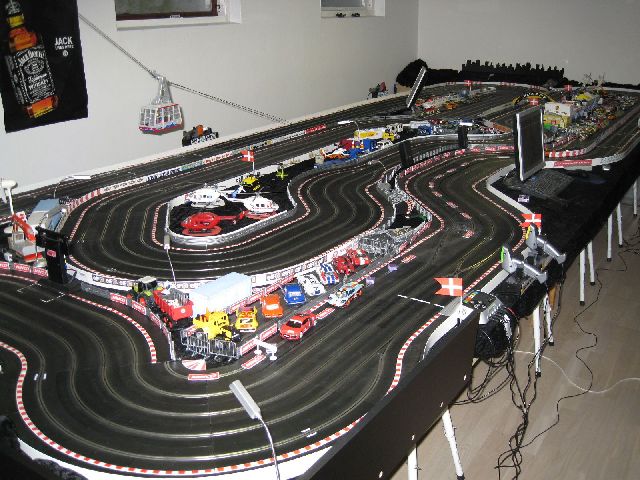 American muscles :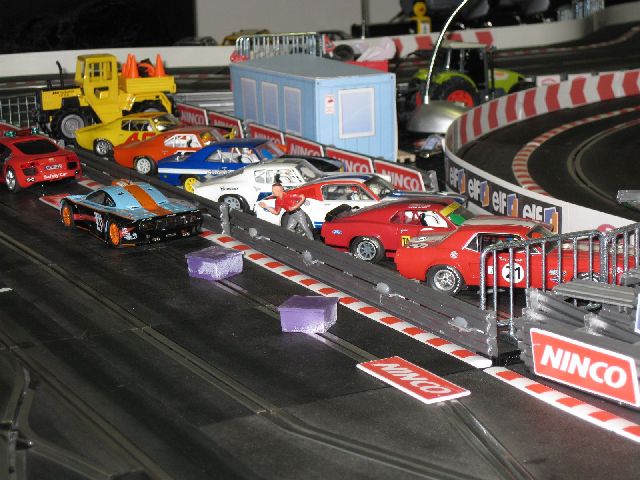 American muscles :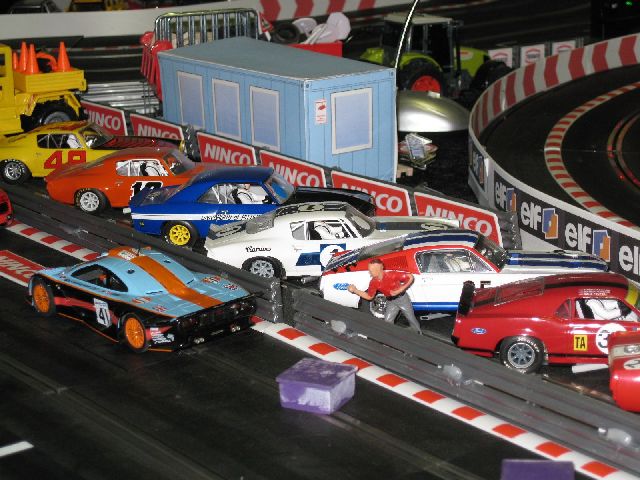 First corner, named Gasolin' :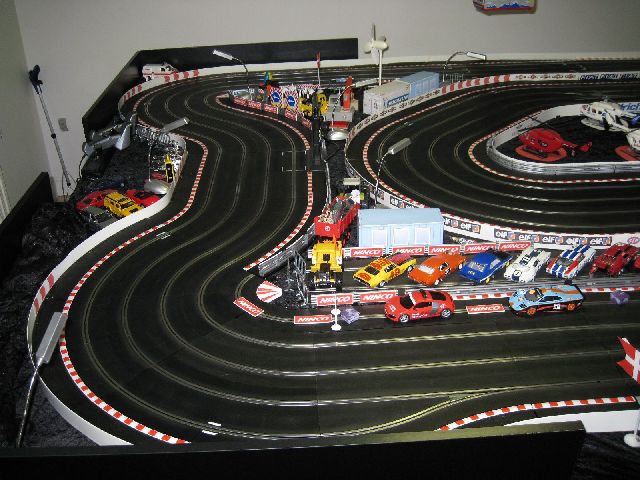 The airfield front :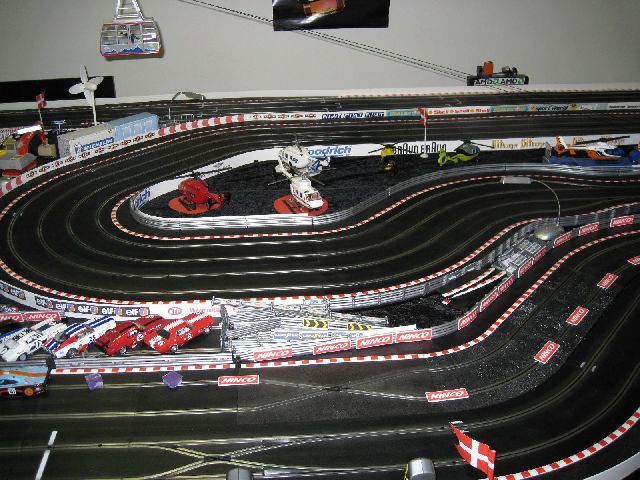 The airfield back :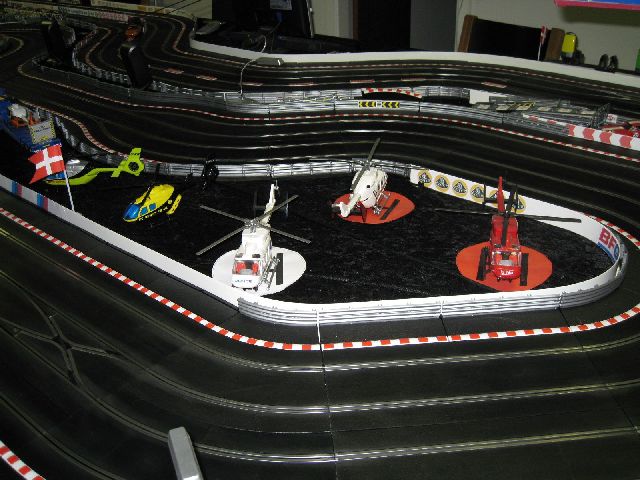 Lift to the upper skiresort :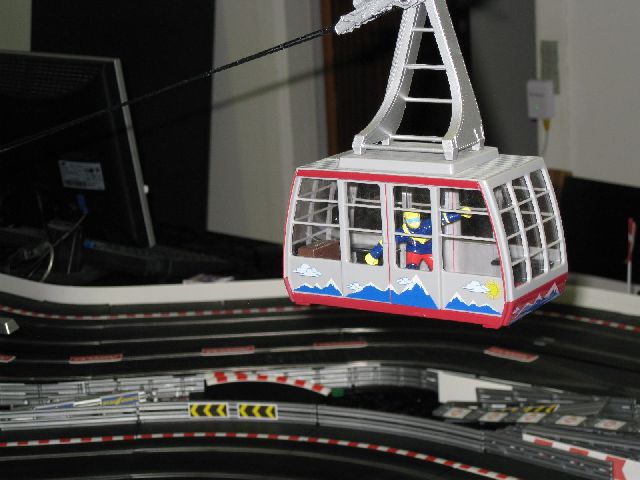 The near by city :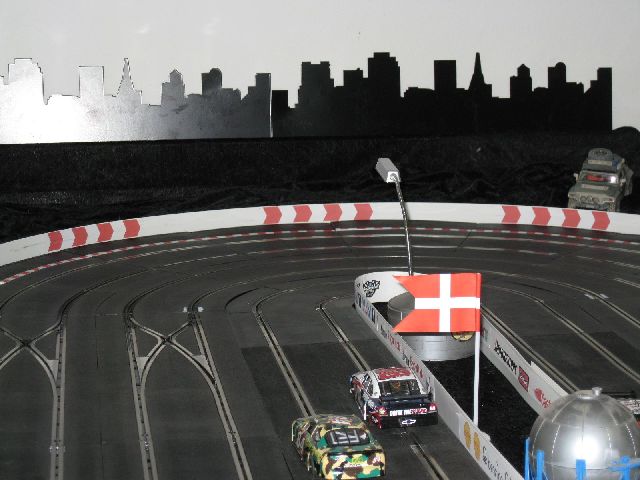 Garage :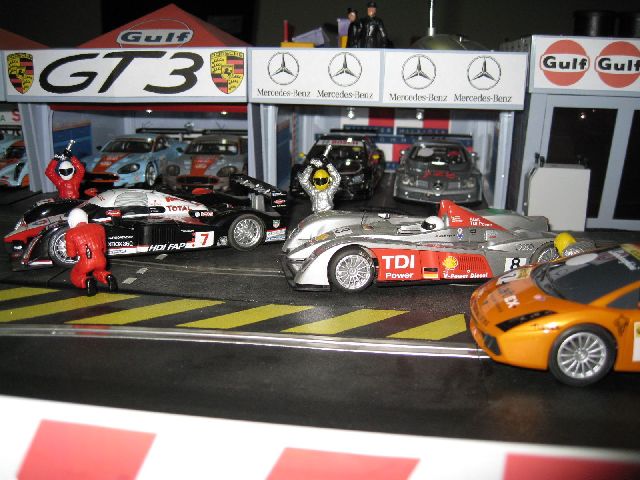 Garage :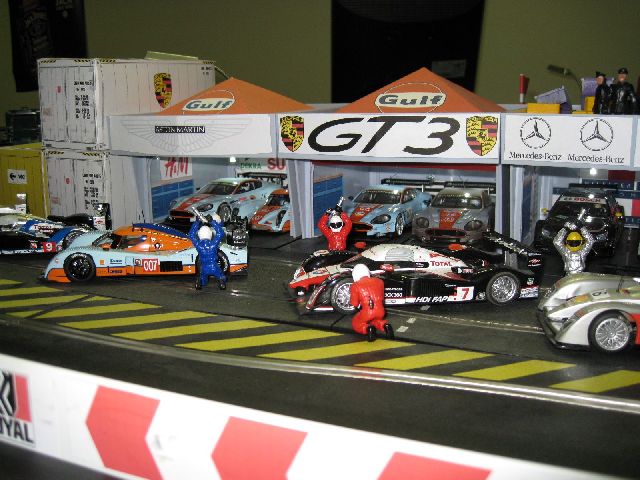 Garage :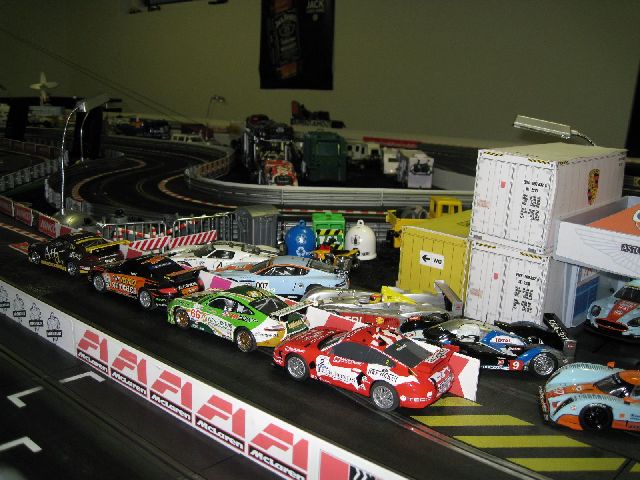 Garage :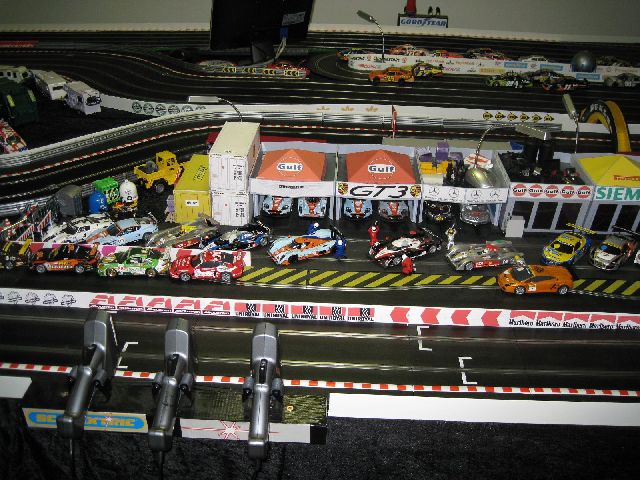 Garage from the back :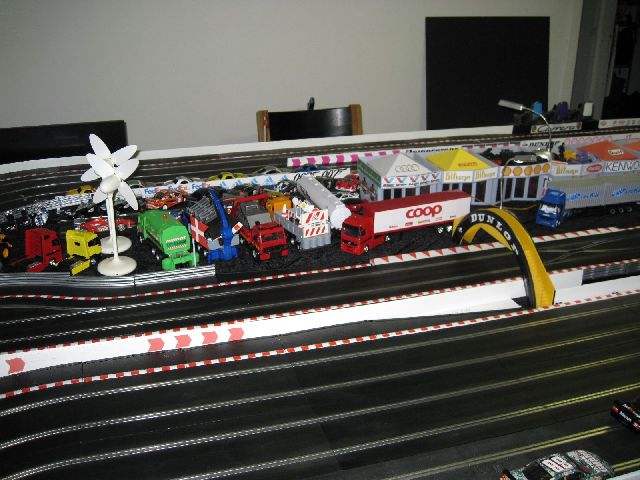 Harley Davidson Chikane :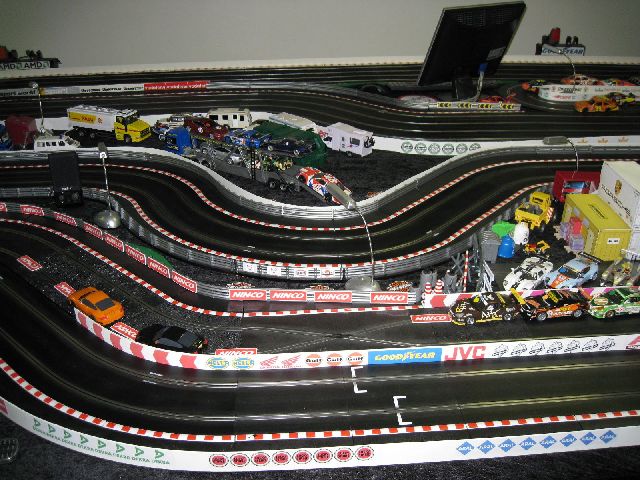 Infield :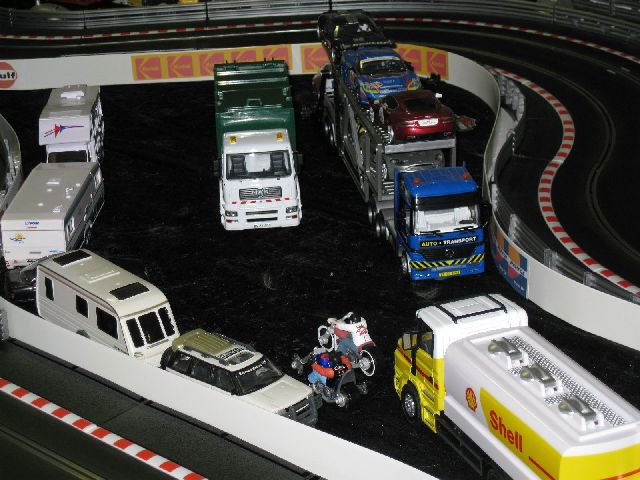 Motorcycles scenery :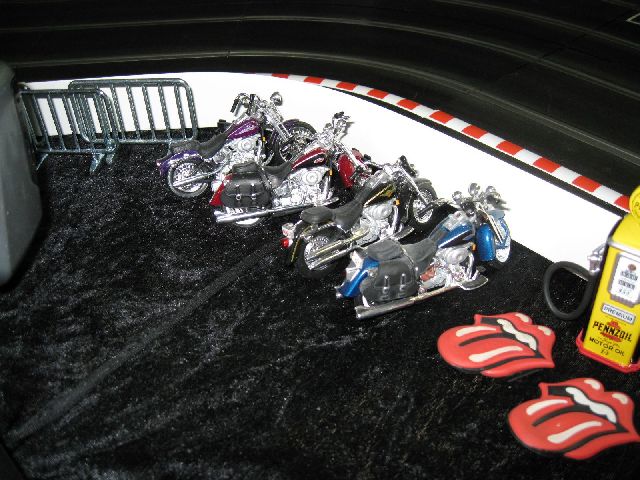 Nascar :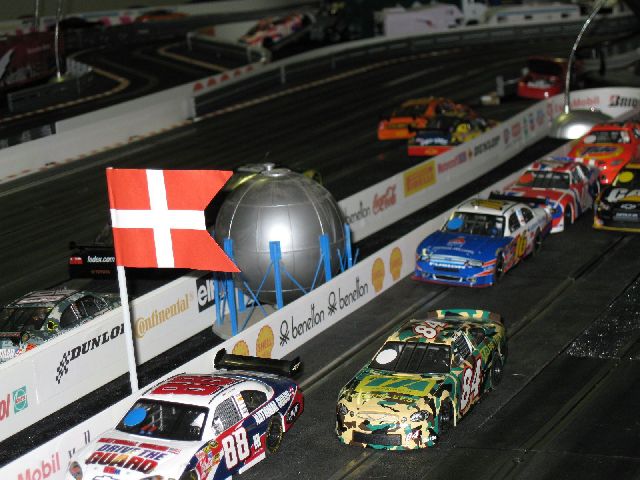 ´
Nascar :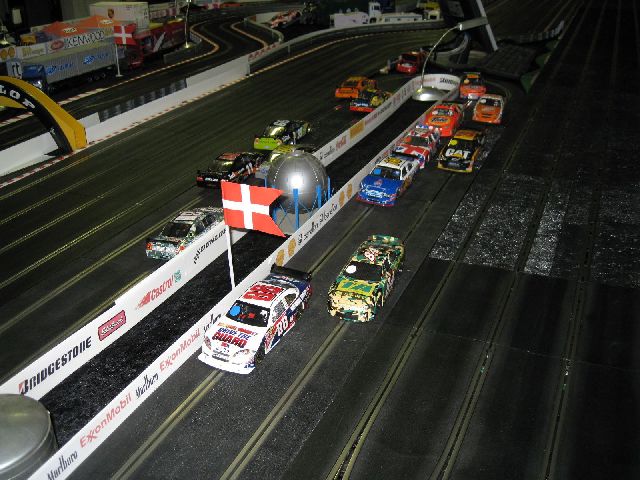 Nascar :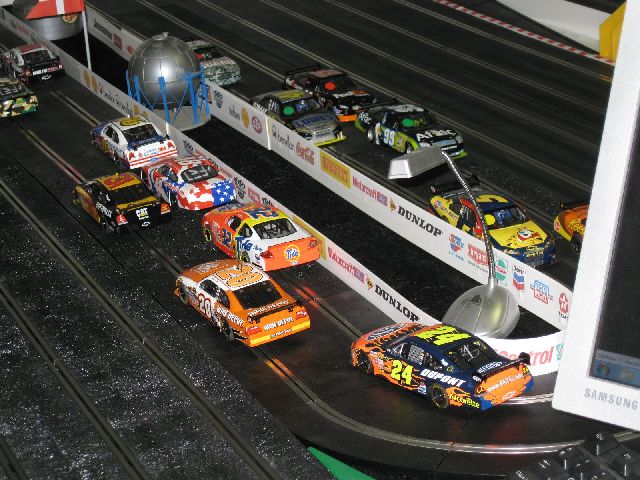 Pit area :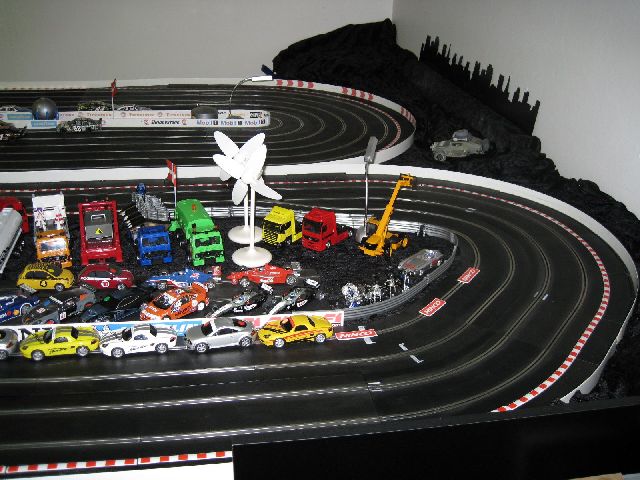 Pit area :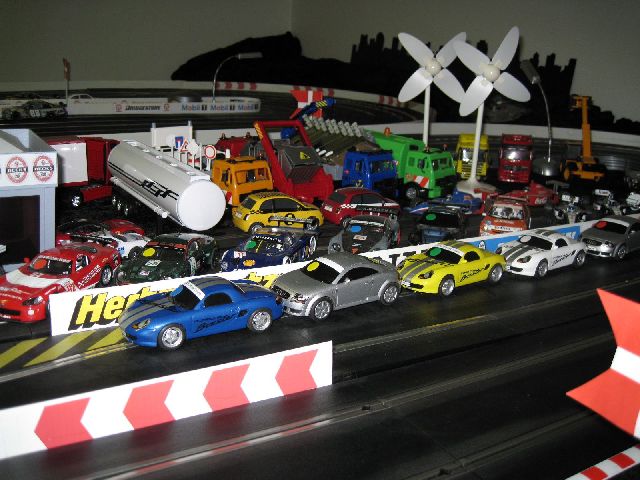 Pitlane :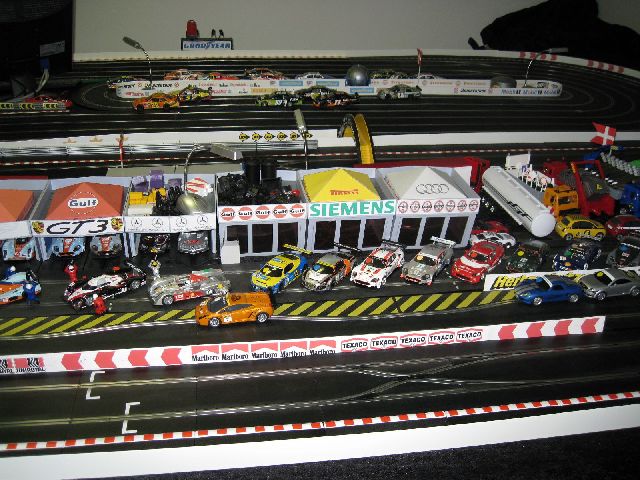 Spectator parking :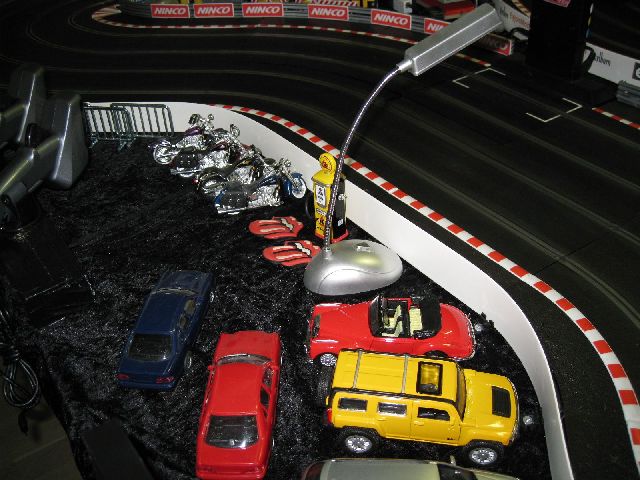 Working area :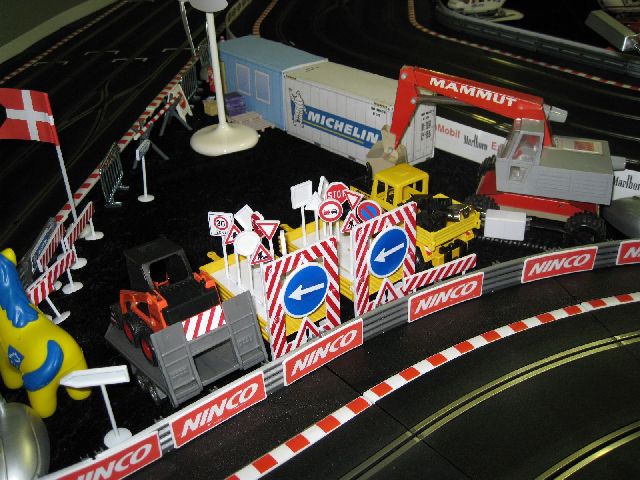 Working area :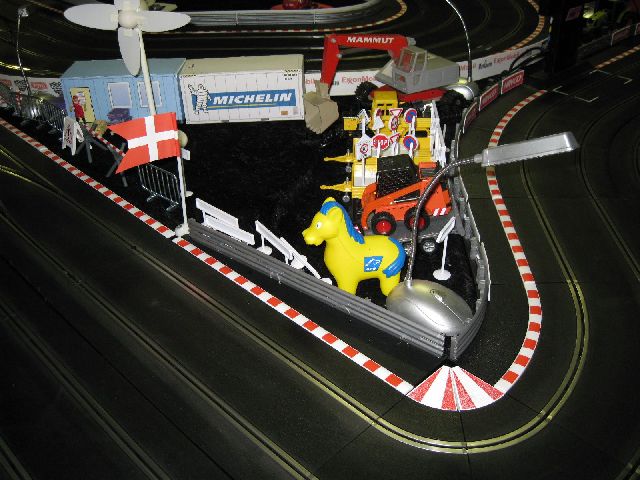 Close to finishline :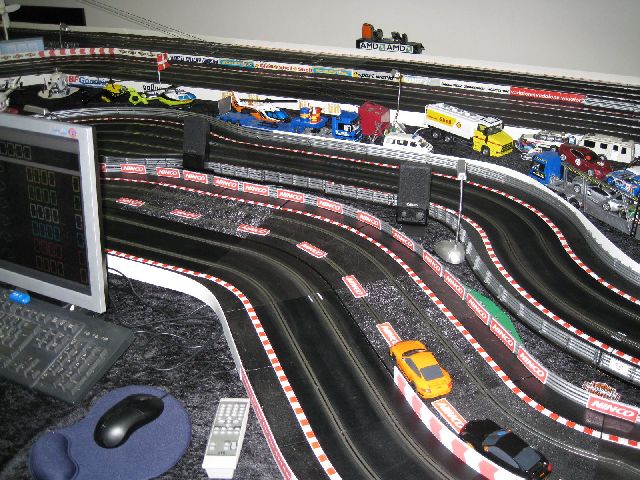 I hope you enjoy it.
Best regards
Ivan K.