Discussion Starter
·
#1
·
well, here we go again...this time a lot more tentative than the mexican track which sort of designed itself...this one is probably going to be a lot more tricky.
the first plastic track has now been ripped up and the decent bits of rockery will be donated to the local kids for army battle games and the like. the base is now as god intended, complete with the holes cut where the plant pots and water pools sat (it was an art installation of a friend of mine)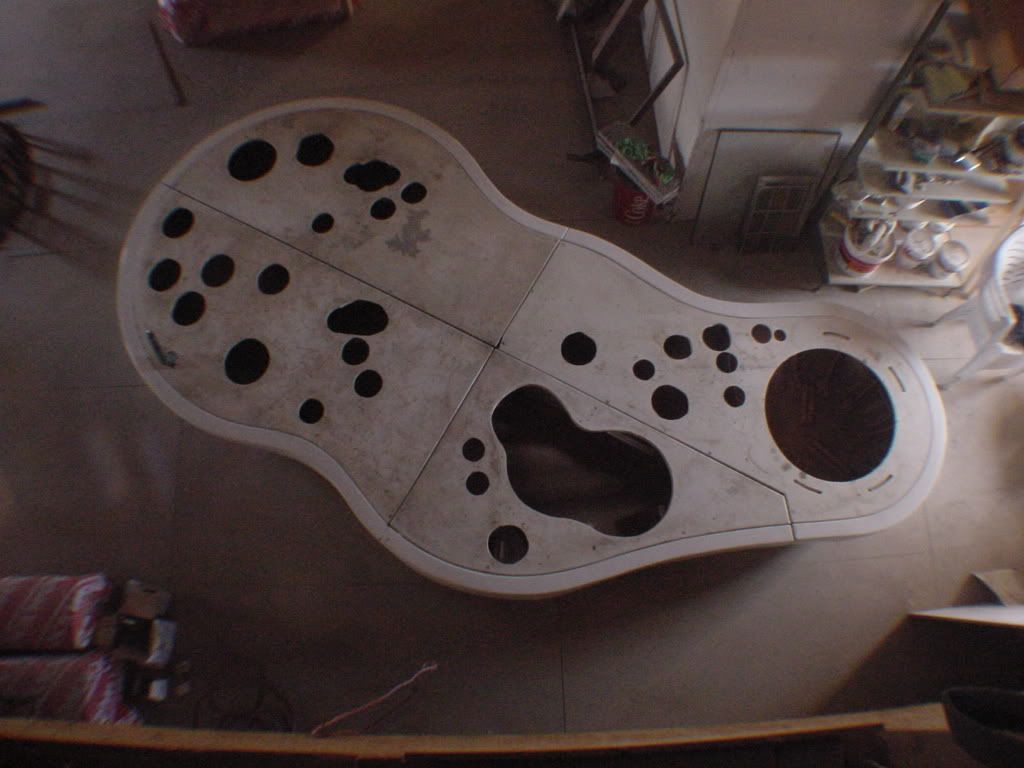 you can see its kind of 3 circles joined up in plan...this will give us the clue of how the track will work, the middle area is to be the high ground (towers etc) dividing the 2 exterior circles and the plan is to model the larger end in 1:32 and the smaller end in 1:43. the middle towers i´ll try and work in scales up to 1:72 with some smaller train and the like (obviously simple circular circuits or something)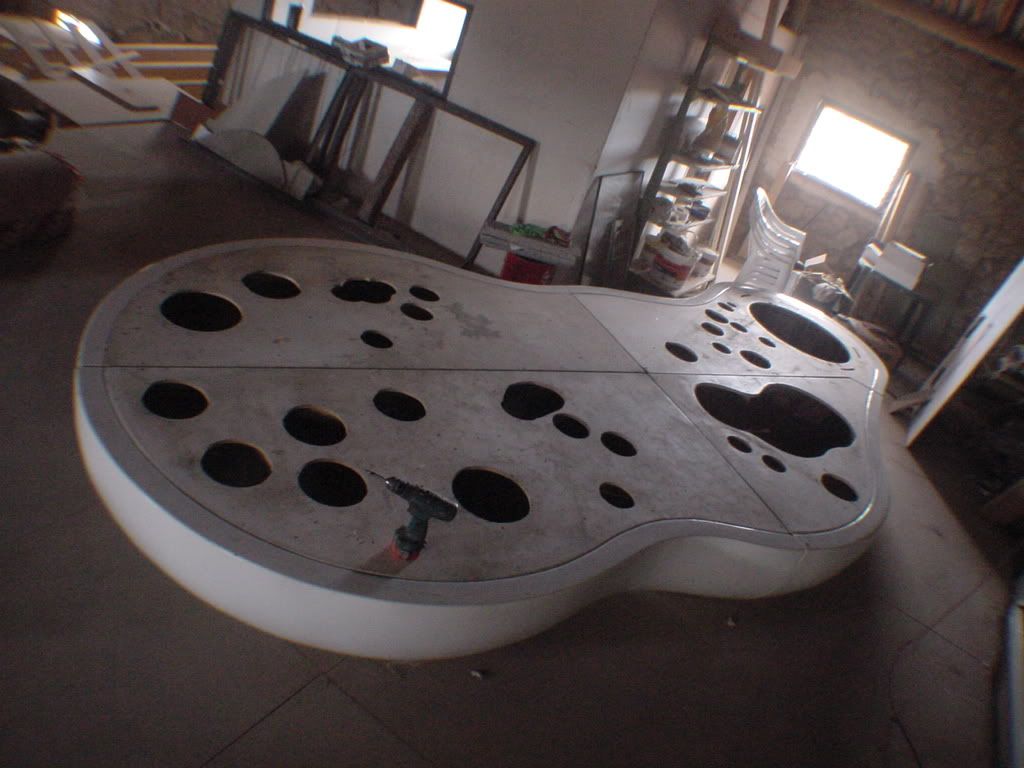 something that i think it would be impolite not to use is the depth of the base. you can see from the close ups that the depth is about 50 cm, and the big lakes could easily be used as old quarry´s or sunken cities or something odd, and as they are in the 1:43 end its easier to make something big from them.my first though would be an inverse spiral like rally p´s mount, (but an inny not an outy!)
what else is important?
well for ages i´ve loved the uunpainted plaster that people have been doing molding and then painting, and also for years (and with my furniture ) i´ve been interested in the use of different textures within only one colour. there are many types of black and even more types of white, the different textures should be able to give it all the depth that is needed without the need for paint effects!! I HOPE!
the tricky thing will be trying to get wear and tear effects using only white....maybe thats were light grey comes in?
this will hopefully give the finished product, a quite sculptural feel which is something i´ll want to look at for the next few years (asking a lot!)
in theory this will be done with some collaboration with my pain in the arse 7 year old who thinks everything is boring at the moment, i´m trying to inspire him as he loves all things rocket powered and futuristic...also its a good way to get him to lend me his model space 1999 eagle, and all his broken toys for kit bashing.
it´ll probably take nearly forever..i need to be calmer with this one than with the last 2 as it was taking over my life too much...as you can see it´ll be really tricky and i´ll need everyones help with all the unknowns. and moral support...thanks in advance
sig
ps the track is likely to be a one laner again for space reasons, the 1:43 part should be capable of taking the 1:32 cars (like mexico). cars themes between futuristic one offs, existing 1:32 sci fi models (kit bashed ) and i ghuess a couple of classic wrecks like death race and mad max
opinions more than welcome