Discussion Starter
·
#1
·
VERSION 2, PHASE 1
For my first permanent track I made a hinged layout on the wall of my brick-built shed. The story is
here
. It was fun to drive, but after I built it I realised two things:
1 - I wanted to use it too often to make it worth putting it away;
2 - There was more room in the shed if I sacrificed my work bench.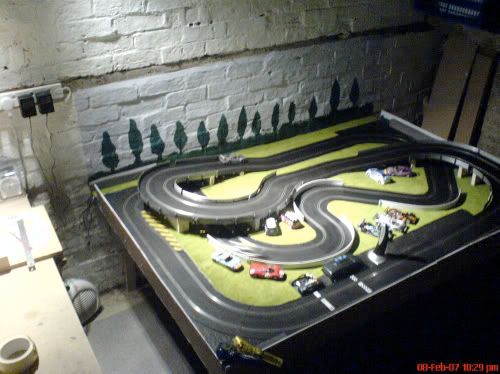 Well, what would you do?
This new topic won't tell many readers much about building a permanent track, still less about creating a scenic layout. But it may give someone inspiration about making a viable track in a tight space and with limited resources (in my case, of skill, time AND cash!).
I started playing around with new layouts in RailModeller on my PowerBook, and came up with another compromise. Not many of us have unlimited space in our houses - particularly in the UK - but few have as limited options as mine! But a new layout offered a longer straight along the back wall, and overall an increase in track length to about 15 metres.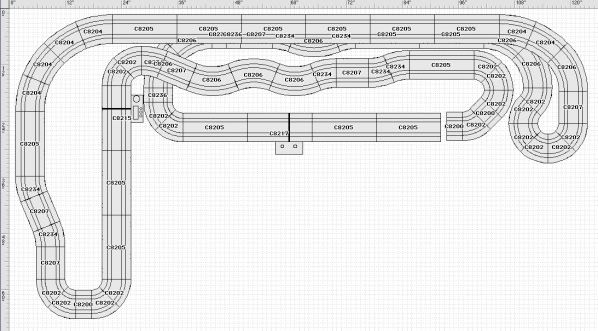 There are still many compromises, particularly a lot of tight corners because of the limited space. So I tried to make every corner different in nature. And in fact there are no two corners the same. I wanted to use the old workbench height to give some variations in level, and also some potential for scenery development.
I tore the old track down, and took Tileguy's and Shaunbmx's advice on my first track. I carefully sealed the pine and chipboard contstruction in gloss paint to reduce the chance of warping, moved the electrics, and used the remaining flooring underlay from my first build to give me a bed I could set the track down into.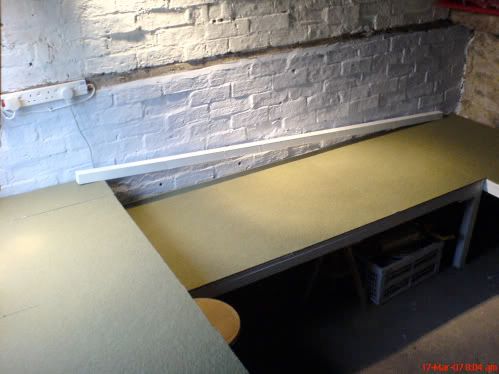 I've got the track down. After the start/finish area and a double-apex R1 hairpin there will be an R3 banked 90 degree banking leading onto the back straight: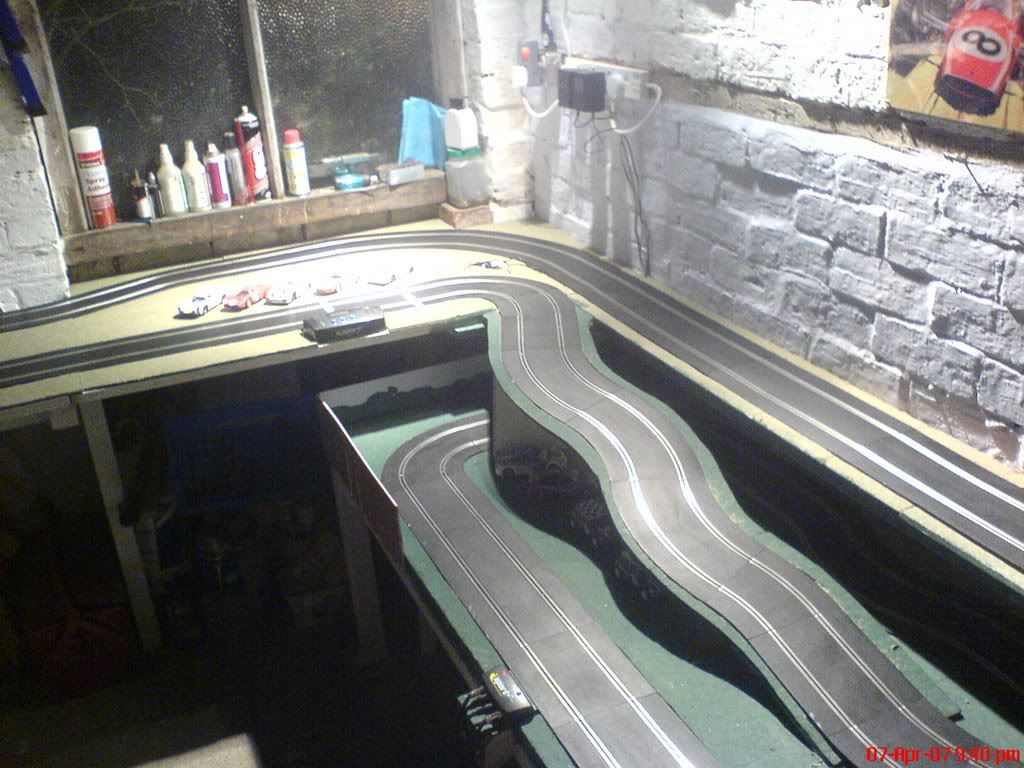 At the other end of the track there is an R3/R2 corner leading into an R1 corkscrew - just what experienced builders would counsel against! But my view it is not how fast the track is, but how fast you drive. And actually it was harder for me to build than it is to drive...it looks really rough here but it is not the finished result.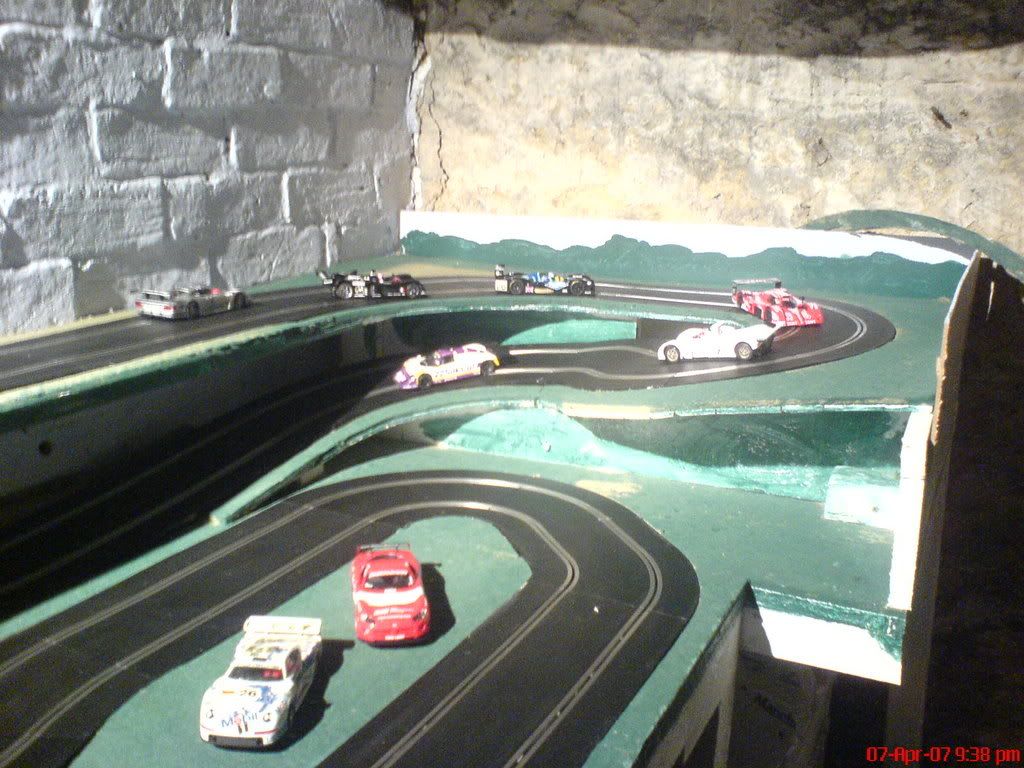 Early tests show 6.8 secs for a Challenger, 6.4 for a non-mag club car, and 5.5 for our MG Lola with mag.
So we've got to first base - the track is up and running. Loads still to do, of course. Next I want to paint the track to reduce the tail-happiness of my non-mag cars, and as a way of kick-starting the scenic work. I'm aiming for a slightly old club track feel - an 'image' rather than a scale representation. But I'll cover that in Phase 2 - when I've got there!