Discussion Starter
·
#1
·
1967. What do we expect in a groovy film? Psychedelic sequences, a social conscience, idealism vs. selling out, go-go dancing, not quite naked girls and... slot cars!
We just happened to watch a film last night called
I'll Never Forget What's 'is Name
, directed by one Michael Winner, better known for the Death Wish movies. Starring Orson Welles, Oliver Reed and Carol White.
Oliver Reed is a brilliant young advertising man who's fed up with his job and his boss, the tycoon Orson Welles. He's got a wife and two mistresses of course, because of his green eyes... He quits his job and goes back to work for the literary magazine his old friend from Cambridge had started. Then a month or so later, he realizes his friend has sold the magazine to a big corporation, and when he goes upstairs to confront the new owners, he realizes it's his old boss, who, in the pivotal scene in the movie, shows how he always wins by staging a Scalextric race with his exotic young South Asian assistant, and his nearly naked Asian deputy assistant.
Looks like Scalextric F1 or FJ cars from the time. Don't really know how to excerpt the scene, but got a couple scene captures...
Definitely groovy, but the movie is just a wee bit dated...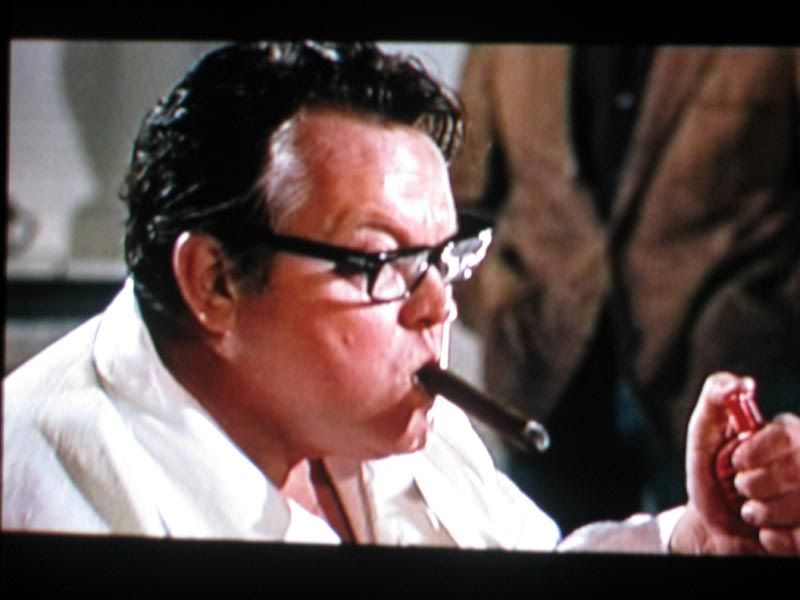 "Winning is second nature to me"