Discussion Starter
·
#1
·
I've been silently working in my RMS program for the last couple of years, but Im now taking a few months off, and see how much I can bring it forward. Ive now come to the Oxigen parts, tried a few things using the 3.11 firmware version for the dongle, and have a few questions about the Oxigen dongle protocol documentation.
The latest documentation is from 01/07/2016, and is for version 3.0. Are there any parts that are missing/changed for 3.11 (or that will be changed for 3.15)?
I havent actually seen anything that might be missing/changes, but Ive found some minor errors in the documentation:
In the TX (PC -> dongle) part and byte 0, the documentation for bit 5 and 6 (lap counting in pitlane, and pitlane lap trigger) are swapped. The documentation for bit 5 actually applies for bit 6, and vice versa.
In the RX (dongle -> PC) part, byte 5 is the total lap number low byte, and byte 6 is the total lap number high byte. The example is correct, but the description is swapped for byte 5 and 6.
Im not sure if its a documentation error or simply me doing something wrong, but for the TX (PC -> dongle) part, Ive never got byte 7-9, the race timer, to be sent by the PC and then accepted by the dongle. However, I can reset the dongle race timer by sending a race stopped state, so this isnt really an issue.
In the base 02 manual, theres any interesting section about the SCP-3 high power module:
Further, when the high power module is fitted, the original transmitter becomes a Bluetooth device, which can be paired to smart phones to save racing data and other information.
Is there additional data, not being a part of the dongle protocol, that can be extracted from the SCP-3 using this direct Bluetooth communication? If so, is it documented?
Now, I shouldnt get too off-topic myself, but it can be good to understand in which context Im trying use the Oxigen protocol. Its
not
at all about trying to do a realistic Formula 1 simulation with damage, weather or tires functionality. This is more about doing a gamification of this old hobby, with a lot of entertaining presentation capabilities. Its much more inspired by Formula E than Formula 1, and will use the nowadays more politically correct term charge level instead of fuel level. Slot cars have always been politically correct though, the motors have always been electric
Technically, its also very different from other RMSs. It builds upon whats outlined in
this 6-year-old SlotForum post
. Theres no PC required and no Windows program available. You instead bring-your-own Raspberry Pi, load it with some auto-updated software, connect your track sensors and/or your Oxigen dongle to it, and then all data is streamed to a server on the Internet. Data is then crunched on the Internet server, and then streamed back for presentation to any number of Raspberry Pis or any number of web browsers on any type of device and anywhere. Race management and configuration are done with a browser, or through a kiosk application on a Pi. This also allows for connecting other type of hardware, Philips Hue bulbs can be used as starting lights or individual driver status.
You can also use any number of extra Raspberry Pis and connect RGB LED matrices to them. Heres an example of a leader board using a 128x64 display: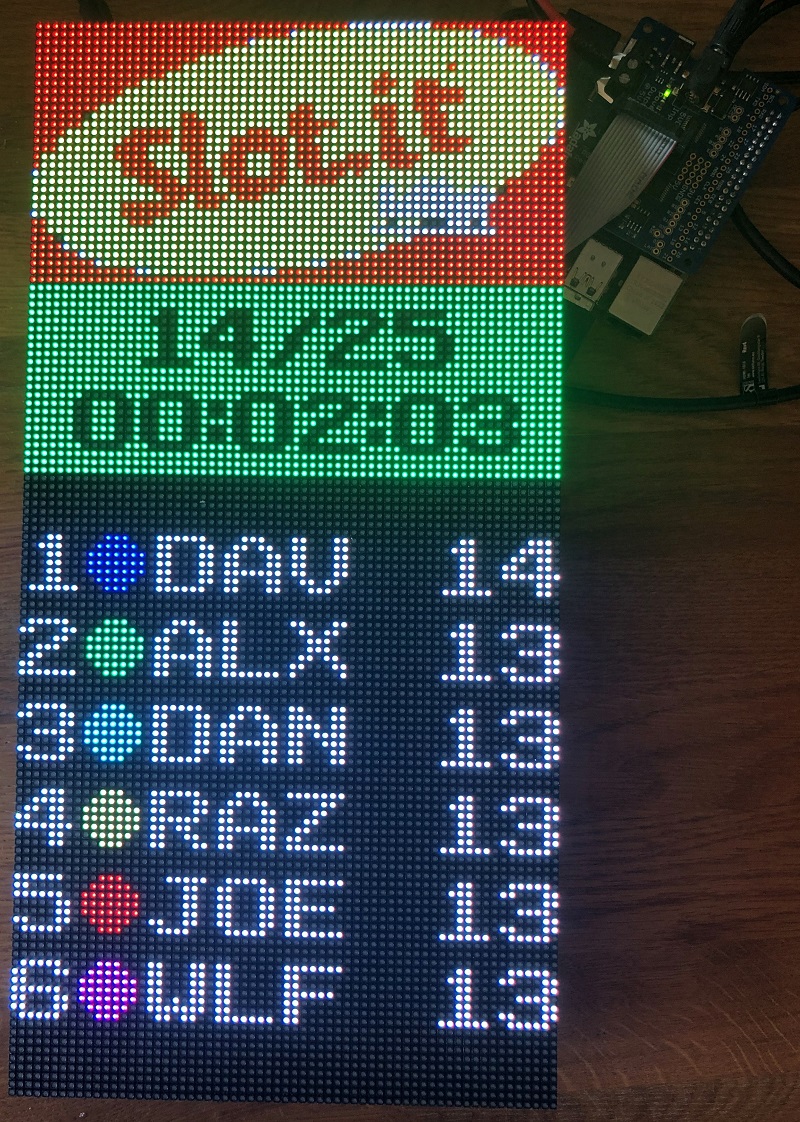 Heres your 20 drivers leader board, using 3 64x32 displays: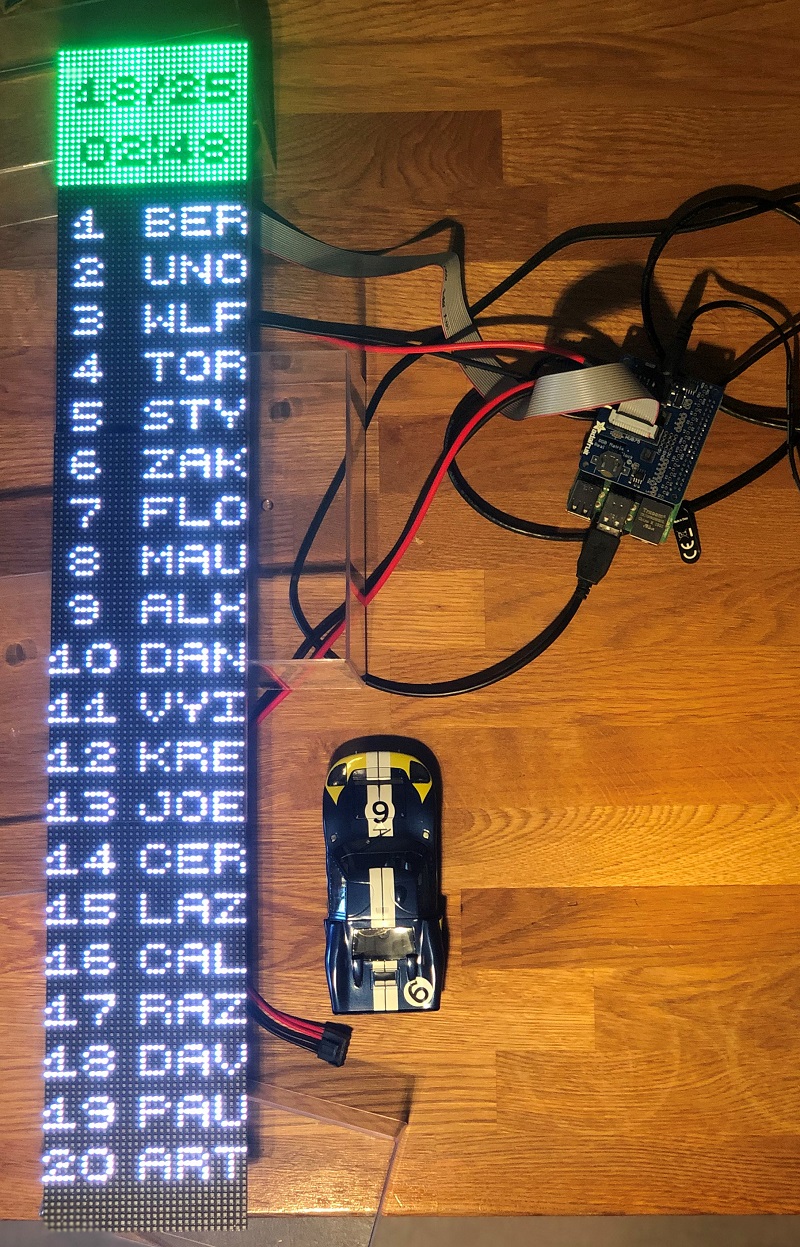 Alright, Ill be back with a more detailed presentation in August, so lets stay on-topic, I.e. the Oxigen dongle protocol documentation.