I'm partially done with a scenic routed digital track, and I was planning on doing it with SSD. This was partly because I know SSD and partly because oXigen didn't seem to be available. However, apparently, oXigen is now available in my area. I haven't put in the digital components yet (though I've purchased the SSD XLCs), so using oXigen has become an option. I'm familiar with SSD from previous tracks I've had, but I really like Slot.it cars and would be interested in the oXigen system if it were (1) easy to use and (2) more reliable. I'd love some advice from people who have experience with both systems.
Here's the plan of my track...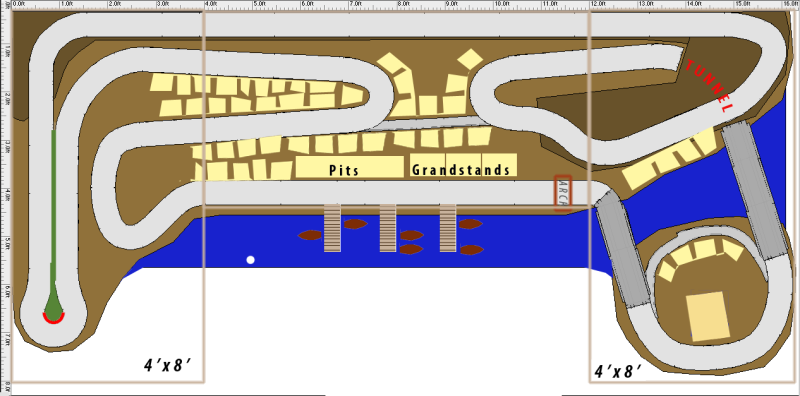 And here's the current state of the build...